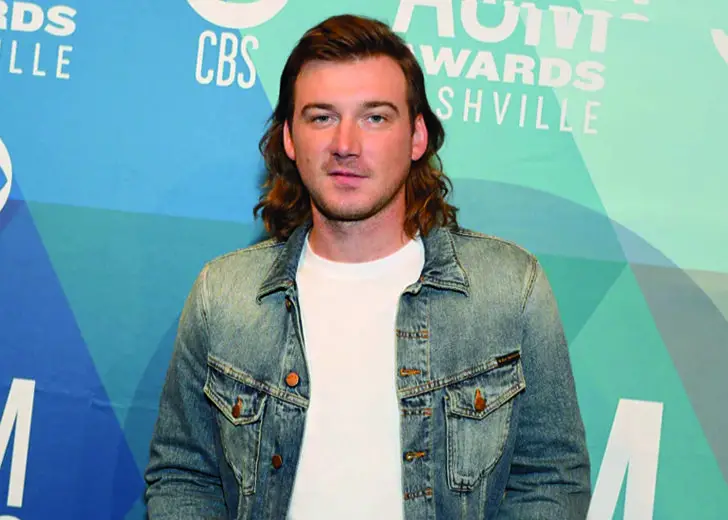 Quick Wiki
Full Name

John Morgan

Ethnicity

White

Nationality

American

Birthplace

Sylva, North Carolina

Occupation

Semi-Finalist of American Song Contest

Relationship Status

Married

Wife

Hailey Rae Morgan

Net Worth

Undisclosed

Daughter

Willie Magdalene Morgan
Semi-Finalist of American Song Contest
John Morgan | Biography
Singer and Songwriter
John Morgan is a country musician, singer, and songwriter. His rise to fame first began as the lyrics writer for the famous American country singer Jason Aldean. Moreover, he has contributed eight songs for Aldean, including the 2021 smash hit, 'If I Didn't Love You.'
---
John Morgan is a Nashville-based singer and songwriter best known for appearing on the reality series American Song Contest.
Who is John Morgan?
John Morgan is a country musician, singer, and songwriter. His rise to fame first began as the lyrics writer for the famous American country singer Jason Aldean. Moreover, he has contributed eight songs for Aldean, including the 2021 smash hit, 'If I Didn't Love You.' The song has over 19 million views on Jason Aldean's YouTube channel alone.
Morgan was born in a town called Sylva in Jackson County, North Carolina. He has not given out his early life and parents' information in the media. He has also kept his birthdate secret; thus, there is no information about his age on authentic internet sites.
Growing up in North Carolina, Morgan found himself surrounded by country and bluegrass music. He idolized the veteran American singer-songwriter John Mayer and musician Tony Rice. Thus, inspired by them, he began writing songs.
Morgan released his debut audio track 'Coldest Beer in Town' in 2021. He uploaded the song on his YouTube channel named after himself. As of now, the song has over 23K views. He has also posted the lyrics of his debut song in the description section.
Morgan's popularity has recently found a new height after appearing as a contestant on the reality series American Song Contest. In the show, he represented his native state, North Carolina, with his original song, 'Right in the Middle.'
'American Song Contest'
The NBC reality songwriting and singing competition, American Song Contest (ASC), aired from 21 March to 9 May. A total of 56 contestants competed on the show for altogether eight weeks to win the title of 'Best Original Song.'
The series follows the format of the famous long-running show, Eurovision Song Contest. 56 participants first go through five weeks of qualifying rounds. After that, 22 of them move forward to the next round, i.e., the semi-final stage, and finally, 10 finalists are selected to compete for the title in the grand finale.
Morgan performed his song 'Right in the Middle' in the fifth week of the qualifying round. He impressed the audience and 56-member jury and moved forward to the semi-finals alongside 21 other competitors. The full list of 22 semi-finalists are: 
1. Allen Stone (Washington DC) - 'A Bit of Both'
2. Ryan Charles (Wyoming) - 'New Boot Goofin'
3. Michael Bolton (Connecticut) - 'Beautiful World'
4. Broderick Jones (Kansas) - 'Tell Me'
5. Enisa (New York) - 'Green Light'
6. Tyler Braden (Tennessee) - 'Seventeen'
7. Stela Cole (Georgia) - 'DIY'
8. Jordan Smith (Kentucky) - 'Sparrow'
9. Riker Lynch (Colorado) - 'Feel the Love'
10. Mari (New Hampshire) - 'Fly'
11. Ni/Co (Alabama) - 'The Difference'
12. Hueston (Rhode Island) - 'Held On Too Long'
13. Jonah Prill (Montana) - 'Fire It Up'
14. Ada LeAnn (Michigan) - 'Natalie'
15. Jared Lee (Massachusetts) - 'Shameless'
16. AleXa (Oklahoma) - 'Wonderland'
17. Tenelle (American Samoa) - 'Full Circle'
18. Sweet Taboo (California) - 'Keys to the Kingdom'
19. John Morgan (North Carolina) - 'Right in the Middle'
20. Chloe Fredericks (North Dakota) - 'Can't Make You Love Me'
21. Christian Pagan (Puerto Rico) - 'Loko'
22. Grant Knoche (Texas) - 'Mr. Independent'
The show aired its grand finale episode in the form of March Madness on 9 May 2022. The 10 finalists who made it to the stage were Allen Stone, Michael Bolton, Chloe Fredericks, Tenelle, Jordan Smith, Ni/Co, Grant Knoche, Riker Lynch, AleXa, and Tyler Braden. Unfortunately for Morgan's fans and followers, he could not make it to the finale.
After eight weeks of tough competition among the 56 representatives, the jury panel and the public chose AleXa as the winner of the American Song Contest. She was the representative of Oklahoma state, and her song 'Wonderland' won the award for 'Best Original Song.'
Is John Morgan Married?
The country singer Morgan has been married to his beautiful wife, Hailey Rae Morgan. He has not shared his wedding date with the public and the media. However, he frequently updates his family life for his fans via his Instagram handle @johnmorgan95.
Although their exact marriage date is not found, Morgan posted a series of pictures with his wife on 10 September 2021 and wished her a belated marriage anniversary. It suggests the couple were married sometime in the month of September.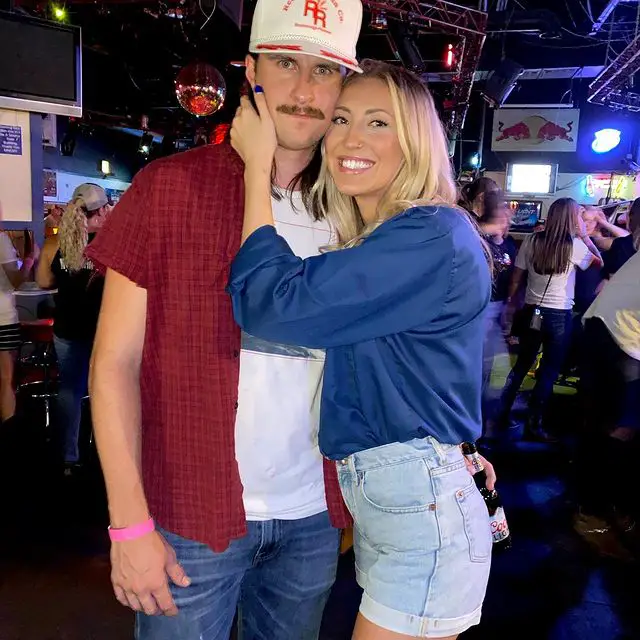 Furthermore, Morgan and his wife have recently welcomed a baby daughter into their lives. She was born on 11 March 2022 and has been named Willie Magdalene. Morgan also shared the picture of his newborn on Instagram on 16 March 2022.