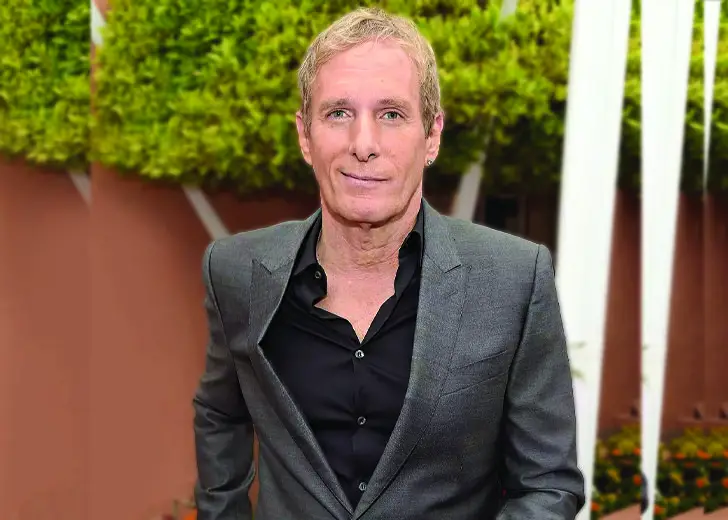 Quick Wiki
Full Name

Michael Bolotin

Nickname

Michael Bolton

Birth Date

Feb 26, 1953

Age

70 Years, 3 Months

Nationality

American

Birthplace

New Haven, USA

Occupation

Semi-Finalist on American Song Contest

Relationship Status

Single

Net Worth

80 Million Dollars

Children

Three
Semi-Finalist on American Song Contest
Michael Bolton | Biography
Singer and Songwriter
Bolton is among the 56 contestants in the show. He came up with his performance of 'Beautiful World' on the first week of the show on 21 March 2022. Moreover, he advanced to the semi-finals stage alongside 22 other contestants.
---
Michael Bolton is a renowned American rock musician and singer. Currently, he has gained fame as the semi-finalist of NBC's reality competition, the American Song Contest.
Who is Michael Bolton?
Michael Bolton is a multiple Grammy-winning prolific and talented American singer, songwriter, and social activist. He is popular for his distinct and special soft rock songs and tenor and countertenor vocals. Recently, he has gained recognition as one of the 56 contestants on NBC's reality series American Song contest. In the show, he represents Connecticut with his original song 'Beautiful World.' 
The acclaimed singer was born Micahel Bolotin in New Haven, the USA, on 26 February 1953. He took birth as a son of his mother, Helen (Gubin), and father, George Bolotin. In a Jewish family, he grew up with his sister, Sandra, and brother, Orrin. Moreover, his grandparents belonged to Russian Jewish immigrants on both his father's and mother's sides. 
Bolton began his musical career in 1975, recording his first album Bolotin. He titled the album after his own family name. However, his first hit song as a songwriter was 'How Am I Supposed to Live Without You,' which he co-wrote with Laura Branigan. In 1983, the song ranked number one for three weeks on the Adult Contemporary chart. 
The late 1980s and 1990s were the most successful period of his time as a singer on the adult contemporary/easy listening charts. His 1987 exposition of the Otis Redding classic '(Sittin' On) the Dock of the Bay' was one of the greatest hits of the time. Furthermore, in 1991, he launched his album Time, Love & Tenderness, which featured his Grammy Award-winning cover version of 'When a Man Loves a Woman.'
To date, Bolton has sold over 75 million copies of his songs and records. He has recorded a total of 35 singles and 24 studio albums. Eight of his albums have made it to the list of Top 10 Albums on Billboard Charts. In addition, he has given two singles that ranked number one on the Billboard Chart. Indeed, the legendary singer won 2 Grammys and 6 'American Music Awards' in his successful music career. Some of his famous albums incorporate Time Love & Tenderness, The One Thing, Soul Provider, etc.
Apart from his singing career, he has also received much regard and commendation as the charity's founder, Michael Bolton Foundation, established in 1993. The charitable foundation helps women and children suffering from poverty as well as emotional, physical, and sexual abuse.
Illness
Reportedly, the legendary singer was diagnosed with viral laryngitis before his performance at Manchester's Bridgewater Hall. Bolton postponed the show following the doctor's order to rest.
Similarly, he had to withdraw from his concert in Cardiff's Motorpoint Arena due to his illness.
The show's promoters made the postponement announcement just half an hour before the beginning of the concert.
'American Song Contest'
American Song Contest is NBC's musical reality show. The show features 56 contenders who compete for eight weeks to win the title of 'Best Original Song.' Each contestant is selected from each of the five highly populated US territories, 50 US States, and the district of Columbia.
Bolton is among the 56 contestants in the show. He came up with his performance of 'Beautiful World' on the first week of the show on 21 March 2022. Moreover, he advanced to the semi-finals stage alongside 22 other contestants. Below is the list of all 22 semi-finalists of the show.
Jordan Smith
Riker Lynch
Mari
Ni/Co
Hueston
Jonah Prill
Ada LeAnn
Jared Lee
AleXa
Tenelle
Sweet Taboo
Michael Bolton
Stella Cole
Enisa
John Morgan
Grant Knoche
Tyler Braden
Chloe Fredericks
Christian Pagan.
The show aired its first semi-final round on 25 April 2022, with performances from 11 semi-finalists. Out of them, Allen Stone won the jury vote and made it straight to the grand final. Later, on 2 May 2022, the show hosts, Kelly Clarkson and Snoop Dogg, announced four names from semi-final 1 who will join Allex Stone on the grand final stage. The finalist names are Ni/Co, AleXa, Riker Lynch, and Jordan Smith.
After completing the second semi-final round on 2 May, the jury voted in favor of Tyler Braden as the sixth grand finalist. The other four remaining finalist names will be announced after a combined decision of jury vote and public voting.
Is Michael Bolton gay?
At present, Bolton is believed to be single and not dating anyone. However, he was involved romantically with several women in the past. He was married for around 15 years to Maureen McGuire and had three children with her, two daughters and a son. Later, in 2006, he was engaged to his longtime girlfriend, Nicollette Sheridan. However, the pair called off their engagement only after two years.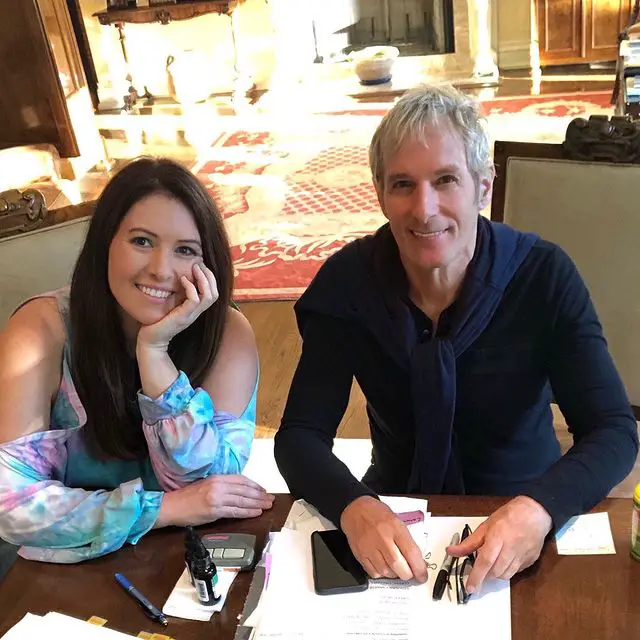 Bolton discussed his love life and relationships with The Mirror in March 2019. On his relationship with Nicollette, he said,
"My longest love affair, on and off, was almost 18 years with Nicolette. It was powerful. She's gorgeous and funny but it ran its course. It was a constant attraction."
Thus, Bolton's past marriages and love affairs suggest his sexual orientation is not gay.
Did You Know?
According to Celebrity Net Worth, Bolton's estimated 2022 net worth is $80 million.