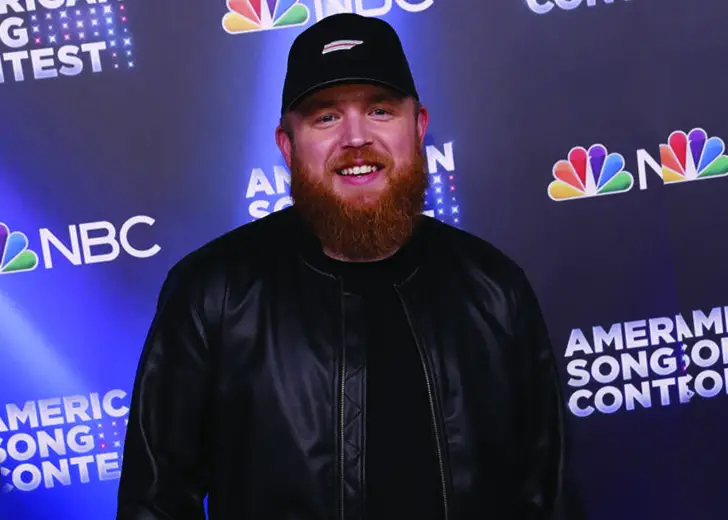 Quick Wiki
Full Name

Tyler Braden

Birth Date

Feb 05, 1993

Age

30 Years, 9 Months

Nationality

American

Birthplace

Slapout, Alabama

Occupation

Semi-Finalist on American Song Contest

Relationship Status

Engaged

Net Worth

Undisclosed
Semi-Finalist on American Song Contest
Tyler Braden | Biography
Country Singer and Musician
Braden took the grand stage of the NBC series American Song Contest on episode 3 on 4 April 2022. In the competition, he represented his second home state, Tennessee, with his original song, 'Seventeen.'
---
Tyler Braden is a country singer and musician. Currently, he is representing Tennessee on the NBC series American Song Contest.
Who is Tyler Braden?
Tyler Braden is a musician, singer, and former firefighter. He is best known for his gritty powerhouse vocals in country songs and his conviction-worthy lyrics. Moreover, he has recently gained worldwide fame via his appearance on NBC's American Song Contest, a singing and songwriting reality TV series.
Braden was born in Slapout, Alabama, on 5 February 1993. Although he has not given out details of his parents and other family members, he has disclosed that they were all singers. Coming from a musical family, Braden discovered his love for music from an early age. He sang at local events, family functions, and also at church.
Immediately after high school, Braden began to pursue a music career seriously. At the age of 19, he became associated with a rock band and covered the music of famous rock bands like Breaking Benjamin and Three Days Grace. However, when not performing with the group, he gave his time to country music and made it his forte.
Alongside being involved in music, Braden was a firefighter, also referred to as the first responder. From Alabama, he relocated to Nashville, Tennessee, in 2016 and continued with his music and firefighting.
Though he is an Alabama native, he has spent more than half of the last decade in Tennessee. Thus, Braden now calls Tennessee his new home.
Also Read: Ryan Charles - American Song Contest, New Boot Goofin
Songs
The Alabama native country singer received his first prominent break in music via a local contest in his hometown. One of his friends forced him to enter the competition, which he won. As a first prize in the contest, Braden earned a trip and a recording session in Nashville.
Later in 2019, he signed his career's first music label deal with the record company Warner Music Nashville. Warner Music launched Braden into the industry in May 2020 with the cover of the famous American rock band, Need To Breathe's song, Brother. 
After that, he released his first original song, 'Secrets' in October 2020. He himself had penned down the lyrics of the song. Moreover, Braden has also shared the music video of 'Secrets' on his YouTube channel titled after himself. As of now, it has crossed over 4 million views on his channel alone.
Ever since, Braden has come up with several songs like 'Leave Me Alone,' 'Try Losing One,' 'Little Red Wine,' 'Love is a Dead End Road,' etc. In addition, he launched his debut Extended Play (EP) record in 2021, titled What Do They Know.
'American Song Contest'
Braden took the grand stage of the NBC series American Song Contest on episode 3 on 4 April 2022. In the competition, he represented his second home state, Tennessee, with his original song, 'Seventeen.' With the traditional country song and power-filled performance, he succeeded in impressing the 56-member jury.
Moreover, Braden received the highest votes from the jury and became the third contestant to go straight into the semi-finals. After all the qualifying rounds were over, a total of 22 semi-finalist names were announced.
The 22 remaining representatives were then divided into two groups of 11. The first semi-finalist group performed the reprise version of their song on the semi-final 1 episode on 25 April 2022. Similarly, the remaining 11 semi-finalists will come up with their individual performance on 2 May 2022. Braden is in the semi-final 2 group. Thus, all of his fans should have to wait until next Monday to see if he advances to the final stage of the competition.
The first 11 contestants who performed on 25 April are Allen Stone, AleXa, Jared Lee, Jordan Smith, Ni/Co, Ryan Charles, Riker Lynch, Hueston, Jonah Prill, Mari, and Ada LeAnn. Similarly, the contestants awaiting their performance in semi-final 2 are Broderick Jones, Christian Pagan, Chloe Fredericks, Tenelle, Michael Bolton, Sweet Taboo, Stella Cole, John Morgan, Grant Knoche, Tyler Braden, and Enisa.
Is Tyler Braden Married?
The 29-year-old country singer shares a romantic relationship with his partner, Marisa Taylor. She is a professional photographer and is available on Instagram as @risatphotography. 
Braden regularly shares adorable pictures with her on his Instagram handle @tylerbradenmusic. As per the 18 November 2021 report on Music Row, the pair got engaged in the first week of November. However, there is no verified information on the internet about their marriage. Thus, it is not yet clear if the lovebirds have become husband and wife.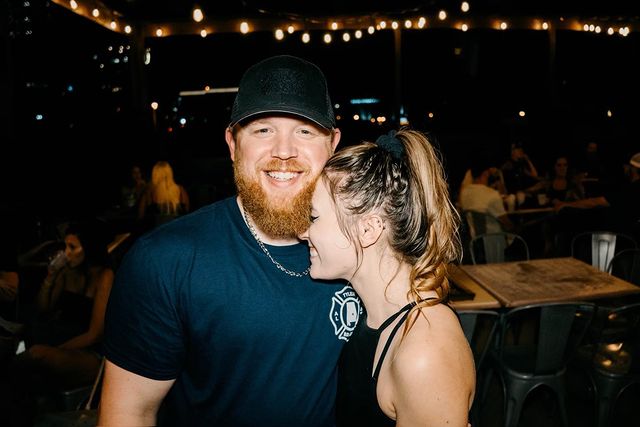 What is Tyler Braden's 2022 Net Worth?
Braden's 2022 net worth and salary are not yet found on any verified sites. However, according to social blade, he makes an estimated of $17 to $275 annually from YouTube video views.