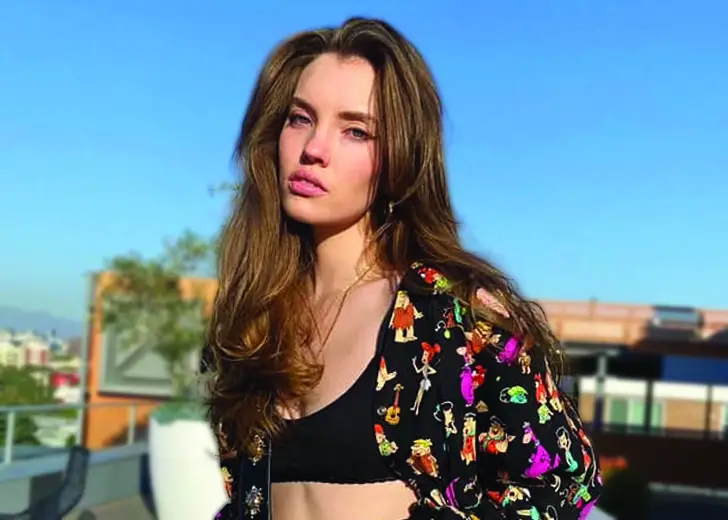 Quick Wiki
Full Name

Stela Cole

Birth Date

Oct 21, 1997

Age

26 Years, 1 Months

Ethnicity

White

Nationality

American

Birthplace

Peachtree City, Georgia

Occupation

Semi-Finalist of American Song Contest

University

Belmont University, Nashville

Net Worth

Undisclosed
Semi-Finalist of American Song Contest
Stela Cole
Singer and Songwriter
Stela Cole is an Atlanta native pop singer and songwriter. She officially inaugurated her music career with her debut single, 'You F O.' She released the song's official music video on YouTube on 1 June 2018, which now has over 356K views.
---
Stela Cole is an emerging American pop music artist. She has recently gained high fame as the semi-finalist of NBC's reality TV series, American Song Contest.
Who is Stela Cole?
Stela Cole is an Atlanta native pop singer and songwriter. She is best known for her hit single, 'Love Like Mine,' which she released in April 2020. As of now, the song has amassed over 10 million views on YouTube.
Cole was born in Peachtree City, Atlanta, Georgia, on 21 October 1997. Growing up, she developed an interest in sports, especially soccer, at a young age. She also played for Starrs Mill High School, where she graduated in 2016. However, Cole could not go on with her sporting career following a serious back injury which left her immobile for around a year.
Cole's injury shifted her interest from sports to music. She began writing lyrics for songs and started singing. She also spoke about the beginning of her music journey in one of her interviews with SportsKeeda in 2022. She said,
"Being super depressed and angsty and not knowing what I wanted to do with my life, I started writing songs on the piano. I stayed up until 3 a.m. writing. The songs were terrible."
After high school, Cole moved to Nashville, Tennessee, where she joined Belmont University. There, she crossed paths with her future manager, who helped her learn the proper process of writing songs.
Cole officially inaugurated her music career with her debut single, 'You F O.' She released the song's official music video on YouTube on 1 June 2018, which now has over 356K views. She also signed a record deal with the famous record company RCA Records the same year. However, the contract could not last long.
Later, in 2020, Cole came up with her debut studio album, Woman of the Hour. It consists of a total of seven songs. The songs list includes 'Love Like Mine,' 'Graveyard Shift,' 'No Man's Land,' 'Woman of the Hour,' etc.
Recently, the Atlanta native singer was seen representing her state of Georgia on the reality songwriting show, American Song Contest. She hit the stage of the program on 11 April 2022 with her original song, 'DIY.'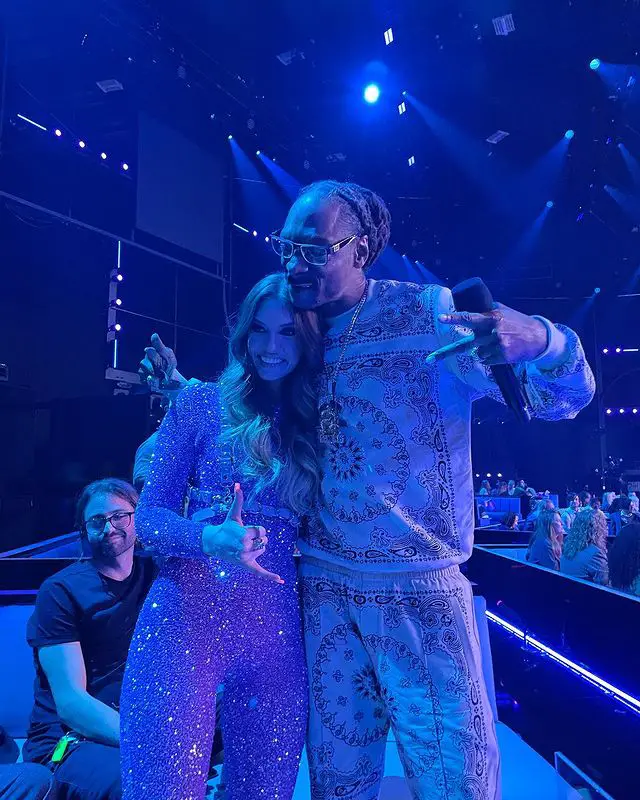 'American Song Contest'
American Song Contest (ASC) is a reality series that premiered its first season on the NBC channel on 21 March 2022. The show initially featured 56 participants who were each representing their native states. More specifically, each participant was from the 50 US States, Washington DC, and five highly populated US territories.
The reality series was modeled on the format of the famous international show, Eurovision Song Contest (ESC). It was held in eight weeks, the first five of which were the qualifying rounds, two semi-final weeks, and the grand final week.
Cole appeared on the show with her performance of 'DIY' on the fourth week, i.e., on 11 April 2022. She successfully cleared the qualifying round and advanced to the semi-final stage along with 21 other semi-finalists. Below is the full list of 22 semi-finalists of the show:
Allen Stone (Washington DC) - 'A Bit of Both'
Jordan Smith (Kentucky) - 'Sparrow'
Riker Lynch (Colorado) - 'Feel the Love'
Mari (New Hampshire) - 'Fly'
Ni/Co (Alabama) - 'The Difference'
Ryan Charles (Wyoming) - 'New Boot Goofin'
Hueston (Rhode Island) - 'Held On Too Long'
Jonah Prill (Montana) - 'Fire It Up'
Ada LeAnn (Michigan) - 'Natalie'
Jared Lee (Massachusetts) - 'Shameless'
AleXa (Oklahoma) - 'Wonderland'
Tenelle (American Samoa) - 'Full Circle'
Sweet Taboo (California) - 'Keys to the Kingdom'
Michael Bolton (Connecticut) - 'Beautiful World'
Stela Cole (Georgia) - 'DIY'
Broderick Jones (Kansas) - 'Tell Me'
Enisa (New York) - 'Green Light'
John Morgan (North Carolina) - 'Right in the Middle'
Chloe Fredericks (North Dakota) - 'Can't Make You Love Me'
Christian Pagan (Puerto Rico) - 'Loko'
Tyler Braden (Tennessee) - 'Seventeen'
Grant Knoche (Texas) - 'Mr. Independent'
The 22 semi-finalists mentioned above competed for the ten finalist spots in semi-final 1 and semi-final 2 weeks. Unfortunately, Cole did not win the jury and public voting, and thus, she had to end her journey on the show. The 10 grand finalists were Allen Stone, Jordan Smith, Ni/Co, Grant Knoche, Riker Lynch, AleXa, Michael Bolton, Chloe Fredericks, Tenelle, and Tyler Braden.
After the grand finale episode on 9 May 2022, the Oklahoma representative singer AleXa came out as the show's winner. She received the highest number of votes from the jury and the public. Thus, she was awarded the title of 'Best Original Song,' as the winning prize.
What is Stela Cole's Net Worth in 2022?
Any authentic website has not yet disclosed Cole's figure for her 2022 net worth. However, her primary income source is her singing and songwriting career. In addition, her recent appearance on NBC's American Song Contest might also have aided her net worth.