Quick Wiki
Ethnicity

Jewish

Occupation

NFL Reporter for CBS Sports

First Job

Researcher for CBS

Relationship Status

Married

Husband's Profession Product Manager
Wedding Date

News Years Eve, 2001
Get A Glimpse Of Tracy Wolfson's Life With Husband and Sons: Vacations, Sporting Events and Family Bond
Sports Announcer & Mother
As a sideline reporter for CBS, Tracy Wolfson manages her life with lots of traveling, bonding activities, and family traditions. Get a glimpse into the life of a 'sideline mother'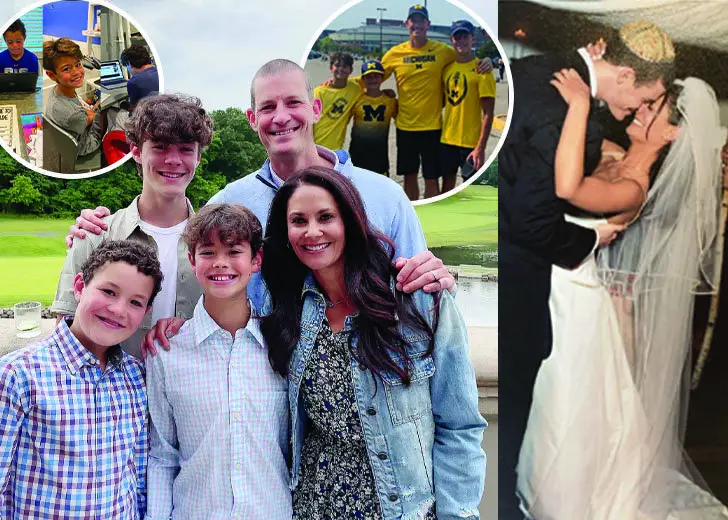 ---
As a prominent NFL sports announcer for CBS, Tracy Wolfson shares a great deal about her life with her fans. She updates her daily events, anniversaries, and birthdays from interviews to her Instagram with added personal memories. And as a busy mother, she tries to maintain the love and values of her family in many ways. 
So, let's dive into the reporter's life, who balances a busy professional life and endearing personal relationships. 
She had a Jewish Wedding, and her husband is her biggest supporter 
Although Wolfman and her husband, David Reichel, have not formally stated their religion or ethnicity, they had a Jewish wedding, according to the pictures on her Instagram. While occasionally, they also post pictures of celebrating Hannukah and going to Bar Mitzvah. 
On her 18th marriage anniversary in 2019, she posted an exclusive picture on her Instagram where Reichel can be wearing a traditional Jewish cap known as Kippah. 
In addition, throughout her busy schedule and demanding occupation, her husband Reichel remains active in taking care of their children. 
Reichel, who works as a product manager, wakes up at 5 am to send their three sons to school when she is busy during the season. While he also clears his calendar for March and puts off business dinner to stay at home with the kids. 
She goes on a family vacation every year
Wolfson gets limited time in a year to spend with her family, which she uses to go on a vacation. More than often, after the season ends, her schedule loosens up. 
In 2019 they went to Israel, Spain, followed by Skiing in Beaver Creek Mountain in February, then surfing in Rehoboth Beach, Delaware, in August 2020. And recently, in 2021, after it was safe to travel, they went to Watercolor, Florida. 
Wolfman documented the 6th day of their Israel trip. Finally, they reached the end of the Israel-Lebanon territory and anticipated Tel Aviv the next day. 
She is a 'sideline mother' who takes her children's mental health seriously
As a sideline reporter, the sideline mother, Tracy, alongside her husband David, makes sure that their children are mentally and physically healthy. 
When the schools started after the pandemic in September of 2020, her three sons began school from home, which was stressful for the entire family. Tracy posted a couple of 'Back to School' posts about her kids and captioned that their struggles of studying from home were only for a short time. 
In another post, she made an awareness caption informing that most high-school and middle-school students are sleep deprived due to busy schedules. Therefore, they adopted a couple of techniques to keep up with their rest cycle in the family, including sleeping at an exact time every day, limiting gadgets to 1 hour before bed, and relaxing with a regular bedtime routine.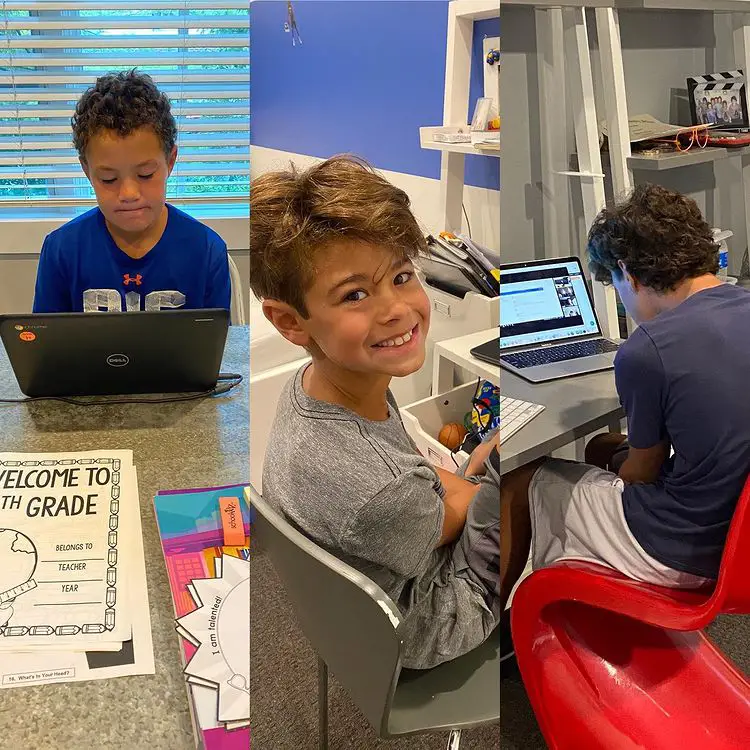 Her parents did not come from a sports background. 
Although she is famous for her post-game interviews and catchy coverages, Tracy has established a remarkable career despite the criticisms as a first-generation in the sports industry.   
While Tracy was growing up, her father, Jerome Wolfson, was an owner of a consultancy firm, while her mother, Josephine Wolfson, worked as an art teacher. Both of them were not sports enthusiasts. Also, she did not have brothers or any other influence. Nevertheless, she became intrigued with games at a young age, and her parents supported her throughout her career.
"My parents had no idea how I came to wanting to do that. I had no brothers, my father wasn't really into sports, but I became obsessed with it and I became so intrigued with every sport out there. So, that's when I decided that I would do everything that I possibly could to be a reporter and to talk about sports for the rest of my life," she told Athleisure in 2019. 
Her family has a unique Thanksgiving tradition
Holiday seasons can occupy Tracy from both professional and personal perspectives. She has to cover the seasonal games and spend quality time with her family. And most years, she has to fulfill her professional duties leaving her to take measures to make up with the family. 
Therefore, the NFL reporter's family celebrates Thanksgiving dinner a couple of days before the actual date so that Tracy can complete her coverage without missing their tradition. Not only Tracy but also her parents join their annual tradition. Her mother, Josephine, cooks her signature meals Tracy grew up eating on Thanksgiving.