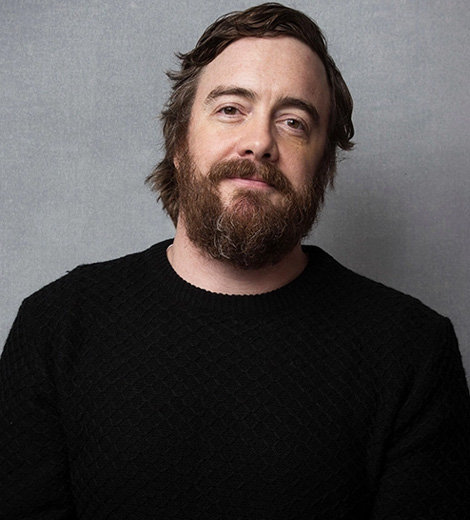 Quick Wiki
Full Name

Macon Blair

Occupation

Actor, Writer, Director & Producer

Nationality

American

Birthplace

Alexandria, Virginia, USA

Birth Date

Nov 14, 1974

Age

48 Years, 10 Months

Height

5 feet 11 inches (1.8m)

Net Worth

(Not Disclosed)

Nickname

Steve

Zodiac Sign

Sagittarius

First On-screen Debut

'Goldfarb' (1998)

Religious Affiliation

Christianity

Wife

Lee Eddy

Father

William Sydnor Blair

Mother

Robin Blair

Brothers

Brooke Blair & Will Blair

Weight 75kgs (165 lbs)
Ethnicity

Caucasian

Relationship Status

Married
Lead Actor Dwight in Movie 'Blue Ruin'
Macon Blair | Biography
Writer, Director & Actor in 2017 Film 'I Don't Feel at Home in This World Anymore'
Blair made his directorial debut with the made-for-Netflix movie 'I Don't Feel at Home in This World Anymore' (2017), starring Melanie Lynskey and Elijah Wood. The film premiered at the Sundance Film Festival on 19 January 2017 and was released on Netflix on 24 February 2017. He also wrote and directed the pilot episode of the 2019 television series 'Room 104'. Furthermore, he wrote and directed the upcoming film The 'Toxic Avenger'. He would also write upcoming movies 'Brother' and '57 Seconds.'
---
Macon Blair is an American actor best recognized for his portrayal as Dwight in the 2013 film Blue Ruin.
Who is Macon Blair?
Macon Chaplain Blair is an actor and filmmaker born on 14 November 1974 in Alexandria, Virginia. He graduated from Virginia Commonwealth in Richmond Film School in 1998 and made his on-screen debut in the same year.
He is known for his roles in films like Blue Rain (2013), Green Room (2015), Murder Party (2007), and Gold (2016).
He is also known for writing, directing, and starred in the 2017 film I Don't Feel at Home in This World Anymore, for which he won the 'Grand Jury Prize' at Sundance Film Festival in 2017 and the 'Austin Film Award' in 2018.
Blair Began His Acting Career in 1998
Blair made his acting debut in the 1998 short film Goldfarb, portraying the role of Macon. He then played Gordon Mooner in the 2004 short film Crabwalk. He later appeared in short films like Blown Glass (2005), The Anger Eater (2005), and Quarter Magic (2010).
Blair also has appeared in more than 20 films. He made his first film appearance in the 2005 fantasy comedy film Gretchen as Nick Rangoon. 
Blair initially rose to fame after appearing as Macon in his childhood friend Jeremy Saulnier's 2007 horror comedy film Murder Party. He went on to appear as Macon in a few other films like 7 Couches (2009), You Hurt My Feelings (2011), and Hellbenders (2012). He also appeared as Billy Glover in Side by Each (2008) and Glenn in The Man from Orlando (2012). 
Blair then landed his breakout role as the lead actor as Dwight in Saulnier's 2013 thriller comedy film Blue Ruin. He again reunited with Saulnier for the 2015 horror thriller film Green Room, in which he played a neo-Nazi bouncer. His other film roles included Gold (2016), I Don't Feel at Home in This World Anymore (2017), The Hunt (2020), and I Care a Lot (2020).
The film actor has also appeared in multiple television series. He made his television debut in 2008, guest-starring as Conner Robb on Law & Order Special Victims Unit. Later in 2019, he portrayed the role of Phantom Stranger in three episodes of Swamp Thing, a superhero horror series, which featured actors like Crystal Reed, Derek Mears, Jeryl Prescott, and Selena Anduze.
Blair's other television series credits included Room 104 (2019), Pandemic Players (2020), and Reservation Dogs (2021). In addition, he will appear as Dennis in the upcoming film The Toxic Avenger.
He Plays a Man with Vendetta in 'Blue Ruin'
Blue Ruin is an American thriller drama film starring Blair and written and directed by Jeremy Saulnier. On 17 May 2013, the film premiered as part of the Directors' Fortnight section of the Cannes Film Festival, where it earned the FIPRESCI Prize. Saulnier funded the film's production with a successful Kickstarter campaign, which MTV dubbed "the perfect example of what crowdfunding can accomplish."
The movie follows a scary piece of news that propels a drifter Dwight (Macon Blair) back to his hometown to inflict savage — and incompetent — retribution for his parents' murders.
Dwight is homeless, reclusive, and potentially mentally ill. He lives out of the beat-up blue Pontiac that gives the film its moniker, occasionally sneaking into others' homes to shower and raid the refrigerator for food. Finally, Dwight is brought into the station by a compassionate police officer (Sidné Anderson) who informs him that the guy who murdered his parents, Wade Cleland, has recently been freed from prison.
His Career as a Filmmaker & Writer
Blair has over a dozen credits as a writer. He has written a couple of short films like Crabwalk (2004) and The Anger Eater (2005). He later wrote screenplays for films like The Monkey's Paw (2013), Small Crimes (2017), and Hold the Dark (2018).
Blair made his directorial debut with the made-for-Netflix movie I Don't Feel at Home in This World Anymore (2017), starring Melanie Lynskey and Elijah Wood. The film premiered at the Sundance Film Festival on 19 January 2017 and was released on Netflix on 24 February 2017.
Also Read About - King Vader - Age, Bio, Net Worth & Netflix
He also wrote and directed the pilot episode of the 2019 television series Room 104. Furthermore, he wrote and directed the upcoming film The Toxic Avenger. He would also write upcoming movies Brother and 57 Seconds.
Additionally, the acclaimed actor executive produced his career-defining films Blue Ruin and Murder Party. He also served as an associate producer in You Hurt My Feelings and co-producer in Green Room. Furthermore, he will executive produce the upcoming film Rebel Ridge.
His Wife is a Texas-based Actress
Blair is married to Lee Eddy. His wife is an Austin, Texas-based actress, voice actress, and comedienne most recognized for her roles in television series like Panic (2021) and Cruel Summer (2021). She is also known for her roles in films like I Don't Feel at Home in This Anymore. (2017), Mustang Island (2017), Sister Aimee (2019), Mercy Black (2019), The Pizzagate Massacre (2020), and Buck Alamo or (A Phantasmagorical Ballad) (2021).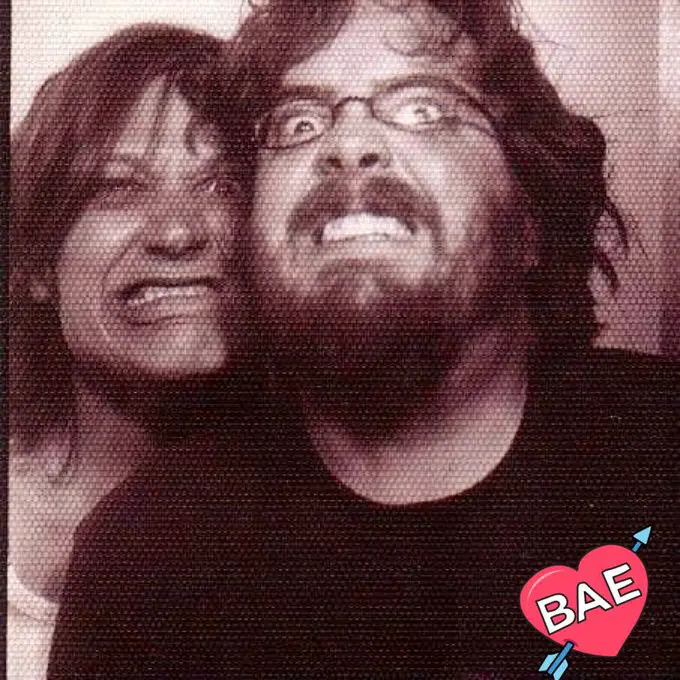 The couple has two children together. One of their children's names is Buck Eddy-Blair. Blair lived in New York for 17 years before moving to Austin, Texas, with his wife and son in the mid-2010s