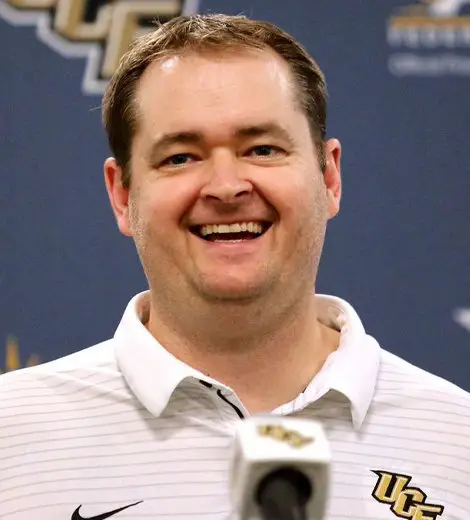 Quick Wiki
Full Name

Joshua Kenneth Heupel

Occupation

Head Football Coach, Former Football Player

Nationality

American

Birthplace

Aberdeen South Dakota, USA

Birth Date

Mar 22, 1978

Age

45 Years, 8 Months

Nickname

Josh Heupel

Height

6 Feet 2 Inches (1.88 Meters)

Net Worth

Contractual Salary of 4 Million USD With University of Tennessee

Awards

Heisman Trophy Runner Up of Year 2000

University

Weber State University, Utah

High School

Aberdeen Central High School, South Dakota

Relationship Status

Married

Wedding Date

Not Disclosed

Wife

Dawn Heupel
Head Football Coach at the University of Tennessee
Josh Heupel | Biography
In December 2017, Josh Heupel became a head coach of the UCF Knights and compiled a 28-8 record in three seasons at UCF
Heupel showed an interest in football at the tender age of three. He would beg his father to let him tag along at football practices when his father was the defensive coordinator at Aberdeen Central High School. His father initially didn't allow him to practice, but eventually got the opportunity after promising that he wouldn't mess around. 
---
Josh Heupel is an American football coach. He currently serves as the head football coach at the University of Tennessee.
Short Bio
Born on 22 March 1978 in Aberdeen, South Dakota, Josh Heupel has been the head football coach of the University of Tennessee since 2021. 
Josh's mother Cindy was a principal at Aberdeen Central High School. And his father Ken Heupel was a head football coach at Northern State University. He has one younger sister named Andrea.
Heupel played high school football at Aberdeen Central High School, where he became a standout quarterback and led his team to the state quarterfinals in 1995. He began his college football career as a freshman at Weber State University in Utah in 1997. He then played his junior season at Snow College before becoming quarterback for the Oklahoma Sooners at the University of Oklahoma. 
Heupel was the 'Heisman Trophy' runner-up as a player. He was also an All-American, who won an 'Associated Press Player of the Year' and a 'Walter Camp Award'.
Heupel was drafted by the Miami Dolphins in the sixth round of the 2001 NFL Draft. However, he failed to make the team due to shoulder tendinitis in his throwing arm. His injury led him into a coaching career.
Heupel graduated with a bachelor's degree in Business Marketing from Oklahoma in 2001 and then kicked off his coaching career as a graduate assistant at Oklahoma. He went on to serve as a tight-end coach at the University of Arizona during the 2005 season.
Heupel then returned to Oklahoma as a full-time assistant and became the quarterback coach in 2006. In 2008, he helped quarterback Sam Bradford win the Heisman Trophy, Davey O'Brien Award, and Sammy Baugh Award.
After serving as quarterbacks coach for five seasons, Heupel was promoted to offensive coordinator in 2011. Then, in 2015, he served as an assistant head coach, offensive coordinator, and quarterbacks coach for the Utah State Aggies. From 2016 to 2017, he served as the offensive coordinator and quarterbacks coach for the Missouri Tigers.
Also Read About Football Coach - Kirk Ferentz - Iowa, Age, Net Worth & Wife
In December 2017, he became a head coach of the UCF Knights and compiled a 28-8 record in three seasons at UCF. The Football Writers Association of America named him the 2018 'First-Year Coach of the Year' after he led the Knights to 12 wins, a Fiesta Bowl berth, and 11th ranking in his first season.
Heupel became the head football coach at the University of Tennessee in January 2021. Followed by that, he also claimed the 2021 Steve Spurrier First-Year Coach Award by the Football Writers Association of America, becoming the first two-time winner of the award. He shared the award with fellow head coach Shane Beamer of South Carolina.
Did Josh Heupel Win The Heisman Trophy?
Heupel was runner-up for the 2000 Heisman Trophy. He lost the trophy after Florida State's Chris Weinke, who had led FSU near to a second consecutive national title and a rare 11-1 record.
The award is decided through fans' votes and is one of the oldest sports trophies given to the most successful player in college football.
Ultimately, Heupal's played a key role in leading his team (Oklahoma Sooners) to an undefeated season and a victory over the Florida States in the 2001 BCS National Championship Game Orange Bowl.
Josh Heupel Has Been Into Football Since His Childhood
Heupel showed an interest in football at the tender age of three. He would beg his father to let him tag along at football practices when his father was the defensive coordinator at Aberdeen Central High School. His father initially didn't allow him to practice, but eventually got the opportunity after promising that he wouldn't mess around. 
On the other hand, Heupel's mother would pick him up from daycare and take him to the football field. Heupel's father told Orlando Magazine in 2018 that Heupel began running as soon as his sneakers hit the ground, and from that day onwards Heupel was actively involved in football. 
Heupel then started sitting in on team meetings. At age four, Heupel was watching game films. He would also interact with the players and would play as a ball boy. 
His Family Is Super Supportive Of Him
Heupel's parents always supported him in his football career. He told AP News in November 2000 that his mother agreed when he requested to be at every game following his decision to go to Oklahoma to play football. His mother would travel hundreds of miles and hours to attend her son's games.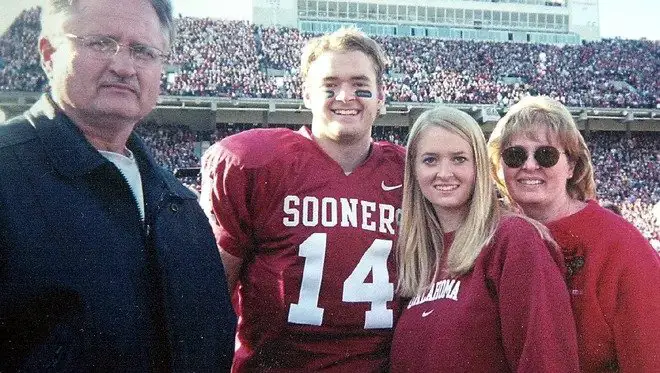 Heupel's parents started attending his games after his father retired from his coaching career. In an interview with UCFKnights in August 2019, Heupel said, "My mom and dad, since he retired, have been at every game of mine for the last seven years. They like to travel. If they're not going to football games, they're still traveling somewhere. They'll be at every game. They come out for training camp, my mom takes care of the kids, and they have a great time. They'll stay if we have two home games in a row. The most influential person without a doubt was my dad--he's still a sounding board. And leadership style and communication, I've taken from my mom, how to deal with people."
Who Is Josh Heupel Married To?
Josh is married to Dawn Heupel. The couple together has two children, one daughter named Hannah and one son named Jace.
Both Josh and Dawn are from his hometown and they started dating in high school. Though they dated on and off during their young age years, they eventually got back together and tied the knot. Dawn was also super athletic, and she was enthusiastic in basketball and volleyball.
When Josh was being considered for the role of head coach of Knights in 2017, the fact that the senior athletic administrator at Missouri already knew about him as a coach and his wife Dawn's passion for sports helped him land the opportunity.
Josh Heupel's Kids Are All Sports Enthusiasts
Like Josh and his wife Dawn, their kids are also interested in sports. Speaking about his kids, Josh told UCFKnights that his daughter was into basketball, volleyball, golf, and tennis, while his son is into baseball, football, basketball, golf, and swimming. He also described his daughter as the most competitive person he had ever met. 
What Is Josh Heupel's Net Worth and Salary?
Even though Heupel's exact net worth is not disclosed, his salary adds to his net worth every year. As per Knox News, Heupel's salary was $4 million as of 2021.
Heupel signed a six-year deal with the University of Tennessee on 27 January 2021. According to his contract with Tennessee, he will earn $4 million annually from 2021 to 2026 seasons, and his contract will run through 31 January 2027. While it will extend for a year if Tennessee gets a postseason ban of two or more or a scholarship reduction of eight or more.
In addition, the clauses also elude that Tennessee will have to pay Heupel's entire remaining salary if Tennessee fires him without cause before 15 December 2023. His buyout drops to 75% of the remaining salary if he is fired before 15 December 2025, and it drops to 50% for the final two years.
However, if Heupel terminates the deal before 15 December 2022, he would owe Tennessee $8 million in buyout money. The figure drops to $6 million if he terminates the deal between 15 December 2022 to 15 December 2013, then to $4 million between 15 December 2023 to 15 December 2024, and it continues to drop by $1 million in the final two years of the contract. 
Heupel previously earned $2.3 million annually as the UCF head coach. He initially signed a five-year contract with the University of Central Florida (UCF) worth $1.7 million annually. He was awarded a contract extension and raise after his first season at UCF. Heupel's deal with the Knights runs through 2023-24. His buyout at UCF is about $3.5 million.