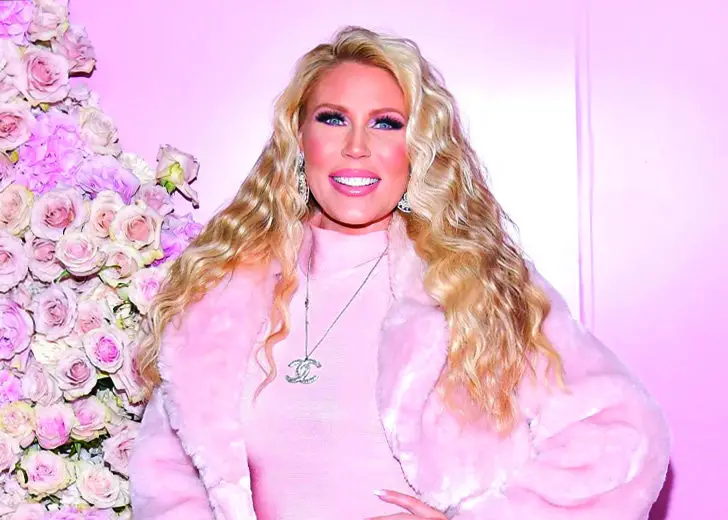 Quick Wiki
Full Name

Gretchen Rossi

Birth Date

Oct 30, 1977

Age

45 Years, 10 Months

Nationality

American

Birthplace

Michigan, USA

Zodiac Sign

Scorpio

Occupation

Former real estate agent, Reality TV star

University

Baylor University

Education

Graduated

Relationship Status

Engaged

Net Worth

$4 Million

Partner

Slade Smiley

Children

One

Daughter

Skylar Gray
Cast of 'The Real Housewives of Orange County'
Gretchen Rossi | Biography
Debuted in the fourth season of 'The Real Housewives of Orange County'
Gretchen Rossi is a reality TV personality best known as the cast of 'The Real Housewives of Orange County.'
---
Who is Gretchen Rossi?
Born on 30 October 1977 in Michigan, Gretchen Rossi is a former real estate agent and a reality TV star. She studied psychology at Baylor University.
Rossi rose to fame after appearing on the Bravo reality television show The Real Housewives of Orange County. She debuted in the fourth season, securing a spot on the cast as a regular.
Besides, she has also appeared on other TV shows such as Hell's Kitchen, Marriage Boot Camp: Reality Stars, Who Wants to Be a Millionaire, Gumball 3000, and more.
Ex-Husbands
Rossi was initially married to Christopher Rossi, a Hollywood screenwriter, and producer, from January 2004 to July 2007. 
Then in 2008, Rossi got engaged to Jeff Beitzel, an entrepreneur 24 years her senior, when she joined the cast of The Real Housewives of Orange County. Unfortunately, Beitzel already had leukemia at the time and later passed away on 13 September 2008.
Since then, Rossi has become involved in charity work after her former partner's death, particularly with the Leukemia and Lymphoma Society. 
Years later, she began a romantic relationship with Slade Smiley, a fellow Real Housewives of Orange County cast member, with whom she decided to live together.
Is Gretchen Rossi Married?
Rossi and Smiley have been together for almost 12 years. They got engaged after dating for four years.
However, even though they are engaged and exchanged wedding rings, they are not married yet. In an interview with US Magazine in 2021, she mentioned, "We got very preoccupied trying to have a baby, obviously, and that's a very expensive process going through IVF for that many years."
She also said, "I wear a ring like he's my husband. He wears a ring. We call each other husband and wife. It's just, we don't have a legal paper that says it."
Rossi noted that having a kid has brought the couple "closer together," but she hasn't ruled out the possibility of walking down the aisle.
The Couple has a Daughter
Rossi and Smiley initially decided to try in vitro fertilization (IVF) at the end of 2013.
In a 2021 interview with People, Rossi said, "We knew that we had to go through IVF in order to get pregnant." She added, "We went through a round of IVF and in that round we had 14 embryos that came out of that. We were so excited and just beyond ecstatic about the results."
Unfortunately, approximately six hours before the embryos were scheduled to be transferred, the doctor called to report "all of the embryos had been arrested and basically died." Rossi stated it took her a year and a half for her to talk about it again.
Smiley planned a vasectomy reversal for Rossi's 38th birthday, which he performed in late 2016. Rossi said that after 18 months of trying to get pregnant, "unfortunately, that didn't work for us."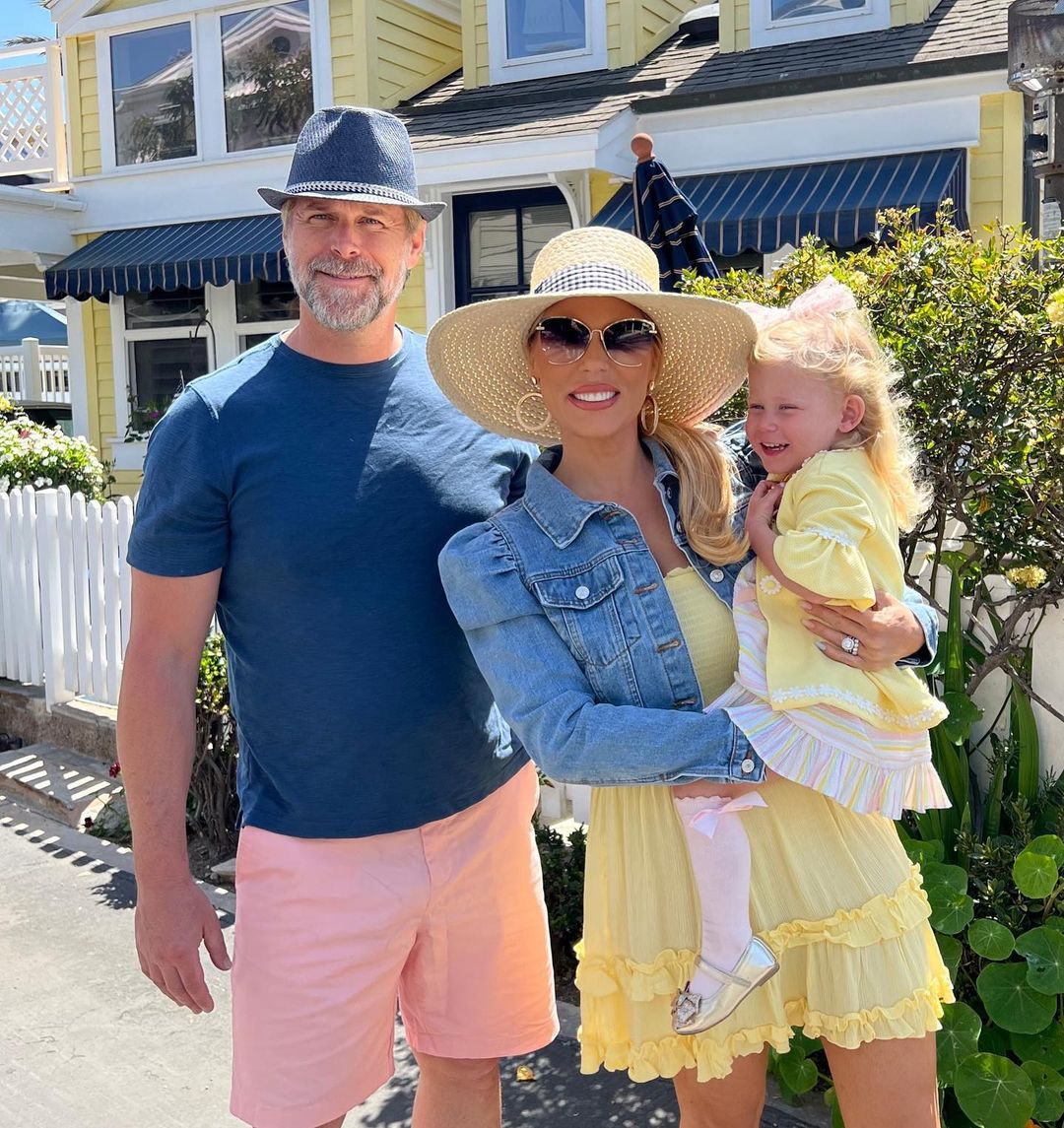 However, Rossi and Smiley went back to IVF and tried a different doctor and a different facility. She said, "We went through two more rounds of IVF and we did not have the same amount of eggs and the same amount of embryos as we did the first round four years earlier."
Rossi added, "But out of 10 eggs, you only got one good embryo — one genetically sound embryo. And then the second round, the same thing happened."
She had the embryo transfer around Smiley's 50th birthday, and the couple found out they were pregnant in November 2018. The couple now has a daughter named Skylar Gray, born on 10 July 2019.
What is Her Net Worth?
According to Celebrity Net Worth, Gretchen Rossi has an estimated net worth of $4 million that she has accumulated from her career as a real estate agent and a reality television star.