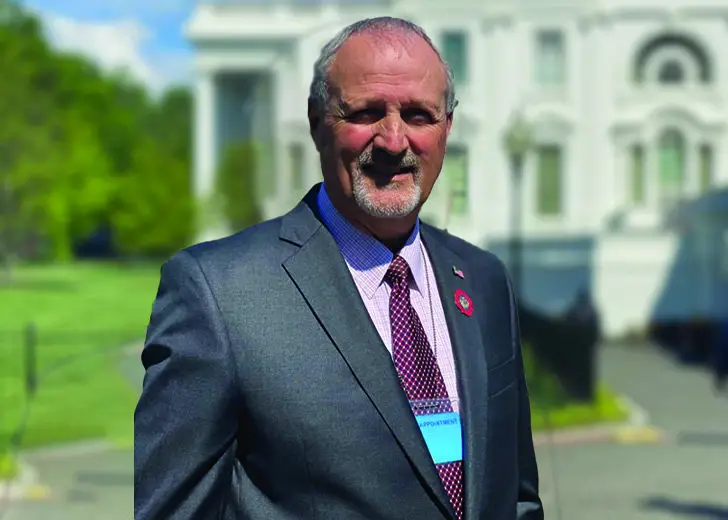 Quick Wiki
Full Name

Frank Siller

Birth Date

1953 (Birthday not disclosed)

Nationality

American

Birthplace

Staten Island, New York, USA

Religious Affiliation

Christian

Mother

George and Mae Siller

Brother

Stephen Siller

Relationship Status

Not Disclosed
CEO & Chairman of Tunnel To Towers Foundation
Frank Siller | Biography
Frank Siller is the founder and Chairman of Tunnel to Tower Foundation, who recently walked the 'Never Forget Walk' in 2021. 
---
Who is Frank Siller?
Frank Siller is prominently known as the older brother of New York City Firefighter (FDNY) Stephen Siller, who passed away while rescuing the injured from the 9/11 attack. In the memory and honor of his brother, he founded the Tunnel to Tower Foundation and currently represents the foundation as its CEO and Chairman. 
Siller was born in 1953 in Staten Island, New York, among the seven children of George and Mae Siller. When he was 22 years old, in 1975, his father passed away, and a year later, his mother as well. That left him to take care of his younger siblings. Among them, the youngest was Stephen Siller, who was only eight years old. 
Beginning of Tunnel To Tower Foundation
On 11 September, Frank, with two other Siller brothers, were waiting for Stephen to finish his night shift from the FDNY, where he was a member of Squad 1 in Brooklyn. They planned to play golf when they saw the first jet crash into the North Tower.
By that time, Stephen had already turned his pickup around and proceeded to his firehouse to get his gear before heading to the Brooklyn Battery Tunnel. Unfortunately, the tunnel was blocked by security when he arrived, but he put on his gear and dashed through the tube to the South Tower. 
Also Read About - Mike Vitar - Movie, Now, Wife & Net Worth
Not long after the day ended, Frank received a message informing him that, Stephen was among the firefighters missing from the scene. 
Eventually, after the incident, Frank proposed establishing a foundation to commemorate what Stephen and others had done that day. His family agreed, which led to the birth of the Tunnel to Towers Foundation, named after what Stephen performed that day.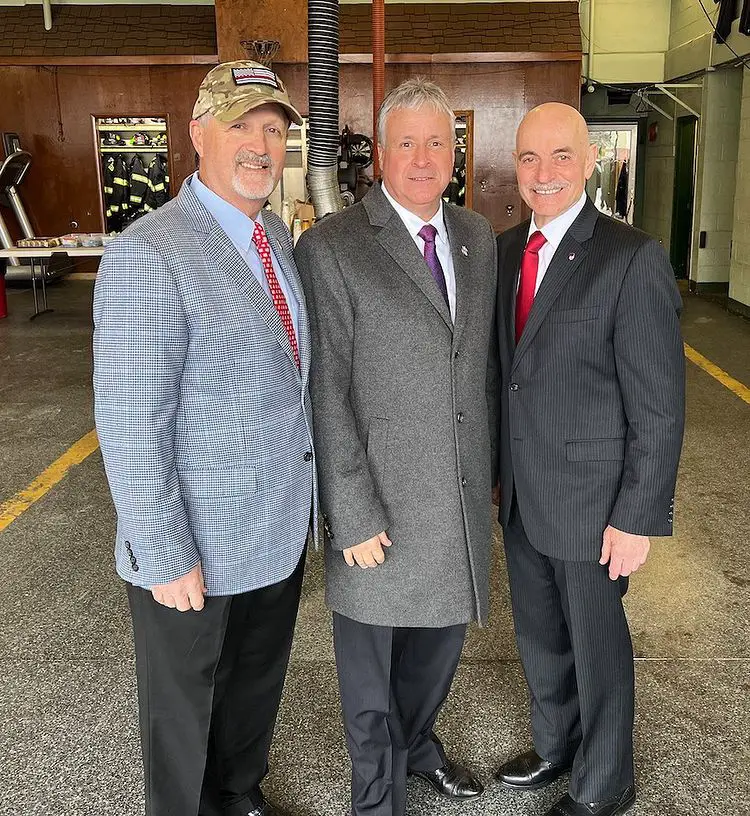 Stephen Siller and his Wife 
Stephen was born in 1967 as the youngest child of George and Mae Siller. After his parents passed away at the age of eight, his older siblings took care of him, and he grew up to be a member of the brave Squad 1 of FDNY. 
Stephen was only 34 years old when he ran through the tunnel on 11 September 2001. He was planning to play golf with his brothers on that day, but midway, he called his wife Sally to tell them that he would be joining them shortly. 
However, he did not return after the day leaving his wife and five children behind. 
Frank Siller and 'Never Forget Walk'
Since the Tunnel To Tower Foundation's establishment, Siller has organized communal runs and walks to commemorate the sacrifices made by veteran families to keep Americans safe. 
The foundation started with 5K Run & Walk NYC and received Mayor Rudy Giuliani's approval to honor the 9/11 heroes. It became the foundation's signature event and one of the top 5K events in the United States, with over 40,000 people participating yearly. 
In addition to that, recently, in 2021, he commemorated the 20th anniversary of 9/11 with a 537-mile trek titled the 'Never Forget Walk.' He started his journey in the Pentagon of Washington DC, moving to Shanksville of Pennsylvania, reaching Manhattan, New York City. He touched down in six states in the process, where he met families of the veterans who passed away during the terrorist attack. 
While making the trek, he told CBS News that he was about to walk the same route Stephen took before crossing the tunnel. 
"I'll be thinkin' of Stephen. And I know the difference. I'm walking. He ran with his gear on. I'm gonna see the Freedom Tower and look at what he saw, the Twin Towers on fire." He added, "Nonetheless, I'm trying to do something to honor my brother. And this is what I thought I could do. And I'm glad I did it."
Siller's 537-mile trek ended in 42 days when he reached Manhatten on 11 September 2021.