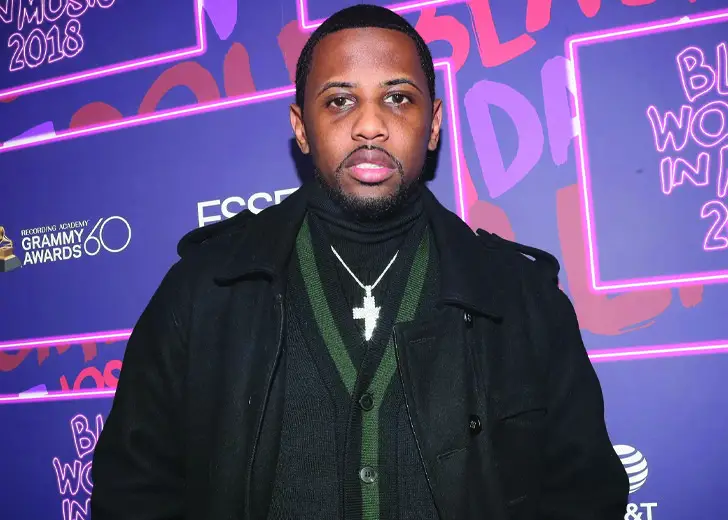 Quick Wiki
Full Name

John David Jackson

Nickname

Fabolous

Birth Date

Nov 18, 1977

Age

45 Years, 10 Months

Nationality

American

Birthplace

Brooklyn, New York

Zodiac Sign

Scorpio

Occupation

Singer, Rapper

Net Worth

$8 Million (Celebrity Net Worth)

Did You Know?

Fabolous has over 9.4 million followers on Instagram

Ex-Partner

Emily Bustamante

Children

Four
American Rapper And Singer
Fabolous | Biography
Artist Of The Song Breathe
American rapper and singer John David Jackson got a minor hit with 'Can't Deny It' straight away in 2001, identifying himself as a burgeoning East Coast rap sensation.
---
Who is Fabolous?
John David Jackson, mostly known by his stage name Fabolous, is an American singer and rapper born on 18 November 1977 in Brooklyn, New York. He went to Manhattan's High School of Art and Design and City-As-School Hugh School, and Boys and Girls High School in Bed-Stuy.
When Fabolous was in high school, he decided to pursue a career in music. DJ Clue, a producer and music executive who had a radio show on New York City's Hot 97 at the time, eventually noticed the young rapper. He invited him to rap on the show, which raised his profile even higher.
Fabolous' first album, Ghetto Fabolous, was released on 11 September 2001, the same day as the attack on the Twin Towers in New York City.
In 2003, he released 'Into You,' the second single released from his sophomore studio album, Street Dreams. The song was produced by Ken "Duro" Ifill and DJ Clue? and reached number four on the Billboard Hot 100. It reconstructs Tamia's 1998 song, 'So Into You,' which samples 1978's 'Say Yeah' by the Commodores. 
The following year, Fabolous released another of his popular songs, 'Breathe.' The music is known best for its titular metaphors, sing-along track, and overall New York vibe. In November 2004, it peaked at #10 on the Billboard Hot 100.
From Nothin' to Somethin', his fourth studio album was released in June 2007. For the first time in Fabolous's career, it debuted at No. 1 on Billboard's Top R&B/Hip-Hop Albums and Top Rap Albums charts. His long-awaited sixth studio album, The Young OG Project, debuted on the Billboard 200 after its release on Christmas Day in 2014.
While Fabolous doesn't have any Grammy wins, he has been nominated for it three times: in 2005 for 'Best Rap/Sung Collaboration,' in 2009 for 'Album of the Year,' and in 2010 for 'Best Rap Performance by a Duo or Group.'
Fabolous Hit Emily Bustamante, Seven Times In The Face
Fabolous is in an on-and-off relationship with American celebrity stylist and shoe designer Emily Bustamante. The ex-couple met in 2002 and have two sons together, Johan and Jonas, and one daughter, born in 2020.
In 2020, while she was pregnant with her third child, Bustamante posted to her Instagram story, revealing a hospital bracelet with the caption "10/10," implying that she arrived at the hospital on Saturday night, 10 October.
Moreover, she posted a short video of her daughter, Tania Williams, from a previous relationship, holding the baby with the caption 'Sister.'
In 2018, Fabolous surrendered to authorities after an alleged domestic dispute with Bustamante. According to court documents obtained by NorthJersey.com, Fabolous hit Bustamante seven times in the face, causing her to lose two front teeth. It was also reported that Fabolous later threatened Bustamante's father and brother's lives.
According to TMZ, Fabolous was arrested for aggravated assault and terroristic threats before being cited and granted bail. The incident occurred in Los Angeles when Fabolous "became enraged" after discovering Bustamante was also on the West Coast through Instagram.
Bustamante later told police that she "feared for her life" following the incident and related texts. According to the report, she and Fabolous had a separate altercation that turned physical between 7 March and 28 March.
 Also Read: The Notorious Big - Big Poppa, Death,  Net Worth, Biggie
Fabolous and Emily Bustamante Has One Daughter & Two Sons Together
Fabolous and Bustamante have one daughter together, born on 10 October 2020. In addition, Fabolous also has a stepdaughter named Tania Williams from Bustamante's previous relationship. 
Besides, they have two sons together, Jonas and Johan.