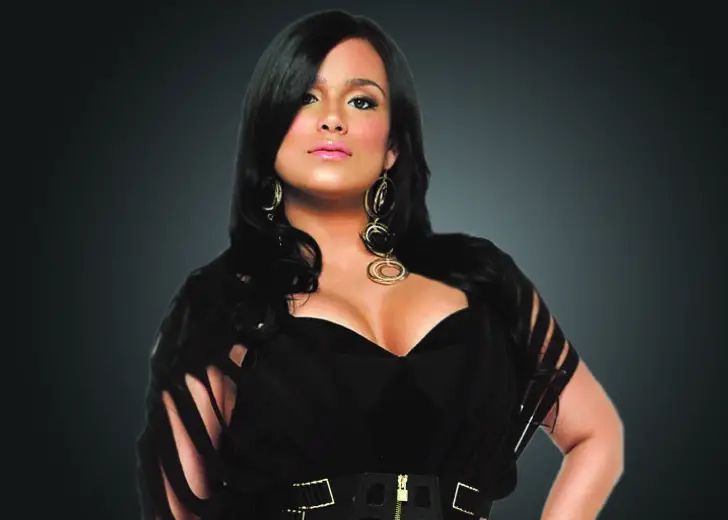 Quick Wiki
Full Name

Emily Bustamante

Birth Date

Feb 10, 1981

Age

42 Years, 9 Months

Ethnicity

Mixed

Nationality

American

Birthplace

New York City, New York, USA

Zodiac Sign

Aquarius

Occupation

Reality television personality, Celebrity stylist, and Shoe designer

First On-screen Debut

Love & Hip Hop: New York (2011)

Did You Know?

She has over 2.8 million followers on Instagram as of May 2022.

Net Worth

$2 million (Celebrity Net Worth)

Partner

Fabolous (John David Jackson)

Children

Four

Son

Two

Daughter

Two
Primary Cast Member of Reality TV Show 'Love & Hip Hop: New York'
Emily Bustamante | Biography
American Rapper Fabolous's Partner
Emily Bustamante is a primary cast member of 'Love & Hip Hop: New York' for the first two seasons and was one of the four original cast members of the show.
---
Who is Emily Bustamante?
Emily Bustamante is an American reality television personality, celebrity stylist, and shoe designer. She is also recognized as the partner of rapper Fabolous, born John David Jackson, with whom she has been in a relationship since the early 2000s.
Bustamante first appeared on Love & Hip Hop: New York in 2011. The first two seasons explored her troubles with Fabolous's infidelity and his reluctance to acknowledge her publicly. 
The reality star did not appear on the show after the second season's reunion special, instead of starring in the spin-off sitcom Chrissy & Mr. Jones for two seasons as a supporting cast.
She was born in New York City 
Emily Bustamante was born on 10 February 1981 in New York City and grew up in Virginia. Her parents are of Puerto Rican and Dominican descent.
She learned the fundamentals of fashion design in a vocational high school in Norfolk. She began sewing in the ninth school, and it was then that she discovered her passion for fashion design. Bustamante went on to study fashion design at a college in Virginia.
Bustamante claimed she lost teeth after Fabolous punched her
In March 2018, Bustamante alleged she broke her two front teeth after Fabolous reportedly hit her. According to the court papers posted by NorthJersey.com, she told police that her partner punched her seven times before assaulting her and her family.
The reported altercation began on 7 March 2018, when Fabolous allegedly grew "enraged" after discovering she was in Los Angeles via Instagram. As per an affidavit of probable cause, Fabolous allegedly wrote Bustamante a threatening message in which he stated that he intended to smash her in the head with a baseball bat and kill her but also that he "did not want to go out like that."
Following the incident, Bustamante called her father and brother to have Fabolous' weapons removed from their Englewood, NJ home, fearing they would be used against her. Moreover, Fabolous was alleged to have entered the scene and challenged Emily, her father, and her brother. 
Also Read: Grace Gail - Adam Rodriguez, Parents, Kids, Net Worth, Age, Bio - Biography
By that time, the handguns had supposedly been removed. Later, Fabolous allegedly turned himself into the police station in Englewood, New Jersey. However, he was not arrested but was cited for the alleged event and given a court date.
Bustamante and Fabolous are parents to three children
Bustamante and his boyfriend Fabolous have two sons & one daughter. Their eldest son, Johan Jackson, was born in 2008. Similarly, their second son Jonas Jackson was born in 2015. 
Their only daughter, Journey Isabella, was born in 2020. Bustamante also has a daughter named Taina Williams from her former relationship. She was just 19 years of age when she gave birth to Taina.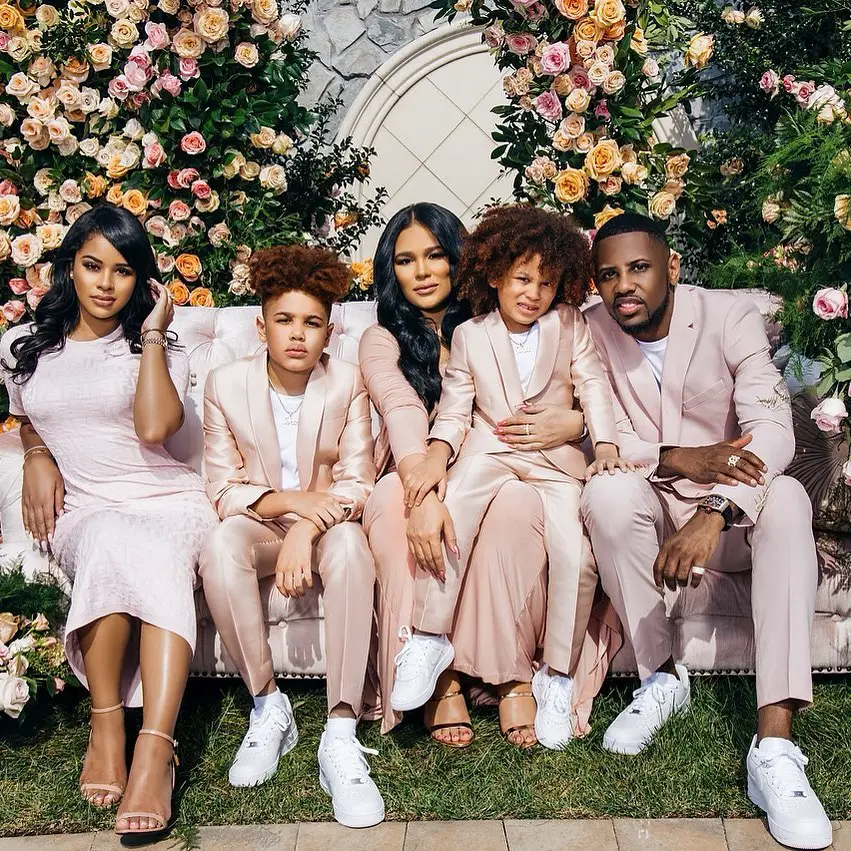 Are Bustamante and Fabolous Married?
Bustamante has been dating Fabolous on and off for almost two decades. They first met in 2002 at an event where she claims the rapper recognized her from across the room. However, they haven't tied the knot yet and are not husband and wife.
There have also been several rumors regarding their breakup, but they have remained silent regarding the news.