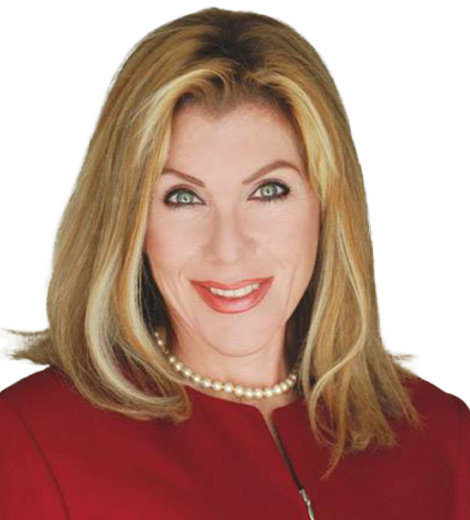 Quick Wiki
Full Name

Debbie Shreve

Nationality

American

Birthplace

California, USA

Birth Date

Jun 05, 1957

Age

64 Years, 7 Months

Occupation

Real Estate Agent, Actress
Former Actress, Real Estate Consultant, Ex-wife of Actor Danny Trejo
Debbie Shreve | Biography
Debbie debuted in acting with the 2005 sports comedy film 'Tennis, Anyone…?' playing an assistant to one of the characters, Hector (played by her then-husband Danny)
Debbie Shreve and Danny Trejo dated for several years and welcomed their two children before they tied their knot in 1997. They co-worked in films Vengeance, High Hopes, and Tennis, Anyone…? They ended their relationship in 2009, citing irreconcilable differences.
---
Debbie Shreve Trejo is a realtor and former actress. She is also recognized as the ex-wife of Hollywood actor Danny Trejo.
Who is Debbie Shreve?
Debbie Shreve was born on 5 June 1957 in California, USA.
A graduate of Los Angeles Valley College, Debbie is a real estate consultant working for the real estate agency RE/MAX Olson & Associates for more than two decades.
She is also known as the ex-wife of actor Danny Trejo with whom she appeared in films such as Tennis, Anyone…? (2005), High Hopes (2006), and Vengeance (2006). Debbie and Danny were married from 1997 to 2009.
Acting Career
Debbie made her acting debut in 2005, appearing in the sports comedy film Tennis, Anyone…? She played the role of an assistant to one of the characters, Hector (played by her then-husband Danny).
In 2006, Debbie appeared as a casting director in the crime comedy film High Hopes. The same year, she portrayed the role of Nurse Debbie in the action/crime drama film Vengeance. 
Career As a Real Estate Agent
Aside from her acting career, Debbie has a successful career in the real estate business. She has been working as a real estate consultant with RE/MAX Olson & Associates, Inc. for more than 25 years. Debby has a long-term track record of selling residential homes and leasing. 
According to Debbie, she is "dedicated to helping her clients find the home of their dreams." She noted that she works hard to make her clients' real estate experience memorable, enjoyable besides serving them with her top listings, global network, extraordinary marketing strategies, and the use of cutting-edge technology. 
Debbie has received multiple RE/MAX 100% Club and Platinum Club Sales Awards for her outstanding work as a real estate agent. She also received RE/Max Executive Sales Awards in 2008, 2009, and 2010. She was inducted into the 'RE/MAX Hall of Fame' and awarded the 'RE/MAX Lifetime Achievement Award.'
K9 Compassion Foundation
Debbie and her then-husband Danny founded an animal rights foundation called K9 Compassion Foundation in Northridge, California. K9 Compassion Foundation aims to make a "difference in the lives of animals by educating young people about the importance of spay/neuter and by fundraising for other lifesaving programs."
Relationship with Danny Trejo
Debbie and Danny dated for several years and welcomed their two children before they tied their knot in 1997. They co-worked in films Vengeance, High Hopes, and Tennis, Anyone…? However, the couple ended their relationship in 2009, citing irreconcilable differences.
Ex-Husband Danny Trejo
Danny was born in Echo Park, Los Angeles, California, on 16 May 1944. He was a child drug addict and had a criminal past. He was just 12 years old when he was jailed for the first time for hitting another child with a rock. Danny continued committing crimes and went to jail again at age 18 for stabbing a sailor with a broken bottle. In his 20s, he was sentenced to 10 years at San Quentin State Prison for armed robbery and drug offenses. While serving a jail sentence at San Quentin, he won the lightweight and welterweight boxing titles. He also completed the rehabilitation program, which reformed his life. Danny then worked as a drug counselor for 15 years after being released from prison.
Because of his boxing skills, he was offered $320 per day to train the actors for a boxing match. While training actor Eric Roberts, director Andrey Konchalovskiy offered him a role to play Roberts' opponent in Runaway Train (1985). He then went on to appear in numerous films, mostly negative roles. He has appeared in hundreds of films. Some of his notable films include Desperado (1995), Heat (1995), From Dusk Till Dawn (1996), Con Air (1997), Once Upon A Time In Mexico (2003), Machete (2010), and Machete Kills (2013). He also appeared in the Spy Kids films and the Bad Ass trilogy. 
Danny also appeared in recurring roles in multiple television series including, The Young and the Restless, King of the Hill, Sons of Anarchy, Saint George, and From Dusk Till Dawn. He had also guest-starred in several other television series. 
Danny is still active in acting roles. He has multiple completed and ongoing projects.
Children
Debbie and Danny together have two children - son Gilbert and daughter Danielle.
Debbie gave birth to Gilbert on 8 March 1988. He later became an actor and director. Gilbert wrote, directed, produced, and starred in the 2020 film From A Son alongside his father, Danny. 
Danielle was born on 14 June 1990. She also appeared in a couple of films.