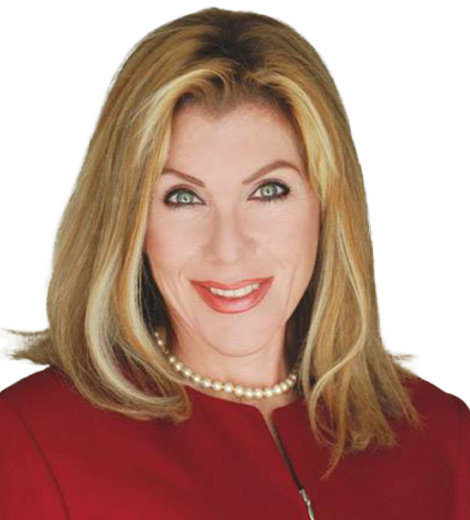 Quick Wiki
Full Name

Debbie Shreve

Nationality

American

Birthplace

California, USA

Birth Date

Jun 05, 1957

Age

66 Years, 3 Months

Occupation

Real Estate Agent, Former Actress

Ethnicity

White

Zodiac Sign

Gemini

Religious Affiliation

Christianity

Wedding Date

12-12-1997

Height

5 Feet 6 Inches

Net Worth

Undisclosed

Ex-Spouse

Danny Trejo

Children

Gilbert Trejo, Danielle Trejo
Former Actress, Real Estate Consultant, Ex-wife of Actor Danny Trejo
Debbie Shreve | Biography
Debbie debuted in acting with the 2005 sports comedy film 'Tennis, Anyone…?' playing an assistant to one of the characters, Hector (played by her then-husband Danny)
Debbie Shreve and Danny Trejo dated for several years and welcomed their two children before they tied their knot in 1997. They co-worked in films Vengeance, High Hopes, and Tennis, Anyone…? They ended their relationship in 2009, citing irreconcilable differences.
---
Debbie Shreve Trejo is a realtor and former actress. She is also recognized as the ex-wife of Hollywood actor Danny Trejo.
Short Bio
Debbie Shreve was born on 5 June 1957 in California, USA. She holds an American nationality and is of a white ethnic group.
A graduate of Los Angeles Valley College, Debbie is a real estate consultant working for the real estate agency RE/MAX Olson & Associates for more than two decades. 
She is also known as the ex-wife of actor Danny Trejo with whom she appeared in films such as Tennis, Anyone…? (2005), High Hopes (2006), and Vengeance (2006). Debbie and Danny were married from 1997 to 2009. She also co-founded an animal rights foundation with Danny.
After her divorce from Danny, Debbie focused on her career in the real estate industry. She is now known for being one of the top celebrity realtors and consultants. She often sells properties that are listed at values of above $1 million.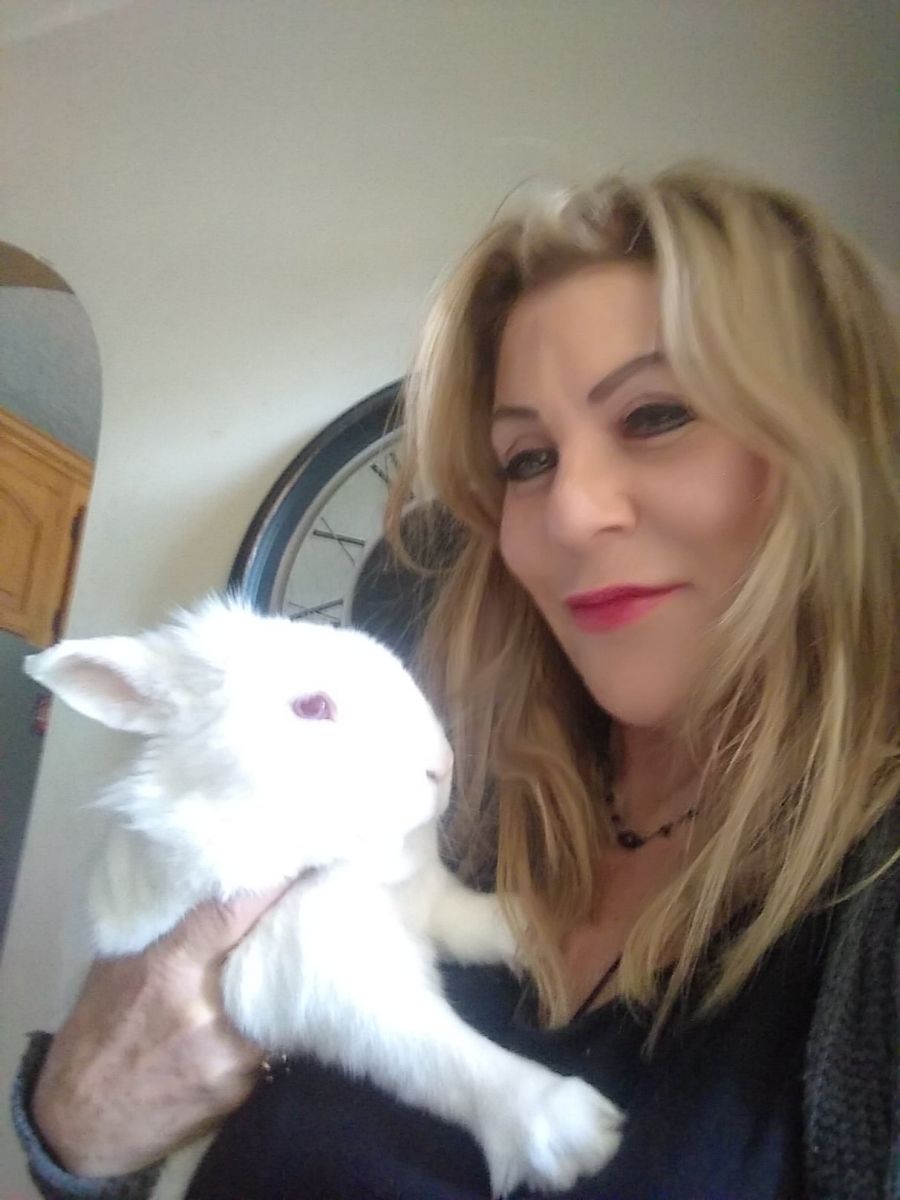 She Had A Brief Stint As An Actress
Debbie made her acting debut in 2005, appearing in the sports comedy film Tennis, Anyone…? She played the role of an assistant to one of the characters, Hector (played by her then-husband Danny).
In 2006, Debbie appeared as a casting director in the crime comedy film High Hopes, directed by Joe Eckardt. The same year, she portrayed the role of Nurse Debbie in the action/crime drama film Vengeance. 
She Has A Successful Career As A Real Estate Agent
Aside from her acting career, Debbie has a successful career in the real estate business. She has been working as a real estate consultant with RE/MAX Olson & Associates, Inc. for more than 25 years. Debby has a long-term track record of selling residential homes and leasing. 
According to Debbie, she is "dedicated to helping her clients find the home of their dreams." 
"Whether you are buying or selling a home or just curious about the local market, I would love to offer my support and services. I know the local community — both as an agent and a neighbor — and can help guide you through the nuances of our local market," she wrote in her bio on the official website of RE/MAX.
She further noted that she works hard to make her clients' real estate experience memorable and enjoyable besides serving them with her top listings, global network, extraordinary marketing strategies, and the use of cutting-edge technology. 
Debbie has received multiple RE/MAX 100% Club and Platinum Club Sales Awards for her outstanding work as a real estate agent. She also received RE/Max Executive Sales Awards in 2008, 2009, and 2010. In addition, she was inducted into the 'RE/MAX Hall of Fame' and awarded the 'RE/MAX Lifetime Achievement Award.'
She Is A Co-founder Of The K9 Compassion Foundation
Debbie and her then-husband Danny founded an animal rights foundation called K9 Compassion Foundation in Northridge, California. K9 Compassion Foundation aims to make a "difference in the lives of animals by educating young people about the importance of spay/neuter and by fundraising for other lifesaving programs."
She Is A Former Wife Of Danny Trejo
The former actress was married to the Mexican-American Hollywood actor Danny Trejo for over a decade. 
They first met in Los Angeles when they were both young in their careers. Shortly after they met, the duo became closer and fell in love with each other.
Debbie and Danny dated for several years and welcomed their two children before they tied their knot on 12 December 1997 in an intimate ceremony amidst family and close friends. After the marriage, the couple co-worked in films Vengeance, High Hopes, and Tennis, Anyone…? 
The couple was once one of the most loved couples in the entertainment industry and happily married in real life. However, both Debbie and Danny eventually started experiencing problems in their married life, and they decided to split when their relationship did not work out. They ultimately ended their relationship.
The couple made a headline in 2009 when Danny filed for a divorce from his wife of 11 years in June 2009, citing irreconcilable differences. However, many fans speculated that their marriage might have ended because of Danny's extramarital affairs or personality, which he had called "broken."
Soon after filing for divorce, Debbie and Danny legally parted ways. After their divorce, neither of them remarried.
Also Read: Angelica Zachary - Movies, Daughter, & Bio
Her Ex-husband Danny Trejo Is A Famous Actor
Danny was born in Echo Park, Los Angeles, California, on 16 May 1944, to Alice Rivera and Dan Trejo. 
Danny was a child drug addict and had a criminal past. He was just 12 years old when he was jailed for the first time for hitting another child with a rock. He continued committing crimes and went to jail again at age 18 for stabbing a sailor with a broken bottle. 
In his 20s, Danny was sentenced to 10 years at San Quentin State Prison for armed robbery and drug offenses. While serving a jail sentence at San Quentin, he became a champion boxer. He won the lightweight and welterweight boxing titles. He also attended and completed a 12-step rehabilitation program and eventually became sober. He attributes the rehabilitation program to his progress in overcoming drug addiction and reforming his life. 
Danny was paroled on 23 August 1969. After being released from prison, he became a drug counselor and dedicated his life to helping others. He worked as a drug counselor at his local intervention clinic for 15 years.
One night in 1985, Danny received a call from one of the teen drug addicts he had been working with and requested to assist him in dealing with cocaine problems at his work. The teenager was working on a movie set of Runaway Train. Danny walked to the movie set in Los Angeles' warehouse district. The movie's screenwriter Edward Bunker, who had seen him boxing in San Quentin, recognized him on the set. Bunker, who had seen Danny's boxing skills, subsequently hired him to train the young star, Eric Roberts. Danny was paid $320 per day as Robert's boxing trainer.
While training actor Roberts, director Andrey Konchalovskiy offered him a role to play Roberts' opponent in Runaway Train (1985). After Runaway Train, Danny appeared in numerous films, mostly negative, villainous, and hyper-masculine roles. 
He has appeared in hundreds of films. Some of his notable films include Desperado (1995), Heat (1995), From Dusk Till Dawn (1996), Con Air (1997), Once Upon A Time In Mexico (2003), Grindhouse (2007), Valley of Angels (2008), Machete (2010), Machete Kills (2013), Dead In Tombstone (2013), and Muppets Most Wanted (2014). He also appeared in the Spy Kids film series (2001, 2002, 2003, 2011) and the Bad Ass trilogy (2012, 2014, 2015).
Danny also appeared in recurring roles in multiple television series, including The Young and the Restless, King of the Hill, Sons of Anarchy, Saint George, and From Dusk Till Dawn. Additionally, he guest-starred in several other television series like Breaking Bad and Modern Family.
Furthermore, Danny is a voice actor. He has provided his voice to many movies, television series, and video games.
Danny is still active in acting roles. In 2022, he appeared in movies and television series like Vampfather, The Legend of La Llorona, The Book of Boba Fett, PBC, A Tale of Two Guns, and Better Things.
He has many completed and ongoing projects, including Overtown, THE PREY: Legend of Karnoctus, Minions: The Rise of Gru, From a Son, Smile or Hug, Alone Today, Heartland Cartel, and Cross 4.
Apart from being a successful actor, Danny is an established restaurateur. He founded a Mexican restaurant named Trejo's Tacos in 2016 in Los Angeles, California. Later, he opened Trejo's Cantina and Trejo's Coffee and Donuts.
Furthermore, Danny has authored a couple of books, such as 'Trejo's Tacos: Recipes and Stories from L.A.: A Cookbook' (2020) and 'Trejo: My Life of Crime, Redemption, and Hollywood' (2021).
She Has Two Children With Danny Trejo
Debbie and Danny together have two children - son Gilbert and daughter Danielle.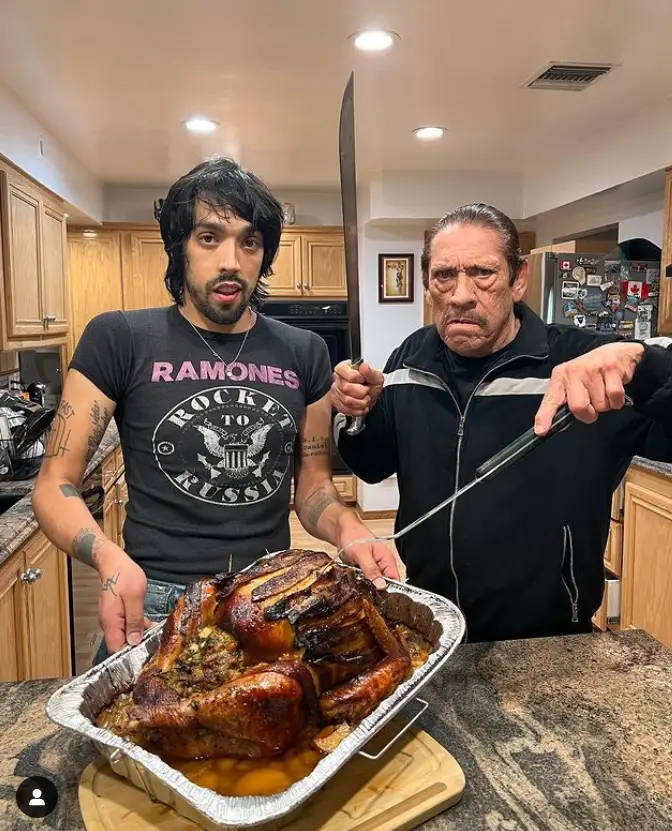 Debbie gave birth to Gilbert on 8 March 1988. He later became an actor and director. Gilbert wrote, directed, produced, and starred in the drama film From A Son alongside his father, Danny. The film is currently in post-production and is expected to be released in October 2022. He also wrote and produced the 2019 thriller film Black Licorice, starring his father.
Danielle was born on 14 June 1990. She also appeared in a couple of films, such as Strike One (2014) and 1st Strike (2016).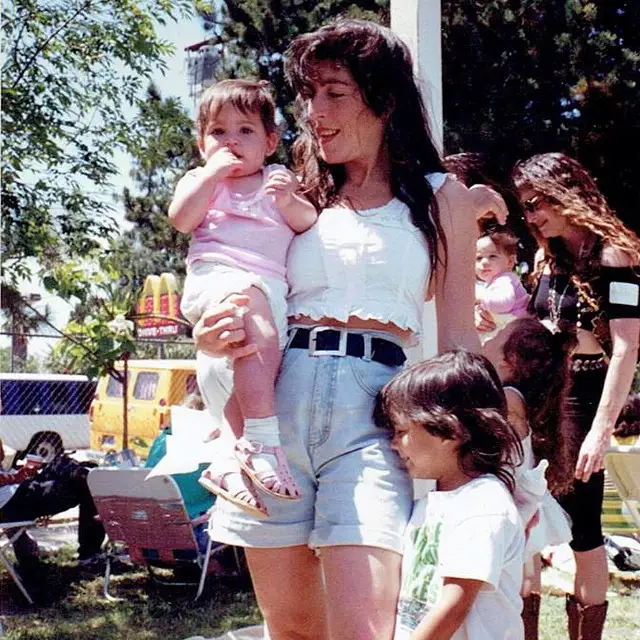 Apart from Gilbert and Danielle, Debbie is also the step-mother of Danny's three other children — Esmeralda, Danny Boy, and Jose — from his various relationships.
Her Ex-husband Has Tattooed Her Name
Danny, who stands at 5 feet 5 inches, has multiple tattoos on his muscular body, including a signature tattoo on his chest, which he inked in prison. 
Danny has a tattoo of a woman wearing a Sombrero, covering most of the part of his torso from his chest. He also inked the names of Debbie and their daughter Danielle. Additionally, he inked a peacock, hummingbird, rose, and a Catholic cross.