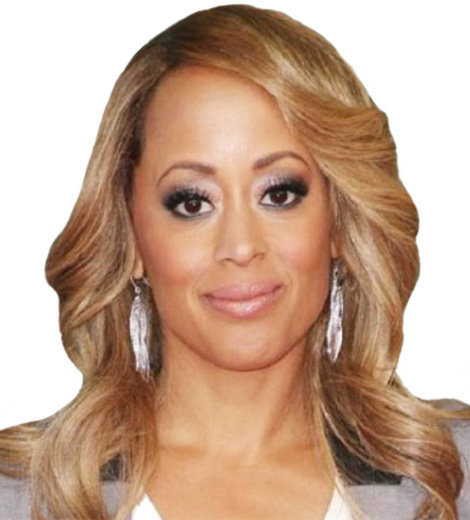 Quick Wiki
Full Name

Angelica Zachary

Birth Date

Feb 26, 1972

Age

51 Years, 7 Months

Ethnicity

African-American

Nationality

American

Birthplace

New York City, USA

Zodiac Sign

Pisces

Occupation

Former Model

Parents

Not Disclosed

Husband

Marlon Wayans (Partner)

Children

2 (Daughter Amai Wayans and Son Shawn Wayans)
Former Partner of Actor Marlon Wayans
Angelica Zachary | Biography 2021
Former Model
Later in the August 2021 interview with the Essence Magazine, Wayans revealed that he never got married. Instead, he said that his relationship with Zachary was partnership and friendship only. He further added that he liked the way friendship works compared to marriage. 
---
Angelica Zachary is the ex-wife of infamous comedian and actor Marlon Wayans. 
Who is Angelica Zachary?
Angelica Zachary was born on 26 February 1972 in New York City, United States. She was raised in New York; therefore, she is an American citizen and belongs to the Afro-American ethnicity. 
Although she has not disclosed much information on her background and education, she came to the spotlight in 2005. She was then known as the girlfriend of American actor, comedian, screenwriter, and film producer Marlon Wayans. 
Wayns is known for his portrayal in movies such as I'm Gonna Git You Sucka, A Haunted Rocks, and On the Rocks. Subsequently, after dating for a couple of years, they were said to have married and divorced in 2013. 
According to multiple accounts, they settled on separating after Wayans was spotted kissing another woman on a yacht. However, they kept a cordial relationship after separation to prevent the harmful effect of their divorce on their children- daughter Amai and son Shawn.
Relationship with Marlon Wayans
Zachary and Wayans met each other in the early 1990s. After dating for several years, Zachary gave birth to their first child, Amai Zachary Wayans, on 24 May 2000. Their second child, Shawn Howell Wayans, was born on 3 February 2002. 
Three years later, they were said to have married in 2005. But the pair parted away in 2013 after two decades of relationship and eight years of said marriage.
Later in the August 2021 interview with the Essence Magazine, Wayans revealed that he never got married. Instead, he said that his relationship with Zachary was partnership and friendship only. He further added that he liked the way friendship works compared to marriage. 
"I like things to bend and not break, and I feel like when you get married, you have to get divorced in order to either be separated or together," Wayans shared. "I like friendships because you just learn each other and you just grow and you just get better."
While he reasoned that throughout his mother's existence, he wanted her to be the number one girl in his life. So, he never walked down the aisle with any other woman. 
Further explaining, Wayns told the magazine, "I never got married because I knew my mom needed me. Women sometimes want to battle for your attention, they want to battle for your love, they want to be the one. Me and my mama share the same birthday. I'm not trying to hear you." 
Cheating on Angelica Zachary
On 4 March 2013, Wayans cheated Zachary with a brunette mystery woman, with whom he was spotted sharing a steamy kiss on a massive yacht in the tropical waters of the French West Indies. Subsequently, their marriage collapsed, and they divorced in the same year.
Also Read About - Daniel Giersch - Ex-wife, Bio & Legal Battle
Separation and co-parenting
Wayans and Zachary have kept a cordial relationship even after their separation. They worked out to shared healthy co-parenting and continued to be good friends. 
In August 2017, Wayans said that he was close to his ex-wife even after their split. He also revealed that they were great at co-parenting. 
Relating to his progressive parenting style, Wayans said, "I stopped being their dad a long time ago. I was like, 'We're going to be friends. As a dad I don't want to be all possessive like, 'Who you talking to? I want to meet 'em!' I don't want to be sitting there shining bullets. No, I'm going to be your friend."
Further explaining his cordial relationship with the mother of his children, he added, "At the end of the day, the person that you had those children with, you love and love dearly. And I always will," Wayans said. "I'll always have nothing but love and respect for that woman. I think of her as my family. We go to dinner, we go to the movies, we hang out, we laugh."
In 2020, Wayans poured his heart out for Zachary on her birthday with a long message on an Instagram post. He described Zachary as a "beautiful, classy, loving, loyal, considerate, respectful, grateful, opinionated, strong, spiritual, wise, kind soul." 
"Thank u for your unconditional love and acceptance people say 'i love u' BUT you show up and execute the ACTION of loving me. You don't just love me when I'm hot but you love me when i hurt. You love me when I'm down and you quietly rally me back on my feet. i thank you for that. Thank you for my two beautiful exceptional children," he wrote. "Thank u for learning to love me outside of a box. You know my heart and you always protect that. It's crazy how love takes different shapes but at the end of the day it's still LOVE. The more life challenges us the more i see the truth in your actions the more i respect trust and love u. I know i haven't been easy but thank u for loving me anyway., love you for life. Happy bday... Always Skitty lil black boy."
On 11 May 2020, Wayans wished Zachary a Happy Mother's Day on his Instagram post. He wrote:
"Happy Mother's Day to my baby... you have been wonderful, loyal, loving, compassionate, empathetic, courageous, humble, strong, responsible, sweet, intelligent, God-fearing, beautiful inside and out. And you managed to pour all of that into our children. How can i not honor you on this day and everyday. Shit after reading all that you are all i can think is 'boy you really fucked that up Marlon'! this love is beyond the flesh... we're in the blood. Love you for life... this one and all the ones after. Fellas i don't care what she did, how you may hurt, why y'all broke up... it don't matter. Be grateful or the gift of life she gave you. Honor that woman today... and everyday. She's always your family."
"Have you ever loved somebody 25 years plus? Through ups and downs, smiles and tears, joy and pain... love remains. What an incredible woman you are and I will always celebrate the day I met you. Thank you for loving me. you're an amazing mommy and a great friend. There'll never be a day I don't love you," he wrote on the occasion of 25 years of them knowing each other in 2018. 
In addition, Wayans' 2017 to 2018 Netflix show Marlons was loosely based on his relationship with Zachery and their children. 
Marlon Wayans and Essence Atkins
In 2017 series Marlon, created and starred by Wayans, began airing on NBC Network. The show starred Essence Atkins in the role of his ex-wife named, Ashley Wayans, followed by Notlim Taylor and Amir O'Neil as his two children Marley-Zack Wayans respectively. 
Marlon got renewed for another season in 2017 itself, after which the second season aired in 2018. However, the show got canceled at the end of 2018. Nevertheless, the same year Netflix acquired the rights, it began airing as a Netflix original. 
The costars Wayans and Atkins were said to have shown great chemistry at the show. And in 2022, they were speculated to be in a relationship. 
In February 2022, Wayans wished Atkins a personal and heartfelt on the occasion of her birthday. He posted a picture with her on Instagram and captioned it, "Happy birthday to one of the best humans God's ever created. You're sweet, kind, humble, beautiful inside and out and you fucking CARE. You make me want to be better. You're an excellent soul. A compassionate, sensitive romantic. A damn good mommy. A great friend. And a class act. Nobody's good enough. You're gonna have to elope with an angel. I love you woman. My ginger rogers, my Audrey meadows, the Ricky to my lucy. Thank you for being you. To the moon and back."
Wayans and Zachary's Daughter Came Out as Lesbian 
Their first child, daughter Amai came out as a lesbian during pride month in 2019. Wayans announced the news on his Instagram through a post and while wishing her happy birthday. 
Wayans wrote, "Happy pride .. to my pride and joy. I wouldn't change one effing thing about you. Love you to the moon around the sun through the galaxies and back again." He added, "Happy birthday to my pride, my heart, my love, my soul, my mini-me, my inspiration, my moral compass, my sweet loving, romantic, kind-hearted, intelligent, talented, soulful, conscious, angelic, beautiful daughter."
Later in an interview, Wayans shared that she revealed that she liked girls when she was only 14 years old. He narrated, "She told me when she was 14. She said, 'Dad, I kissed a girl and I think I liked it.' And I said, 'Really, b*tch? You gon' break the news to me in the form of a Katy Perry song? Why Katy Perry, though? Pick an artist I like! Does Aretha Franklin have anything? Does Beyonce have anything you can come out the closet to?"
Wayans also added he loved and accepted his daughter irrespective of her sexuality. He explained that being a parent meant loving his children and not judging them as the world does. "But I don't judge my kids. I love them! It teaches you unconditional love. I think kids need the embrace of parents so they don't feel like they're alone and they're being judged. And I think it's my job to love my kid," he added. "Now everybody's like, 'Well, the bible say!' We don't know- the bible say don't have premarital sex, so if you gon be in hell, everybody gon' be in there together!"