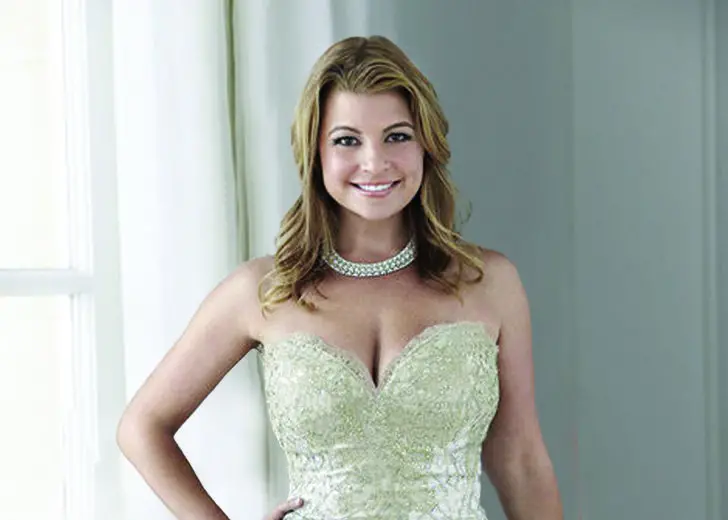 Quick Wiki
Full Name

Dana Wilkey

Birth Date

Mar 01, 1975

Age

48 Years, 6 Months

Nationality

American

Birthplace

USA

Zodiac Sign

Pisces

Occupation

Reality TV Star, Event producer

University

University of Southern California

Education

Graduated

Net Worth

$6 million

Children

One

Son

John Cayden Flynn
Cast of 'The Real Housewives of Beverly Hills'
Dana Wilkey | Biography
Owner of an ad agency and an application development firm
Dana Wilkey is an American reality star known for her brief but eventful appearance on the television series 'The Real Housewives of Beverly Hills.' 
---
Who is Dana Wilkey?
Dana began her career as the owner of an ad agency and an application development firm. She created the Warner Brothers International television LA Screening portal and many other entertainment-related services. 
She is also an event producer, and her events are themed to be exclusive. For example, she threw independent film premieres, celebrity oscar after-party, and other extravagant parties. 
Her hectic and celebrity-filled lives have been featured in two reality show pilots of Life of the Party. On the pilot, a camera follows her as she organizes events and other rich events in London. 
Besides that, from 2010 to 2013, she appeared as a friend of Taylor Amstrong in the Bravo reality series The Real Housewives of Beverly Hills. During her presence, she made an elemental comment regarding her '$25,000 gold sunglasses.' It became an iconic scene of the show, gaining her television fame. 
Getting Cheated by to-be Husband
While appearing on the show, Wilkey was engaged to businessman John Flynn. The couple was together for over six years, and she was also pregnant with his child. 
But in 2012, she informed the E! News that they were no longer together and disclosed that they would co-parent their son.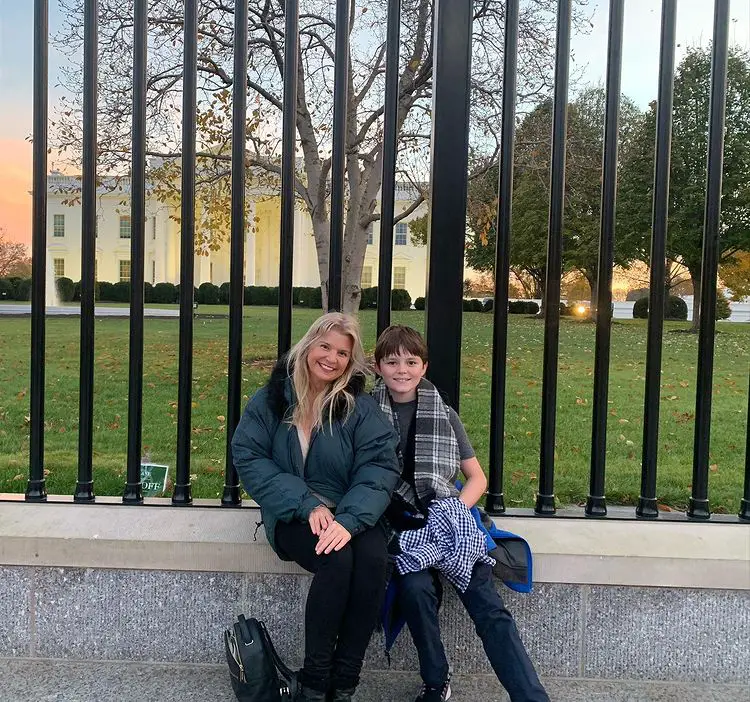 Later in 2021, in an interview, Wilkey revealed that Flynn was cheating on her throughout their relationship. In addition, he had an affair with another girl while she was eight months pregnant and got engaged to her as well. 
"I was engaged to him at the time, and the way I found out was that the girl called me and said 'I want you to know that we're engaged.' So my life changed really quickly, and I had to recover … it's like a book, what I went through," she shared, as reported by Screenrant Magazine. 
After that, she moved to Miami, Florida, with her son to live with her parents. Later Daily Mail reported that she had been in a romantic relationship with Irish businessman Philip Marley since 2012. But she has not given any confirmation on her personal life. 
How much is Dana Wilkey's net worth?
According to celebrity net worth, Wilkey has an accumulated $6 million as of 2022. 
Wilkey was convicted for misprision of a felony
In 2014, Wilkey was arrested by California federal grand jury on the accounts of conspiracy to commit wire fraud, wire fraud and aiding and abetting, and [making] false statements to government agents.
According to the Daily Mail, Wilkey, with a partner, entered her Adwill Agency and a healthcare company into an illegal contractual relationship. The contract forged false employee records, which benefitted Wilkey and other participants half a million dollars worth of profit within six years. 
Wilkey was released on a $250,000 bond, and she pled guilty before a Miami judge. She was held accountable for one count of misprision of a felony when someone knows a felony has been committed but fails to notify the police.
Later on her Twitter, she updated her followers, saying that she settled the legal fees. And she did not go to prison for pleading guilty.