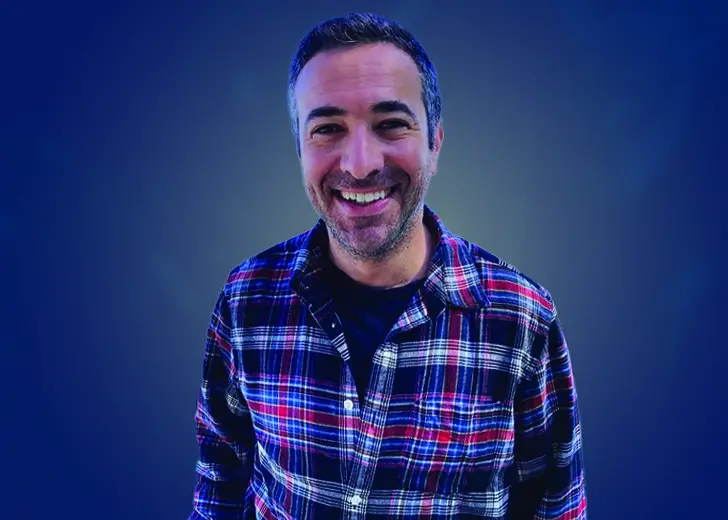 Quick Wiki
Full Name

Ari Melber

Birth Date

Mar 31, 1980

Age

43 Years, 6 Months

Ethnicity

Jewish-American

Nationality

American

Birthplace

Seattle, Washington, USA

Orignally

Israeli Roots

Zodiac Sign

Aries

Occupation

Show Host, Journalist & Legal Correspondent

Mother

Barbara D. Melber

Father

Daniel M. Melber

Brother

Jay Melber

Mother's Occupation

Retired Sociologist

Father's Occupation

Retired Neurologist

University

Cornell Law School

Education

J.D. degree (2009)

Relationship Status

Divorced

Ex-Spouse

Drew Grant
Chief Legal Correspondent of MSNBC
Ari Melber | Biography
Former Attorney
Ari Melber is a show host and television personality known for his show on MSNBC, 'The Beat with Ari Melber.' 
---
Who is Ari Melber? 
Ari Melber was born on 31 March 1980 in Seattle, Washington. His parents, Barbara D. Melber and Daniel M. Melber, come from Jewish ethnicity. His father was a neurologist, and his mother was a sociologist. Both have retired from their profession. 
Melber holds Israeli roots and his grandparents were the Holocaust survivors who moved to America. After which, his parents wanted him to grow up in an American environment to understand his minority roots. 
Melber initially wanted to become a lawyer. After graduating with a B.A. Degree in Political Science from the University of Michigan, he joined Cornell Law School. He attained his J.D. degree in 2009 and briefly worked as an attorney. 
Eventually, he joined the journalism world and began co-hosting shows on networking channels. He also provides legal analysis on political issues, while he is also the Chief Legal Correspondent for MSNBC and Legal Analyst for NBC. 
He was hosting the MSNBC show The Point in 2017 when he was appointed to replace Greta Van Susteren. That appointment led to the launch of his show, The Beat with Ari Melber. 
His Show 'The Beat with Ari Melber' 
Melber replaced Susteren because of his high viewer rating and qualifying background to host a mainstream show. He joined The Point in 2016, and by 2017 he was successful in increasing the viewer's rating by 124%. 
Along with his legal background, he had also worked in presidential campaigns. For example, he was in 2004 John Kerry's Presidential Campaign. 
Subsequently, he landed The Beat With Ari Melber, where he created discussions and commentary analyses on ongoing political and judicial issues. In that process, he has interviewed esteemed judicial and political personalities, including Attorney General Eric Holder, Supreme Court Justice Stephen Breyer, Judge Richard Posner, Solicitor General Don Verrilli, and Senators Ted Cruz and Rand Paul, Sheriff Joe Arpaio, among others.
Also Read About - Jason Johnson - MSNBC, Podcast, Twitter, Career
Wife and His Current Relationship 
Melber was previously married to a journalist and magazine editor Drew Grant. They finalized their divorced in 2017. 
Grant is currently working in the position of Senior Editor at the tech news site located in Los Angeles, called dot. LA. She is also an accomplished journalist like Melber. She graduated from Oberlin College with a Bachelor's Degree in English Language and Literature in 2006.
Grant has also worked for magazines, including The New York Times, Maxim, Cosmopolitan, Forbes, Huffington Post, Grit Daily News, Ranker, AV Club, Decider, Blackbook, and Collider, among others. 
Furthermore, after Grant, Melber, reportedly by Abtc Magazine, has been in a romantic relationship with actress Alexandra Daddario.
Melber Brothers
Melber is a huge supporter of his brother Jay Melber. He co-authored 'Everything You Need To Know About Art Work' with specialist Heather Darcy Bhandari.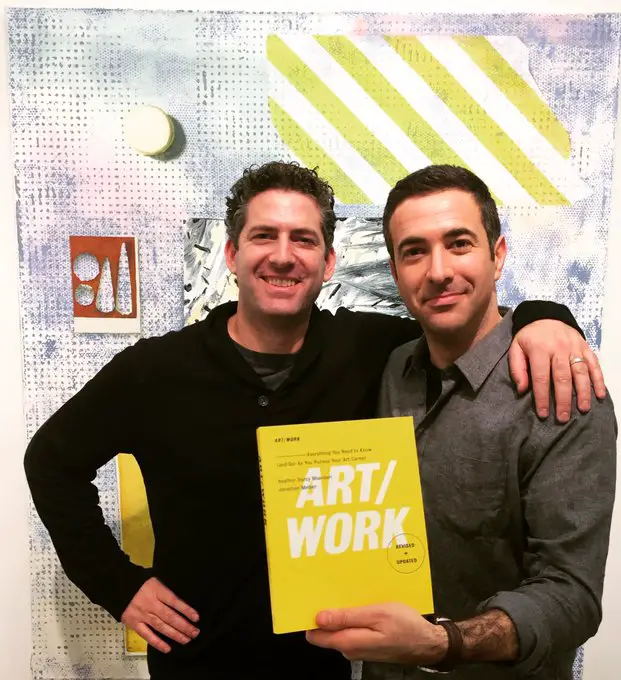 Ari Melber's Networth 
According to Celebrity Net Worth, Melber holds an accumulated wealth of $4 million. Besides his MSNBC show, Melber also occasionally provides articles and legal counseling. Hence he has a wide range of journalism and legal portfolio, contributing to his net worth.