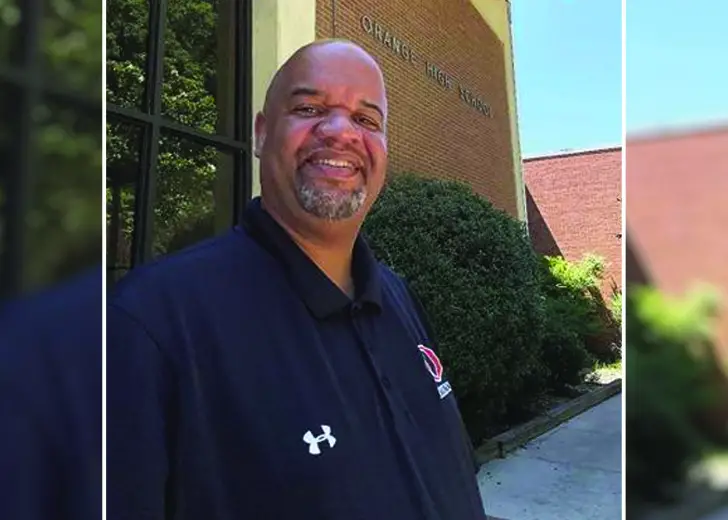 Quick Wiki
Full Name

Jason Johnson

Ethnicity

African-American

Nationality

American

Occupation

Professor of Political Science at Morgan State University

First Job

Labor Representative

University

University of North Carolina

Education

Ph.D. in Political Science

Net Worth

Undisclosed
Professor at Morgan State University
Jason Johnson | Biography
Professor, Political Scientist, and Political Analyst
Jason Johnson is an African-American political scientist, political commentator, and professor. He is currently associated with Morgan State University as a professor of Communication and Journalism.
---
Jason Johnson is a renowned political commentator and analyst for MSNBC and CNN.
Who is Jason Johnson?
Jason Johnson is an African-American political scientist, political commentator, and professor. He is currently associated with Morgan State University as a professor of Communication and Journalism. Moreover, he has primarily gained recognition as the writer of the book Political Consultants and Campaigns: One Day to Sell.
Professor Johnson has not shared personal details like age, early life, and parents in the media. However, as his LinkedIn profile suggests, he has achieved several academic degrees. Johnson first gained his Bachelor of Arts Degree in Government from the University of Virginia in 1997. Two years later, in 1999, he joined the University of North Carolina and completed his M.A. in Political Science in 2002.
During his time at the University of North Carolina, Chapel Hill, Johnson received nominations for Teaching Assistant of the Year for Fall 1999 and Spring 2000. He also received the European Studies Scholar for Summer 1999.
Immediately after completing a Master's level education, Johnson signed into a Ph.D. program at the same university. For his dissertation paper, he submitted his research on 'Consultant Strategies in a Dynamic Changing Environment.' He primarily focused his research on political campaigns, candidate selection and positioning, and negative advertising. He earned his Ph.D. in Political Science in 2008.
Jason Johnson's Career
Johnson has been active in professional political journalism since he was a Bachelor's degree student at the University of Virginia. His first job was as a Labor Representative at Maryland Classified Employees Association from 1996 to 1997.
Immediately after graduation, the South Carolina Democratic Party hired him as their campaign manager in July 1997. At the same time, he also worked at the South Carolina State University as an Intern Director.
Then, from January 1998 to April 1998, Johnson served as the Bill Analyst of Maryland Senate President Mike V. Miller. After that, he worked several minor jobs as a political columnist, election observer, campaign advisor, etc. 
Later, in 2007, Johnson began working as an Assistant Professor of Political Science at Hiram College in Hiram, Ohio. He taught courses like Presidential Rhetoric, Campaigns and Elections, Politics of Journalism, etc., until he departed from the college in 2016. He was also a member of the College's Academic Computing Advisory Committee during his time there.
After leaving Hiram College, Johnson joined Morgan State University as an associate professor of Political Science. He is currently tenured in the university's School of Global Journalism and Communication.
Furthermore, Johnson is also associated with several TV News channels and political magazines. He has been the weekly political columnist of Real Times Media since 2009 and political editor at The Source Magazine since 2010. He has been tenured as the On-Air Analyst and HLN Contributor for CNN for more than 12 years now. In addition, he has been serving as a political contributor on MSNBC from 2017 to the present.
Jason Johnson Was Temporarily Fired From MSNBC
Professor Johnson initially joined MSNBC as an on-air guest in 2012. The channel then appointed him as their paid political contributor for the Greater New York City Area in 2017. As of now, he also guest hosts the show Deadline White House on MSNBC.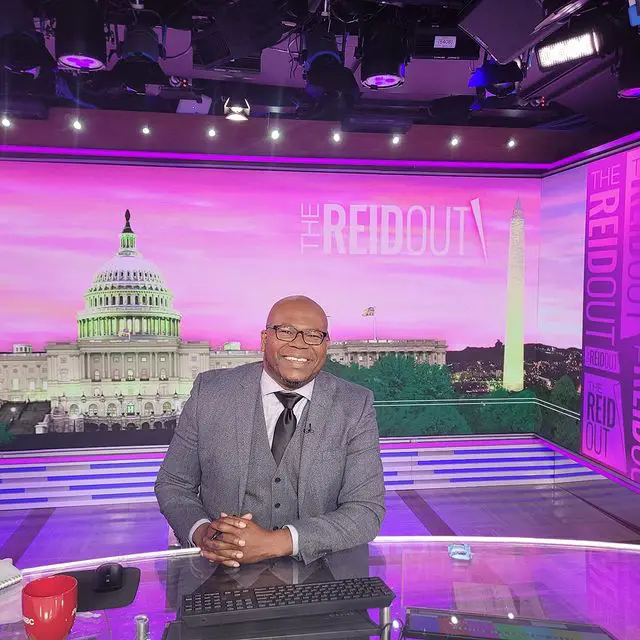 In February 2020, Johnson made a controversial statement while appearing as a guest on the podcast, Karen Hunter Show on Sirius FM. He commented about Black Women working as staff members on Ohio State Senator Bernie Sanders' Campaign and referred to them as 'Coming From Island of Misfit Black Girls.'
Johnson quickly went viral all over the media and internet for his misogynist statement. Moreover, people started tweets with the hashtag #FireJasonJohnson.
A day after his controversial comment, Johnson took to his Twitter handle and apologized publicly for his misdemeanor. He tweeted,
"Earlier this week in a conversation about the Sanders campaign and the behavior of his staff and supporters I referred to his campaign spokesperson as coming from the Island of Misfit Black Girls. It was a harmful and unnecessary comment and I apologize."
MSNBC acted swiftly on the escalating controversy and temporarily banned Johnson from the cable network. However, after about four months, the channel again invited him back to continue his job as a paid political contributor.