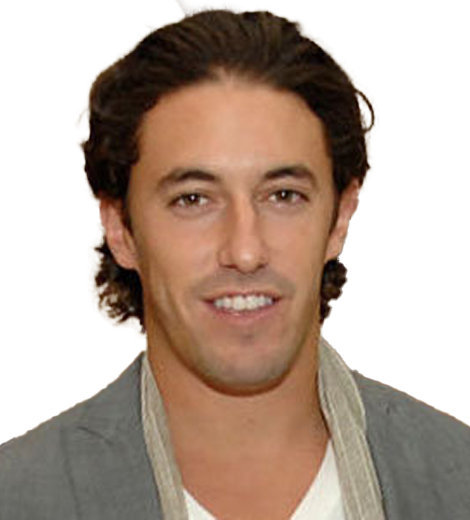 Quick Wiki
Full Name

Andrew Joblon

Occupation

Entrepreneur, Real Estate Executive

Nationality

American

Birth Date

Feb 20, 1983

Age

38 Years, 11 Months
Founder Turnbridge Equities, Husband of Australian Actress Claire Holt
Andrew Joblon | Biography
Before Claire Holt, Joblon dated actress Amanda Seyfried, and their relationship lasted just for few months
Andrew Joblon, in 2015, established the vertically integrated real estate investment and development firmTurnbridge Equities. As a founder and managing principal of Turnbridge Equities, Joblon oversees the overall operations, management, origination, structuring, and asset management of all investment activities of the company.
---
Andrew Joblon is the founder of the real estate investment and development firm Turnbridge Equities. He came to prominence following his relationship with 'The Originals' series actress Claire Holt.
Who is Andrew Joblon?
Andrew Joblon is an American real estate executive. He worked in a couple of real estate firms before founding his own real estate investment and development firm, Turnbridge Equities, in 2014. 
He rose to fame after dating Claire Holt, an Australian actress famous for her role as Rebekah Mikaelson in the hit fantasy supernatural drama television series The Originals (2013-2018).
Early Life and Education
Andrew Joblon was born on 20 February 1983 in the United States. He completed high school at Tabor Academy in Marion, Massachusetts. He then graduated with a Bachelor of Business Administration (BBA) in Finance from The George Washington University School of Business in Washington, D.C., in 2006.
Career
In May 2006, Joblon joined a commercial real estate investment services firm, CW Capital. He worked at the firm as a financial analyst till December of the same year. In November 2006, he became senior vice president of a New York City-based real estate firm, Fisher Brothers. During his eight years of tenure at Fisher Brothers, Joblon was involved in the firm's acquisition, financing, and new development activities. He also sourced, structured, capitalized, and strategized the firm's real estate projects in the United States.
Turnbridge Equities
In 2015, Joblon established Turnbridge Equities, a vertically integrated real estate investment, and development firm. As a founder and managing principal of Turnbridge Equities, he oversees the overall operations and management of the company. He also oversees origination, structuring, and asset management of all investment activities of the company. 
Headquartered in New York City, Turnbridge Equities also has offices in Maryland, California, and Texas.
Relationship with Amanda Seyfried
Joblon started dating actress Amanda Seyfried in August 2011, as per the People article published on 15 September 2011. Reportedly, Joblon and Seyfried attended the Eric Trump Foundation's fifth Annual Golf Invitational & Gala at Trump National Golf Club in Westchester, New York, where they were found to have "great chemistry." However, their relationship was short-lived. The duo broke up in early 2012, after dating for only around four months.
Wife Claire Holt
After Seyfried, Joblon began dating Australian actress Claire Holt. Holt was previously married to film producer Matthew Kaplan for about a year. Holt and Kaplan split after Kaplan filed for divorce on 27 April 2017, just one day before their first wedding anniversary, citing irreconcilable differences.
Shortly after that, Holt and Joblon began dating each other. After dating for several months, they engaged in December 2017 and eventually tied the knot on 8 August 2018. 
Holt's Miscarriage
A few months after their engagement, Holt took to Instagram on 5 March 2018 to reveal that she suffered a miscarriage. Holt posted a photo from the hospital bed ahead of the surgery, detailing her loss, emotional toll, and dilation following the miscarriage. 
Nevertheless, Holt also shared the words of appreciation for her husband Joblon on her Instagram post. She wrote, "I could not have survived this without the unconditional love of my partner. Despite his pain, he was my rock and my safety net. I will never know how to thank him."
Later, she told People in April 2020 that even though the miscarriage was the most difficult thing she had ever faced, it contributed to developing a closer relationship with her husband.
Children
A year after a heartbreaking miscarriage, Holt gave birth to their first child, son James Holt Joblon on 28 March 2019. The couple welcomed their second child and a first daughter named Elle on 12 September 2020. Joblon shared on his Instagram post that Elle was born after 27.5 hours of labor. 
Claire Holt's Career
Born on 11 June 1988 in Brisbane, Queensland, Australia, Holt is best known for her recurring role as Rebekah Mikaelson in the hit fantasy supernatural drama television series The Vampire Diaries and its spin-off show, The Originals. She appeared in 38 episodes of The Vampire Diaries from 2011 to 2014 and 37 episodes of The Originals from 2013 to 2018. 
Before landing the breakout role, Holt appeared as Samara Cook in the romantic mystery drama television series Pretty Little Liars in 2011. The same year, she portrayed the role of Chastity Meyer in the comedy television movie Mean Girls 2. Holt had started her acting career in 2006, appearing in the role of Emma Gilbert in the fantasy family drama series H2O: Just Add Water. She appeared in 51 out of 78 episodes of the series from 2006 to 2008. In addition, Holt also appeared in several films such as Blue Like Jazz (2012), 47 Meters Down (2017), The Divorce Party (2019), and Untitled Horror Movie (2021). She will be appearing in the upcoming romantic crime comedy film Painted Beauty, which is in its post-production phase.