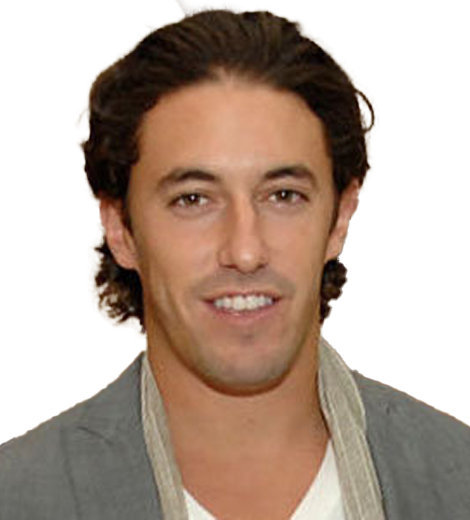 Quick Wiki
Full Name

Andrew Joblon

Occupation

Entrepreneur, Real Estate Executive

Nationality

American

Birth Date

Feb 20, 1983

Age

40 Years, 9 Months

Ethnicity

White

Birthplace

United States

Zodiac Sign

Pisces

High School

Tabor Academy

Education

The George Washington University School of Business

Relationship Status

Married

Wife

Claire Holt

Wedding Date

2018-08-18

Height

Undisclosed

Net Worth

$1 million to $1.5 billion

Ex-Girlfriend

Amanda Seyfried
Founder Turnbridge Equities, Husband of Australian Actress Claire Holt
Andrew Joblon | Biography
Before Claire Holt, Joblon dated actress Amanda Seyfried, and their relationship lasted just for few months
Andrew Joblon, in 2015, established the vertically integrated real estate investment and development firmTurnbridge Equities. As a founder and managing principal of Turnbridge Equities, Joblon oversees the overall operations, management, origination, structuring, and asset management of all investment activities of the company.
---
Andrew Joblon is the founder of the real estate investment and development firm Turnbridge Equities. He came to prominence following his relationship with 'The Originals' series actress Claire Holt.
Short Bio
Andrew Joblon is an American real estate executive. He worked in a couple of real estate firms before founding his own real estate investment and development firm, Turnbridge Equities, in 2014. 
He rose to fame after dating Claire Holt, an Australian actress famous for her role as Rebekah Mikaelson in the hit fantasy supernatural drama television series The Originals (2013-2018).
He Is A BBA Graduate
Andrew Joblon was born on 20 February 1983 in the United States. He completed high school at Tabor Academy in Marion, Massachusetts. He then graduated with a Bachelor of Business Administration (BBA) in Finance from The George Washington University School of Business in Washington, D.C., in 2006.
He Began His Career In Finance In 2006
In May 2006, Joblon joined a commercial real estate investment services firm, CW Capital. He worked at the firm as a financial analyst till December of the same year. Then, in November 2006, he became senior vice president of a New York City-based real estate firm, Fisher Brothers. During his eight years of tenure at Fisher Brothers, Joblon was involved in the firm's acquisition, financing, and new development activities. He also sourced, structured, capitalized, and strategized the firm's real estate projects in the United States.
He Is The Founder And Managing Principal Of Turnbridge Equities
In 2015, Joblon established Turnbridge Equities, a vertically integrated real estate investment and development firm. As a founder and managing principal of Turnbridge Equities, he oversees the overall operations and management of the company. He also oversees the origination, structuring, and asset management of all investment activities of the company. 
Headquartered in New York City, Turnbridge Equities also has offices in Maryland, California, and Texas. 
The company makes real estate investments through its SEC-registered investment adviser Turnbridge RE Fund Management Company I LLC. According to the official website of Turnbridge Equities, the company has invested in more than 40 properties and amassed $2.4 billion in total capitalization as of April 2022.
In January 2022, the company completed a $500 million recapitalization deal on Music Lane, a commercial strip located alongside Austin's iconic South Congress Avenue in Austin, Texas. The company developed the urban mixed-use project, an assemblage of properties on 15 acres at 1007-1221 South Congress Avenue. The recapitalization of Music Lane, according to Joblon, "frees up funds to renovate two of the company's South Congress multifamily properties." 
Joblon told The Real Deal that Turnbridge would soon lease Hermès store at Music Lane to offer luxury retail he thought he would never see in Austin. "When we first entered the Austin market in 2015, we were looking for a great market that is domestically fueled rather than relying on international capital, as many big cities on the coasts tend to do," he claimed. He further said that Austin needed an iconic high street similar to comparable cities.
Also Read: Debbie Shreve - Age, Birthday & Danny Trejo
He Was In A Brief Relationship With Actress Amanda Seyfried
Joblon started dating actress Amanda Seyfried in August 2011, as per the People article published on 15 September 2011. Reportedly, Joblon and Seyfried attended the Eric Trump Foundation's fifth Annual Golf Invitational & Gala at Trump National Golf Club in Westchester, New York, where they were found to have "great chemistry." However, their relationship was short-lived. The duo broke up in early 2012 after dating for only around four months.
He Is Married To Australian-American Actress Claire Holt
After Seyfried, Joblon began dating Australian-American actress Claire Holt. Holt was previously married to film producer Matthew Kaplan for about a year. Holt and Kaplan split after Kaplan filed for divorce on 27 April 2017, just one day before their first wedding anniversary, citing irreconcilable differences.
Shortly after that, Holt and Joblon began dating each other. Holt first made their relationship public on 24 July 2017 via an Instagram post. She posted a snap of herself with Joblon from their Italy trip, smiling on a boat. A few days later, she posted another lovely picture showing them kissing alongside another couple as the sun set behind them. "Finally homeward bound after the best month of my life. Thanks for the memories! ðŸ˜Ââ¤ðŸ™Œ" she captioned.
After dating for several months, they engaged in December 2017. Holt announced their engagement on social media on 3 December 2017. "My heart is so full ❤ï¸Â," she captioned, along with a picture of herself kissing Joblon and showing off her engagement ring while Joblon held her hand.
The couple eventually tied the knot on 8 August 2018, eight months after their engagement. The newly-wed couple announced the news on Instagram the day after their wedding. "8.18.18 ❤ï¸Â," Holt captioned alongside a wedding picture of the pair. Joblon posted another wedding picture with the same caption.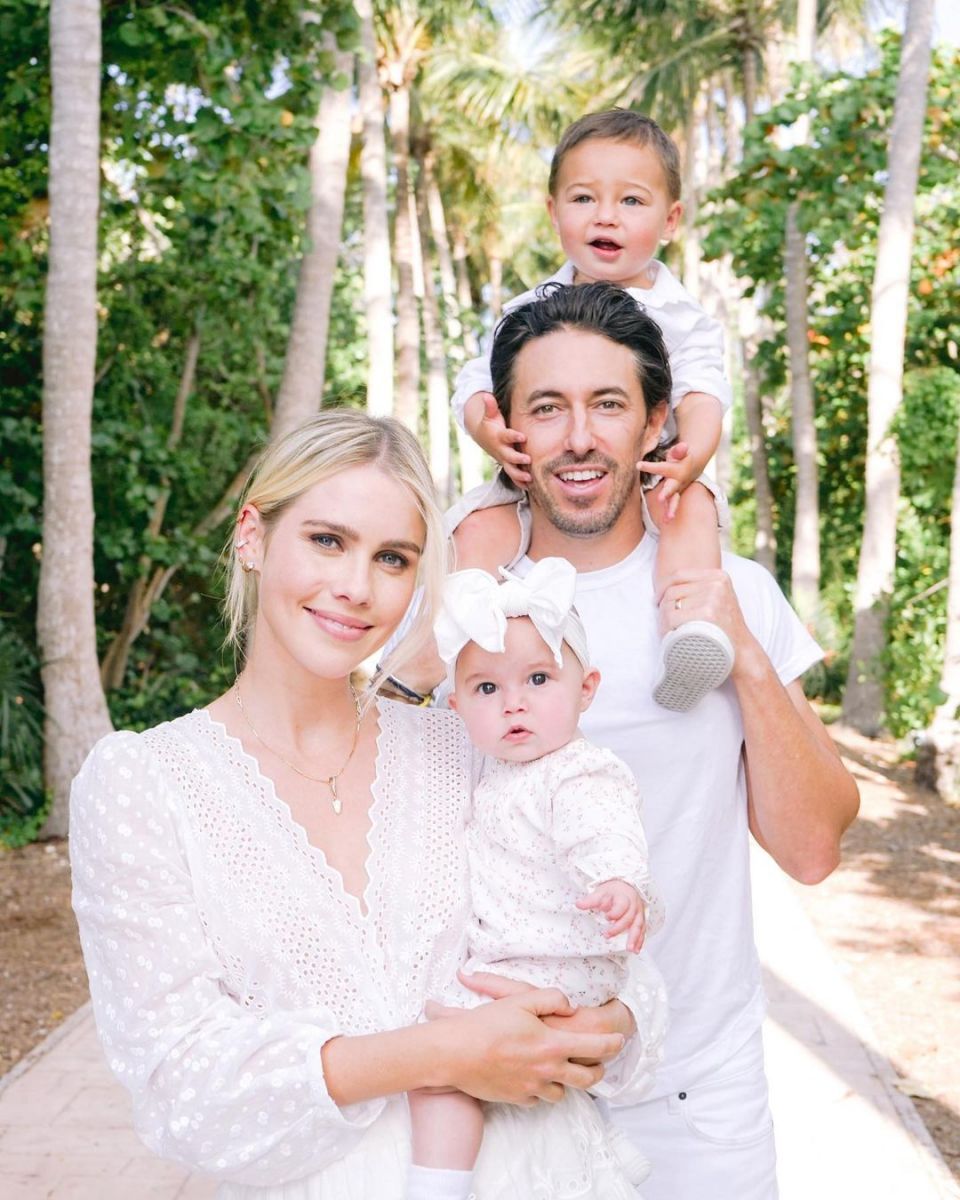 Claire Holt's Miscarriage
A few months after their engagement, Holt took to Instagram on 5 March 2018 to reveal that she had suffered a miscarriage. Holt posted a photo from the hospital bed ahead of the surgery, detailing her loss, emotional toll, and dilation following the miscarriage. 
Nevertheless, Holt also shared the words of appreciation for her husband Joblon on her Instagram post. She wrote, "I could not have survived this without the unconditional love of my partner. Despite his pain, he was my rock and my safety net. I will never know how to thank him."
Later, she told People in April 2020 that even though the miscarriage was the most difficult thing she had ever faced, it contributed to developing a closer relationship with her husband.
Furthermore, during an Instagram Q&A in 2020, she confessed that her miscarriage was the hardest thing of her life and that she thought she would never be able to have children. "If you're going through one, hold on. There's hope," she added.
Children
A year after a heartbreaking miscarriage, Holt gave birth to their first child, son James Holt Joblon on 28 March 2019. The couple welcomed their second child and a first daughter named Elle on 12 September 2020. Joblon shared on his Instagram post that Elle was born after 27.5 hours of labor. 
"She's here. Our sweet girl, Elle. After 27.5 hours of labor, she flew into the world and expanded our hearts. We are so grateful for our healthy baby and cannot wait for her to meet her big brother," she captioned alongside a picture of herself with her newborn daughter.
Later, on the couple's third wedding anniversary, Holt mentioned in an Instagram post that she wanted eight more babies. "Happy 3 years cutie let's have 8 more babies!" she captioned alongside the cute picture of the pair.
Claire Holt's Career
Born on 11 June 1988 in Brisbane, Queensland, Australia, Holt is best known for her recurring role as Rebekah Mikaelson in the hit fantasy supernatural drama television series The Vampire Diaries and its spin-off show, The Originals. She appeared in 38 episodes of The Vampire Diaries from 2011 to 2014 and 37 episodes of The Originals from 2013 to 2018. Holt also appeared in a couple of episodes of The Originals' spin-off series Legacies in 2021 and 2022.
Before landing the breakout role, Holt appeared as Samara Cook in the romantic mystery drama television series Pretty Little Liars in 2011. The same year, she portrayed the role of Chastity Meyer in the comedy television movie Mean Girls 2. Holt had started her acting career in 2006, appearing in the role of Emma Gilbert in the fantasy family drama series H2O: Just Add Water. She appeared in 51 out of 78 episodes of the series from 2006 to 2008.
After The Vampire Diaries, Holt appeared as Charmain Tully in the NBC period crime drama series Aquarius from 2015 to 2016.
In addition, Holt appeared in several films such as Messengers 2: The Scarecrow (2009), Blue Like Jazz (2012), 47 Meters Down (2017), The Divorce Party (2019), A Violent Separation (2019), Untitled Horror Movie (2021), and Painted Beauty (2021). She also appeared in the 2017 television movie Doomsday.
His Wife Makes Rare Public Appearance With Him
Joblon's star wife recently made a rare public appearance with him to host the "Miracles in Miami" event on 9 April 2022 in Miami, Florida, to support Childhelp charity. A non-profit organization, Childhelp is dedicated to preventing and treating child abuse as it commits to meeting the physical, emotional, educational, and spiritual needs of abused, abandoned, and at-risk children.
How much does Andrew Joblon worth?
Many sources have labeled Joblon's net worth in the range of $1 million to $1.5 billion, but neither Joblon nor a reliable source has officially verified his exact net worth.
Frequently Asked Question:
Is Andrew Joblon Australian?
Joblon is not Australian, but his wife, Claire Holt, is. The exact circumstances of how Joblon and Holt met each other are unknown. Later, Holt confirmed her relationship with Joblon in July 2017, less than three months after her ex-husband, Matthew Kaplan, filed for divorce. Joblon and Holt got engaged in December of the same year and married in August 2018.