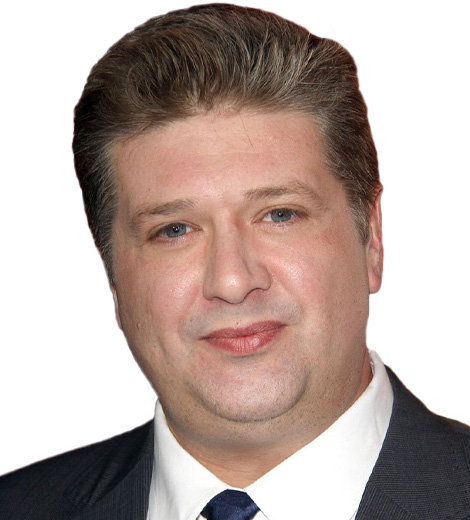 Quick Wiki
Full Name

Lance Barber

Occupation

Actor

Nationality

America

Birthplace

Michigan, USA

Birth Date

Jun 29, 1973

Age

50 Years, 5 Months
George Cooper Sr. in the CBS television series, 'Young Sheldon'
Lance Barber | Biography 2021
Paulie G in 2005 in HBO's Comedy-drama TV Series, 'The Comeback'
The character of Sheldon Cooper's Father George Cooper Sr. was not portrayed in detail in the original series, 'The Big Bang Theory.' So, Lance Barber had to do homework on the original series to learn more about the character before he went through a scripted audition for 'Young Sheldon.'
---
Lance Barber is an American actor best known for George Cooper's character in the CBS sitcom Young Sheldon and Paulie G in the HBO series The Comeback.
Who is Lance Barber?
Lance Barber moved to Chicago after graduating and spending a season performing at the Barn Theatre. He studied at The Second City and Improv Olympic.
In 2002, Barber moved to Los Angeles to pursue a career as a film actor and appeared as a guest actor on ER, a medical drama, and Gilmore Girls, a comedy-drama.
Later, Barber came to the limelight after his portrayal in HBO's The Comeback in 2005. He then appeared in the episodes of TV series such as How I Met Your Mother, California, Monk, The Mentalist, and Grey's Anatomy.
In 2017, Barber earned George Cooper's role in the sitcom CBS TV show Young Sheldon, a spinoff of The Big Bang Theory.
Early Life and Education
Lance Barber was born on 29 June 1973 in Battle Creek, Michigan. His father was a Major in the Army, who died in the line of duty when Barber was a year old. 
Barber was raised by his mother single-handedly. When Barber was seven years old, his mother took him to the production of the musical Grease at the Barn Theatre in Augusta. The theatre visit would kindle his interest in theatre and acting. But, Barber lacked the courage to take his step towards acting until auditioning in the school's production of Rebel Without a Cause.
In support of his high school teacher and director of the Drama Club, Amy Rosa, Barber later worked as the stagehand for the production of Broadway classic musical 42nd Street, which Rosa was directing at the Kellogg Community College in Battle Creek.
Following that, he started acting in his Pennfield High School Drama Club. He later enrolled in Kellogg Community College's theatre program and passed out with an associate's degree.
Early Career
After graduating and spending a season playing at the Barn Theatre alongside Jennifer Garner, Barber moved to Chicago. Interested in the city's improv scene, Barber then studied at The Second City and Improv Olympic.
In 2000, he relocated to Los Angeles to pursue a career as a screen actor and appeared on ER and Gilmore Girls as a guest actor.
ER
His first television appearance was in an episode of ER called Start All Over Again in 2001, in which he played Howard Norden. 
The critically acclaimed television medical drama's plot is set in the Chicago General Hospital and revolves around doctors' and patients' professional and personal lives. 
'Gilmore Girls'
In 2002, Barber appeared in the television series Gilmore Girls, which featured the relationship between a single mother, Lorelai Gilmore, and daughter, Rory Gilmore, living in a small city of Connecticut.
The comedy drama started airing on The Warner Bros Television Network in 2000. On 15 May 2007, the television series finished its final broadcast(season 7) at The CW Television Network seven years later with pop culture references and the family drama due to its rising popularity.
Cast
Lance Barber was one of nine acting personas on Gilmore Girls with two distinct characters. On Gilmore Girls, Barber played a man who helped build the stage of a memorable fashion show for the mother and daughter duo played by actresses Lauren Graham and Alexis Bledel, respectively. 
Barber's second role in the Gilmore Girls classic of cults was Hugo, Editor of an online magazine where Rory worked.
Breakthrough Role: 'The Comeback'
Barber's breakthrough role came as antagonist Paulie G in 2005 in HBO's comedy-drama TV series The Comeback, alongside Lisa Kudrow, who portrayed Valerie. 
New York Times described his portrayal of Paulie as "among the great villains of the television comedy."
The plot of the comedy-drama series revolves around former A-list celebrity Lisa Kudrow who tries to get her famed acting career back on track with the support of only a camera crew. 
His Character 
In the celebrity drama series, Barber played a head writer, a sarcastic and bitter person, who reduces Valerie's role in the sitcom Room and Bored. Valerie had fallen off the limelight and entered the show business after a decade. 
"Paulie represented an ugly side of show business," Barber said. "It had a lot to do with ego."
Even though the show only lasted a season(2005), Barber garnered many new opportunities later.
Opportunities after 'The Comeback'
Most of his future opportunities and call for auditions from the industry came from people who had watched The Comeback. 
Post 'The Comeback' Season 1
To him, acting in the HBO series was the most thrilling experience to date. "There's a level of prestige to working on cable and I felt proud of it," Barber shared.
He later appeared in episodes of shows such as How I Met Your Mother, Californication, Monk, The Mentalist, and Grey's Anatomy.
'The Comeback' Season 2
In 2014, The Comeback was revived for the second season with all the original cast members. Barber completed the eight-episode series in six weeks. "I was astounded and overjoyed," he said. 
'Young Sheldon'
In 2017, Barber was cast as George Cooper Sr. in the CBS television series Young Sheldon, a spinoff of The Big Bang Theory. The spinoff presented the story of a young Sheldon Cooper (Iain Armitage) who would grow up to become Dr. Sheldon Cooper (Jim Parsons) and about the people who shaped his life along the way. 
Sheldon's Father, George Cooper Sr., was not portrayed in detail in the original series, The Big Bang Theory. So, Barber had to do homework on the original series to learn more about the character before he went through a scripted audition for Young Sheldon.
His Character
On Young Sheldon, Barber played George Cooper Sr., the head football coach at the Medford High School. George is a loving, supportive father who doesn't understand his son's intellectuality.
To Barber, getting to know George's character was easy because of the observations he had in his high school in the 1980s. He had known coaches from his school who were very similar to George's character regarding style and attitude.
Barber said, "I grew up with guys like him. To some degree, he's an amalgam and he's original." 
As George, Barber faced many challenges, from satisfying The Big Bang Theory audience to living up to the show's incredible legacy. But, the relief was that he had complete creative control with the character as it had a limited connection to its spinoff.
Early Theater Career at KCC
Barber, a 1994 graduate of Kellogg Community College's Theatre Arts Program, is very grateful to those who helped him make his way as a young theater student. When Barber graduated from high school, he already had plans to land in the KCC theater program. Later, his Pennfield high school English teacher and drama club director Amy Rosa encouraged him to become a stagehand for 42nd Street. "I cut my teeth volunteering to do some backstage work," Barber told the Battle Creek Enquirer. At that point, he found himself adoring the theater culture.
"It was a rounded education at KCC along with all of the other opportunities in the performing arts that Battle Creek had to offer. That certainly opened the doors for my career path," Barber said in a telephonic conversation during a break in filming "Young Sheldon." "Had it not been for that experience, perhaps my path would have been different."
All those early backstage experiences provided Barber with insights into the operations of professional theaters. His backstage experience also prepared him for the task he would that would earn him technical credits.
Barber served as a stage manager for the production of Sound of Music and also worked on lights for Annie.
In addition, he portrayed a role of a very unattractive woman in a production of The Miss Firecracker Contest. He was also cast in Oscar Madison's role in a production of The Odd Couple, which demanded his 20- year old self to portray an early forties man.
Out of all, Barber considers his role of Pontius Pilate in a production of Jesus Christ Superstar to be his challenging and unforgettable theatre performance. 
Other TV shows and Movies Appearances
Besides Gilmore Girls and The Comeback, Barber had recurring roles on TV shows such as  Faking It, Black-ish, Californication, It's Always Sunny in Philadelphia, and United States of Tara. Barber has also guest-starred on shows such as Brooklyn Nine-Nine, Dr.Ken, Justified, Harry's Law, The Big Bang Theory, Masters of Sex, How I Met Your Mother, Grey's Anatomy, CSI: Miami, The Mentalist, Monk, and The Crazy Ones.
He also played the role of Irwin in the movie Buster's Mal Heart in 2016. Earlier, he had appeared in the movies such as Gangster Squad, For Your Consideration, Leatherheads and The Godfather of Greenbay.
'Brooklyn Nine-Nine'
Brooklyn Nine-Nine is an American sitcom that first aired on 17 September 2013. Barber guest starred and played the role of Patrick in the 10th episode of the 4th season in 2016. His role Patrick is an alcoholic belonging from New Jersey who winds up in 99th Precinct's bullpen.
The sitcom follows the adventures of the detective Jake Peralta (Andy Samberg) and his sundry, compassionate colleagues as they cop the NYPD's 99th Precinct. The squad's life changes after the demotion of Captain Raymond Holt's (Andre Braugher) to patrolman, during the 6th season.   
The final season, season 8, will be aired in the 2021-2022 broadcast season (12 August to September ), and there will be ten episodes.
'The Godfather of Green Bay'
The Godfather of Green Bay is an Indie movie released in 2005. The comedy movie with Wisconsin accents was filmed in the city of Marinette.
In the movie, actor Pete Schwaba portrays Joe Keegan, a stand-up comedy circuit veteran who is habituated to running every prime audition of his career. Lance Barber plays the role of Kenny Caruso, who is a friend to Keegan. 
Plot
Keegan embarks on his new journey when his friend Caruso informs him that a Tonight Show talent scout, Harvey Skoric, would be showing their presence in the upcoming Rocktober festival at Pine Lake. Keegan then jumps on the stage once again to confront an intimidating crowd consisting of Packers fans, hunters, and Big Jake Norquist (Tony Goldwyn), the former high school football icon now turned to a drug dealer. Big Jake Norquist is also referred to as the Godfather of Green Bay.
The movie presents the Bear-Packers rivalry where the central characters are seen in flannel shirts and orange hunting apparatus and aggressively belittle the Chicago Bears, a team of the National Football League.
According to the director Schwaba, all the film characters are based on folks he met during stand-up comedy in the Midwest. 
'Bad Meat'
Released on 25 March 2008, Bad Meat is a comedy movie starring Lance Barber, Chevy Chase, and Billie Worley. Barber plays the character of Buddy and is a friend of Earl (Worley), and both of them are ordinary guys working at Butcher's Mill, a meatpacking plant in Illinois.
Earl is an ordinary guy with a simple aspiration to marry Pam, whereas Earl's cunning boss at the plant would go beyond limits to woo Pam. Further, Barber as Buddy thinks of himself as a genius criminal, but he isn't. 
Buddy schemes big and gets rewarded with big failures. And when Buddy implements a mindless scheme to abduct a corrupt U.S Congressman, the situation gets bizarre, putting their lives upside-down. 
Personal Life
Barber is married to Aliza, a chef from Chicago. The couple has a son and a daughter. The family lives in Los Angeles, and Barber spends his free time caring for his children.