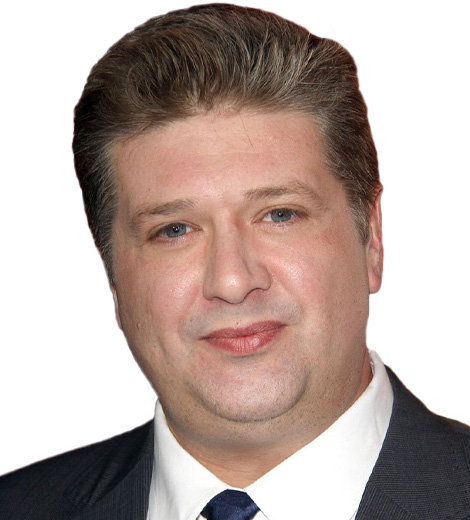 Quick Information
Full Name

Lance Barber

Occupation

Actor

Nationality

America

Birthplace

Michigan, USA

Born Year And Birthday

Jun 29, 1973

Age

47 Years, 11 Months
Cast Of 'Young Sheldon'
Lance Barber | Biography 2021
The character of Sheldon Cooper's Father George Cooper Sr. was not portrayed in detail in the original series, 'The Big Bang Theory.' So, Barber had to do homework on the original series to learn more about the character before he went through a scripted audition for 'Young Sheldon.'
---
Quick Information
Full Name

Lance Barber

Occupation

Actor

Nationality

America

Birthplace

Michigan, USA

Birth Date

Jun 29, 1973

Age

47 Years, 11 Months
Lance Barber is an American actor best known for George Cooper's role in the CBS sitcom Young Sheldon and Paulie G in the HBO series The Comeback.
Who is Lance Barber?
Lance Barber moved to Chicago after graduating and spending a season performing at the Barn Theatre. He studied at The Second City and Improv Olympic.
In 2002, Barber moved to Los Angeles to pursue his career as a film actor and appeared as a guest actor on ER, a medical drama, and Gilmore Girls, a comedy-drama.
Barber came to the limelight after his portrayal in HBO's The Comeback in 2005. He then appeared in the episodes of How I Met Your Mother, California, Monk, The Mentalist, and Grey's Anatomy.
In 2017, Barber earned George Cooper's role in the sitcom CBS TV show Young Sheldon, a spinoff of The Big Bang Theory.
Early Life and Education
Lance Barber was born on June 29, 1973, in Battle Creek, Michigan. His father was a Major in the Army, who died in the line of duty when Barber was a year old.
Barber was raised by his mother single-handedly. When Barber was seven years old, his mother took him to the production of Grease at the Barn Theatre in Augusta. It kindled his interest in theatre and acting. He lacked the courage to take his step towards acting until there was an audition in his high school for the school's production of Rebel Without a Cause.
In support of his high school teacher and director of the Drama Club, Amy Rosa, Barber worked as the stagehand for the production of 42nd Street, she was directing at the Kellogg Community College in Battle Creek.
Following that, he started acting with the Pennfield High School Drama Club. He later enrolled in Kellogg Community College's theatre program and passed out with an associate's degree.
Early Career
After graduating and spending a season playing at the Barn Theatre alongside Jennifer Garner, Barber moved to Chicago. Interested in the city's improv scene, Barber studied at The Second City and Improv Olympic.
In 2000, he relocated to Los Angeles to pursue a career as a screen actor and appeared on ER and Gilmore Girls as a guest actor.
His first television appearance was in an episode of ER called Start All Over Again in 2001, in which he played Howard Norden. ER was a critically acclaimed television medical drama set in the Chicago General Hospital revolving around doctors' and patients' professional and personal lives.
'Gilmore Girls'
In 2002 Barber appeared in Gilmore Girls, featuring the relationship between a single mother and daughter living in a small city of Connecticut, where everybody seemed to speak for a mile a minute. It started airing on the WB in 2000. On May 15, 2007, it finished its final broadcast at The CW seven years later with pop culture references and the family drama due to its rising popularity.
Lance Barber was one of nine actors playing in Gilmore Girls with two separate characters. In Gilmore Girls, he played a man who helped to build the stage of a memorable fashion show for mother and daughter. His second role in the Gilmore Girls classic of cults was Hugo, Editor of an online magazine where Rory worked.
'The Comeback'
Barber's breakthrough role came in 2005 in HBO's comedy-drama The Comeback, alongside Lisa Kudrow portrayed as Valerie. Playing antagonist Paulie G, New York Times described him "among the great villains of the television comedy."
Barber played a head writer, a sarcastic and bitter person who reduces the lead character Valerie's role in the sitcom Room and Bored. She had fallen off the limelight and entered the show business after a decade.
"Paulie represented an ugly side of show business," Barber shared and added, "It had a lot to do with ego."
Even though the show only lasted a season, Barber garnered many new opportunities. Most of his opportunities and call for auditions from the industry came from people who watched The Comeback.
To him, acting in HBO's presentation was the most thrilling experience to date. "There's a level of prestige to working on cable and I felt proud of it," Barber shared.
He later appeared in episodes of How I Met Your Mother, Californication, Monk, The Mentalist, and Grey's Anatomy, among others.
In 2014, The Comeback was revived for another season with all the original cast members. Barber completed the eight-episode series in six weeks. "I was astounded and overjoyed," he said. The series' popularity had never waned.
'Young Sheldon'
In 2017 Barber was cast in the role of George Cooper Sr. of the CBS television series Young Sheldon, a spinoff of The Big Bang Theory. The spinoff presented the story of a young Sheldon Cooper who would grow up to become Dr. Sheldon Cooper and about the people who shaped his life along the way.
The character of Sheldon's Father George Cooper Sr. was not portrayed in detail in the original series, The Big Bang Theory. So, Barber had to do homework on the original series to learn more about the character before he went through a scripted audition for Young Sheldon.
His Character
On Young Sheldon, Barber played the head football coach at the Medford High School and loving, supportive father who doesn't understand his son's intellectuality.
To Barber, getting to know George's character was easy because of his observations in his high school in the 1980s. He had known coaches from his school who were very similar to George's character regarding style and attitude.
Barber said, "I grew up with guys like him. To some degree, he's an amalgam and he's original."
As George, Barber had to face many challenges, from satisfying The Big Bang Theory audience to living up to the show's incredible legacy. But, the relief was that he had complete creative control with the character as it had no connection to its spinoff.
Personal Life
Barber is married to Aliza, a chef from Chicago. The couple has a son and a daughter. The family lives in Los Angeles, and Barber spends his free time caring for his children.
Fact-checking and Ethical Concerns
We assure our audience that we will remove any contents that are not accurate or according to formal reports and queries if they are justified. We commit to cover sensible issues responsibly through the principles of neutrality.
To report about any issues in our articles, please feel free to Contact Us. Our dedicated Editorial team verifies each of the articles published on the Biographyhost.