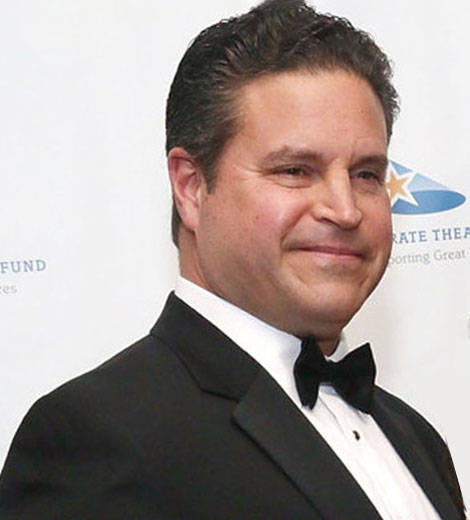 Quick Wiki
Full Name

Jim Skrip

Nickname

Skrip was born on 6 November 1962 in

Nationality

American

Zodiac Sign

Capricorn

Occupation

Holds independent real-estate business in San Francisco & Depew

Birth Date

Nov 06, 1962

Age

60 Years, 10 Months

Religious Affiliation

Christian

Birthplace

Depew, Buffalo, New York, USA

Did You Know?

Skrip & Williams got married twice because Skrip's previous wedding was lately annulled

Wife

Vanessa Williams

Height

5 Feet 6 Inches

Ethnicity

Mexican Heritage

Net Worth

Not Disclosed (Vanessa Williams - 25 Million USD)

Relationship Status

Married

Education

Accounting Major

University

St. Bonaventure University, Allegany, New York
Husband of Miss America Vanessa Williams
Jim Skrip | Biography 2021
Accountant, Real Estate Agent & Financial Advisor
Skrip began his career at Arthur Andersen as an accountant. He eventually moved on to the real estate, where he worked as an assistant at a Dallas real estate firm. Skrip also worked as the chief financial officer of a software business in San Francisco for a short time.
---
Jim Skrip is an American Businessman, a real estate agent, ex-accountant, and the husband of American actress and singer Vanessa Williams, the first African American woman to be crowned as 'Miss America.'
Short Bio
Jim Skrip is an American Businessman who has been married to former 'Miss America' Vanessa Williams. She is an actor who has acted in television series such as Desperate Housewives (2010-2012) and Ugly Betty (2006-2010).
They met on a trip to Egypt, and Williams asked him out. Eventually, they got married in 2015 after three years of courtship.
Skrip was born on 6 November 1962 in Depew, Buffalo, New York. According to Meaww, Skrip is of Mexican origins.
He graduated from St. Bonaventure University, Allegany, New York, and majored in accounting. After graduation, he worked for a couple of accounting firms and started his own real-estate business in San Francisco and Dallas.
He then moved back to his hometown Depew. Eventually, he would meet his current wife, Vanessa Williams, on a trip. 
They got married twice, first in Buffalo, New York, on 4 July 2015 and second at the Catholic Church in Chappaqua. Their marriage has piqued viewers ' curiosity because of the couple's fascinating past and deep love.
Skrip Climbed Up The Ladder To Real Estate Success 
Skrip began his career at Arthur Andersen as an accountant. He eventually moved on to the real estate, where he worked as an assistant at a Dallas real estate firm. Skrip also worked as the chief financial officer of a software business in San Francisco for a short time.
Skrip resigned from his post as CFO and accepted a position as Director of Asset Management at a larger real estate firm. The corporation owns and manages thousands of residences across the United States.
Skrip opted to leave his real estate profession to work in the financial department at the Harvey School. He was hired as the Harvey School's new Director of Finance and Operations in 2017.
Vanessa Asked Skrip Out After Her Tour Guide Dared Her
Skrip and Vanessa Williams met in 2012 when he was about to go to Kenya for a trip. Instead, he visited Egypt and met Vanessa Williams on the Nile Cruise on his way. He was traveling alone, and Williams was touring with her daughter Sasha.
Jim was wearing a Buffalo saber t-shirt, and William's mom was from Buffalo, New York. She struck up a conversation about the NFL's Buffalo Bills and sports, of which her brother was a fan.
Succeeding to that event, Vanessa's tour guide dared her to ask Jim out for dinner as it was her last night in Egypt. She, at first, was reluctant but eventually asked him out for dinner at her hotel. She remarks,
So, my tour guide kind of dared me, she said 'well ask him out tonight' it was my last night, but she said 'No no no.' I said 'he's already on his bus how am I going to get in contact with him? She said, 'hold on second', so she calls his tour guide and the tour guy says 'Here! The phone is for you' and on the phone, I said, 'You know it's my last night and I know I just met but can you have dinner with me in my hotel' and he said sure and it came to my help we had beautiful three-hour dinner…
Reminiscing on their fateful meet, Vanessa connotes, "There's always hope. You never know what you'll find and where you'll find it," she told the mag. "I was on vacation with my daughter going to Egypt, cruising on the Nile. I wasn't looking for anything…He accepted me for who I was after a wonderful first three-hour date of talking about ourselves. We found out we had a lot of things in common. Three years later we're getting married."
Their First Reception was Egyptian Themed
And after their dinner in Egypt, they ultimately dated for three years. They announced their engagement in September of 2014 when Vanessa appeared on The Queen Latifah Show and got married in 2015. 
Williams wore two dresses for their wedding date on 4 July 2015, the first of which was an ivory skirt and top with a gold band around the waist, which she wore for the ceremony. 
She wore her second wedding dress to the ceremony and reception which was Egyptian-themed. In addition, Williams kept her jewelry local, going to the same Buffalo-based jeweler who created her wedding ring. 
On the other hand, Skrip's wedding band was a family heirloom, having been worn by his grandpa at his wedding in the same chapel in 1906.
Williams intended to recreate Statler City, a wedding venue in Buffalo, into a bit of Egypt, where the couple met, for their reception venue.
The Reason For Their Second Wedding 
The couple got married at the Catholic Church in Chappaqua for the second time because of Skrip's delayed annulment.
Also Read About - Tawny Little - Spouse, Net Worth, Now, Bio
On another national holiday, they married over Memorial Day weekend in Williams' hometown of Chappaqua, New York. Williams donned a Pamella Roland gown with a rose sash tied at the waist for the event.
Skrip is Romantic, Says Venessa
She describes Jim as a romantic and someone who has a solid foundation, "My friends just look at him and say 'God, he's solid'. He's a real man. You want somebody in your life who has integrity, who is solid, who knows who he is, who is romantic…I realized he was someone who could be a solid role model for my daughter, who could support me and my career and be a part of running my household and my businesses."
She Sees their Marriage as Final 
She has said that her marriage with Jim will be the third and final marriage of her life.
"Now that I'm on my third marriage, I've realized it's key to not expect one person to be able to fulfill every need in your life. I've got my friend who I go to the theater with, the friend I want to play tennis with. It puts tremendous pressure on your mate to have to fulfill every desire you've ever had…My happy place…is being at home," she shares.
She has Three Children from her Previous Marriage
Vanessa and Jim currently reside in Depew, Buffalo, New York. They have been living with their youngest daughter, Vanessa.
Prior to Jim, she was married twice: first to public relations specialist Ramon Hervey II and second to Rick Fox. 
Vanessa first tied the knot with Ramon Hervey II in 1987 but divorced ten years later. In Vanessa's legal documents, she stated that there were "issues with infidelity" that contributed to the breakdown of their marriage. They had three children during their time together: Melanie Hervey, Jillian Hervey, and Devin Hervey.
Vanessa later got married to Richard Fox in 1999 but divorced after six years of marriage in 2005. The former couple has one daughter, Sasha Gabriella Fox, a prominent actress and director. She was born in 2000, one year into Vanessa and Fox's marriage.
Skrip was Opposed to having Children
Skrip was married before Williams but did not have children from his previous marriage. During Williams's appearance on The Wendy Williams Show in 2016, she revealed that Jim didn't want to have children. 
Skrip's Wife Is Worth In Millions
Vanessa Williams has a net worth of $25 million. She rose to prominence as Miss America 1984, but her accomplishments subsequently characterized her career as an actor and singer. 
Williams was formerly considered a problematic character because of a well-known controversy, yet she is now one of the most famous people in Hollywood.