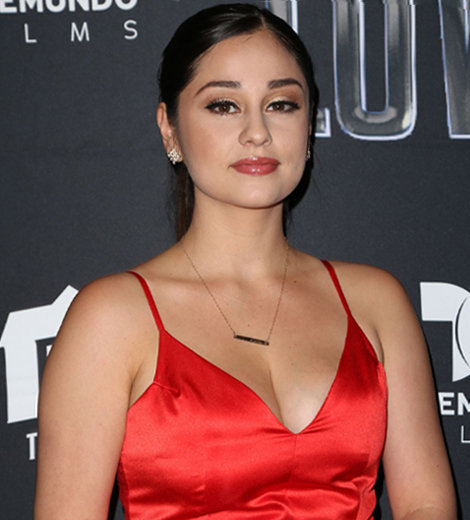 Quick Wiki
Full Name

Yvette Monreal

Occupation

Actress

Nationality

American

Birthplace

Los Angeles, California, USA

Birth Date

Jul 09, 1992

Age

31 Years, 4 Months

Zodiac Sign

Cancer

First On-screen Debut

In Movie 'Harpies' 2013

First Titular Role

Played the role of Gabriela in 'Rambo: Last Blood' 2019

Height

5 Feet 4 Inches

Ethnicity

Mexican Heritage

Net Worth

Not Disclosed

Boyfriend

Not Disclosed

Relationship Status

Not Disclosed
Gabriela in 2019 Film 'Rambo: Last Blood'
Yvette Monreal | Biography
Actress on 'Stargirl' & MTV 'Faking It'
She was raised by a traditional Mexican mother and had a strict upbringing. She told during a 'Rambo: Last Blood' press conference in 2019 that she wasn't allowed to date nor go out past five o'clock, and she would go straight home. However, she did have an easy-going stepfather. She noted that her upbringing was relatable to her role as Gabrielle in 'Rambo: Last Blood.'
---
Yvette Monreal is an American actress most recognized for her roles on television series like Matador (2014), Faking It (2014), and Stargirl (2020).  
Who is Yvette Monreal?
Yvette Monreal is a television and film actress. Before starting her acting career, she worked as a cashier at a dollar menu restaurant at the Del Amo Fashion Center in Torrance, California. 
Monreal made her acting debut in the sci-fi television series Harpies in 2013. She initially rose to fame with her recurring role as Senna Galan in the El Rey Network's sci-fi thriller series Matador in 2014. 
She also notably played Reagan in ten episodes of MTV's romantic comedy-drama series Faking It from 2014 to 2015. Furthermore, she appeared in four episodes of the ABC Family/Freeform romantic drama series The Fosters as Adriana Gutierrez between 2015 and 2017. 
After that, she guest-starred in one episode of the CBS action crime drama series NCIS in 2018.
Also Read About - Steven Berkoff - Age, Theater Techniques, Movies
The television actress made her film debut in the 2016 adventure crime drama film Lowriders as Claudia. In 2018, she appeared as Frankie in the sci-fi drama Once Upon a Superhero and Caitlyn in the romantic drama Monsoon. She then scored her prominent role as Gabriela in the 2019 action thriller film Rambo: Last Blood, alongside Sylvester Stallone. And in 2020 she was Yolanda on the infamous DC series Stargirl. 
Her notable performance on 'Stargirl'
The DC series starts with the story of Courtney Whitmore, a woman who moves from Los Angeles to Nebraska. She discovers that her new stepfather, played by Luke Wilson, was a superhero sidekick to superhero Starman, played by Joel McHale, before an unknown foe defeated them. After which, she forms a new Justice Society of America superhero team.
In the series, Monreal plays the role of Wildcat, a superhero that debuted in DC Comics in the mid-1980s as the result of a botched gynecological experiment. In addition, her godfather, heavyweight boxer Ted Grant, a former superhero known as Wildcat, taught her incredible speed and gave her superhero training.
In 2020, DC Universe/The CW superhero series she acted alongside Brec Bassinger and Anjelika Washington. 
In an interview with the 1883 Magazine, Monreal disclosed that originally she did not audition for the role. "Originally, I didn't know I was playing Wildcat. Originally, I was going out for a character named Tammy. Everything wasn't disclosed. I had to figure it out based on the sides I was given for my audition. It wasn't until I had my callback via zoom with Geoff that I found out. I was like 'Am I playing Wildcat?' So, I would say originally, no, I wasn't nervous."
She also added, "It was just another audition, but it did feel different from the rest. When I had my callback I was in Europe filming Rambo, so I couldn't go to the in-person." 
Her Parents and Early Passion for Acting
Monreal was born to Chilean and Mexican parents on 9 July 1992 in Los Angeles, California. She was raised by a traditional Mexican mother and had a strict upbringing. She told during a Rambo: Last Blood press conference in 2019 that she wasn't allowed to date nor go out past five o'clock, and she would go straight home.
However, she did have an easy-going stepfather. She noted that her upbringing was relatable to her role as Gabrielle in Rambo: Last Blood.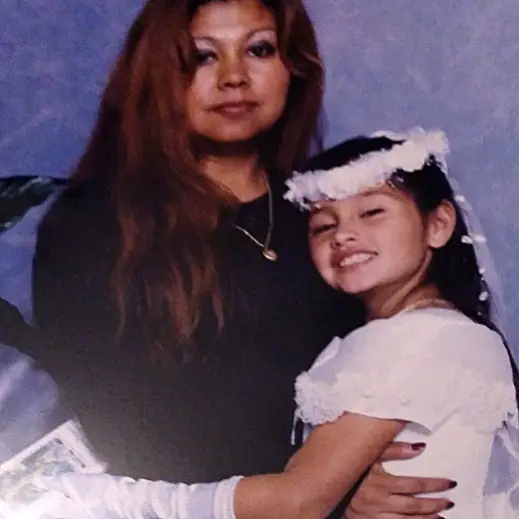 Following high school, Monreal studied special effects at Santa Monica College. However, she became passionate about pursuing a career in acting. Her stepfather, parents, and five siblings encouraged her to chase her dreams. She then studied acting at Stella Adler Studio of Acting and began her acting career.
In the 1883 magazine interview, Monreal also added that she would love to tell her mother's story and be a part of it for representative casting. Explaining the reason, she said, "She[her mother] 's had a really adventurous life. She legally moved to the US from Mexico and didn't know English. She taught it to herself at nineteen. She's had such an amazing life. I would love to tell her story. I would love to play her and focus on her upbringing and her struggles when coming to America."
Is Monreal Dating or Married?
Monreal has remained private about her personal life. Thus, whether she is dating or married is yet to be known. 
However, she used to tweet indicating her boyfriend in 2012. Later in 2015, she was rumored to be dating her Faking It fellow actor Gregg Sulkin. However, neither Monreal nor Sulkin addressed the rumor.