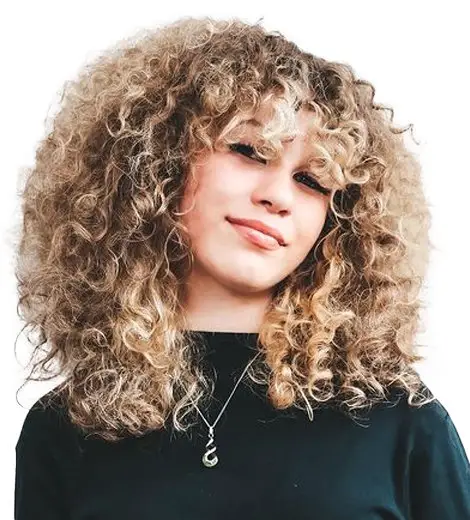 Quick Wiki
Full Name

Weslie Renae Fowler

Occupation

Entrepreneur

Nationality

American

Birth Date

May 26, 2008

Age

15 Years, 6 Months

Zodiac Sign

Gemini

Birthplace

Los Angeles, California, USA

Siblings

One half brother and half sister

Father

Stephen "tWitch" Boss (Step-dad)

Mother

Allison Holker

Parent's Occupation

Actor, Professional Dancers

Ethnicity

White

Net Worth

Undisclosed
First Child of American Dancer Allison Holker
Weslie Fowler | Biography
Co-founder of Bracelet Retail Company, WesNPres
Fowler grew up in Los Angeles, California Fowler started taking dancing lessons from a young age and played soccer in school. She began gaining prominence in 2015 when her parents signed up for an Instagram account. At the time, her mother was an already established reality-tv star (So You Think You Can Dance), which aided in her popularity at such a young age. 
---
Weslie Fowler is the first child of American dancer Allison Holker.
Who is Weslie Fowler's Biological Father?
Weslie Renae Fowler was born on 26 May 2008. She was born to her mother, Allison Holker, while her biological father's name has not been made public. However, her birth father is her mother's ex-fiancé. 
Fowler has mentioned in an interview that her mother and biological father both are white.
Is Dancer tWitch Wesley's Step-dad? 
Allison Holker went on to marry hip-hop dancer Stephen "tWitch" Boss in 2013, who became Fowler's step-father. Boss legally adopted Fowler when he married her mother. As a result, she became the oldest child of her mother and her step-father. 
Fowler later got two younger step-siblings from her mother and step-dad. Her step-brother, Maddox Laurel, was born in 2016, and her step-sister, Zaia, was born in 2019.
In an interview with People in February 2020, Holker and Boss described how their scattered family posed a challenge to raise their three children, but they had willing family and friends for assistance and hired help. 
"[It's] a little challenging [because] we have family in Utah and Arizona; our family's spread out. But then also we have what would be our chosen family, our family friends in L.A., that are always there to help. And also we have nannies. And it does — it takes a whole village to run this thing," Fowler's step-dad said.
Fowler's mother also admitted how it "takes a village" to raise three children, but they had "hands on deck all the time willing to help and jump on board."
Her Mother Is A Professional Dancer, Actress, And Entrepreneur
Fowler's mother Holker began gaining worldwide popularity after performing in the opening and closing ceremonies of the 2002 Winter Olympics.
Then, she participated in the second season of the reality dancing competition show So You Think You Can Dance in 2006, which gained her even more popularity.
In addition, she also participated in the 19th season of another popular dance competition TV show Dancing with the Stars, as a professional dancer in 2014. She ranked in the ninth position in the finals of the season. Later, she returned in the 20th season in 2015 and ranked second in the finals.
Holker is also an actress known for playing Gina in the 2013 film Make Your Move. She is also recognized for appearing in television series like House in 2011 and Hit the Floor from 2013 to 2014.
In February 2022, Holker and her husband Boss launched their first apparel collection called Fly, collaborating with Dick's Sporting Goods. According to People magazine, the couple partnered with Dick's Sporting Goods as the first long-term ambassadors of its family athleisure brand known as DSG.
The couple's athleisure line offers athletic apparel for men and women of all ages and sizes. Their featured apparel includes matching sweat sets, mix and match hoodies, joggers, and beanies.
Her Step-dad Is Also A Renowned Dancer, Actor, and Television Personality
Fowler's step-father Stephen Boss, also known as tWitch, is a well-known dancer. He was ranked second in the fourth season of So You Think You Can Dance and also performed his original hip hop dance on All-Star seasons 7, 8, and ninth.
Boss made his acting debut as a dancer in the 2005 short film Gotan Mora and then big-screen debut in an uncredited role of a flamboyant dancer in the 2007 film Blades of Glory. He later gained prominence for his roles as Maybelle's store dancer in the 2007 film Hairspray and as Jason in the series of Step Up films such as Step Up (2010), Step Up Revolution (2012), and Step Up All In (2014). His other film credits included Magic Mike XXL (2015) and Ghstbusters (2016).
Boss is also known for his work in the popular The Ellen DeGeneres Show. Initially premiering in 2003, the show has accumulated more than 60 Daytime Emmy Awards. Boss joined the show as the in-house DJ in 2014. He later served as the show's co-executive producer and periodical guest host.
In May 2021, the show's host Ellen DeGeneres announced that she would end her long-running daytime TV talk show after 19 seasons. The Daily Mail broke the news about the announcement on 12 May 2021. 
While the daytime TV enthusiasts were mourning the show's end, Boss told E! News in June 2021 that he was not surprised by DeGeneres' decision. He shared that DeGeneres had already announced it three years earlier, and she signed on for three more years. 
Boss even called the reasons for Degeneres' moving on as inspiring. "I was really proud of her, actually. Because I know that she's been at it for 18-plus years now. And it's not easy," he shared, adding, "And I'm proud of her that she's kind of put an earmark on the closing of a saga to begin her next chapter. Because that's huge and monumental in itself."
Furthermore, Boss co-hosted two seasons of Disney's Fairy Tale Weddings with his wife, Holker. 
Her Adoptive Father Took Baby Steps To Introduce Himself To Her In Early Days
Fowler was only two years old when her mother began dating Boss in 2010. Her mother Holker, who had just started her new serious relationship with Boss following her separation from Fowler's biological father. The couple wanted Fowler to have a genuine and long-lasting bond with Boss. Therefore, Holker and Boss tried their best to make their relationship normal. 
In an interview with TODAY Parents in August 2020, the couple shared that they were worried the sudden relationship change would overwhelm Fowler, and they did not want to force her to build a relationship with her new father figure.
On that account, Boss did not hang out with Fowler at the beginning of their relationship. Instead, he patiently waited for about six months and gradually started making memories with Fowler. He took her on private dates and provided enough space and time to get to know each other.
Boss and Fowler eventually built a special connection. Later, Boss legally adopted her when he and her mother married in 2013.
She is Concerned About Her Younger Siblings
Fowler also has a special bond with her two half-siblings. In a 2020 interview with People, her step-dad even appreciated Fowler for always being the best big sister with her step-siblings and her willingness to help them.
Fowler is equally concerned about her siblings' growing up. In May 2021, Fowler told E! News that her life experiences as a white girl would not be the same as her siblings' because of their black heritage. 
"Both of my parents are white. So it's going to be a lot different for me compared to my siblings growing up. Even though I won't experience it on my own, I still have a Black father figure in my life. And I have Black siblings. I won't experience it, but I can still hear and protect my own siblings," she explained.
Fowler, who was just about to enter her teenage years, was already giving wise comments on heavy topics. Thanks to her family, who openly discuss the ideas of tackling the issues of race, sex, and other societal discussions in between the family's group cooking sessions, competitive game nights, and frequent dance parties.
They Aren't Sure About Adding More Babies To Their Family
Following the birth of Zaia in November 2019, Fowler's mother told US Magazine in February 2020 that she and her husband were not sure about having a baby no. 4. 
Holker said, "We're not opposed to it or doing it. We just want to make sure that all of our kids always have enough attention to feel fully loved. I would never want a kid to feel like we don't have enough attention to be at their activities, so that's the thing that we consider. We'll see how it goes."
She also revealed that Boss wanted to have "seven or eight" children when she asked him about kids during the early days of their dating. However, Boss admitted he changed his mind after witnessing childbirth.
Holker further shared that their schedules would change when their family grew four to five.
Later, in March 2022, she shared her old photos with baby bumps, captioning, "I miss being pregnant!" while asking her husband about his thoughts about baby no. 4.
Fowler's Mother Met Her Step-Dad In a Romantic-Comedy Way
Both professional dancers, Holker and Boss, first met each other while competing on the second season of So You Think You Can Dance in 2006. According to a July 2020 Popsugar article, they met briefly when their mutual friend Ivan Koumaev introduced them to a party, but they didn't become romantically involved until the seventh season in 2010 when they were both All-Stars.
Holker confessed with Dance Spirit in 2012 that she thought Boss was the cutest guy ever from the first week of So You Think You Can Dance as All-Stars. After that, however, they barely spoke to each other the whole season.
Later, the two attended the Step Up 3D premiere together, and Holker managed to snag Boss' number after dancing with him at the afterparty. They eventually decided to keep talking with each other. Finally, they began dating after dancing together the whole night at the So You Think You Can Dance season seven wrap party. They have been together ever since. The couple got engaged in 2013 and subsequently married in December of the same year.
Fowler Gained Prominence On Social Media
Fowler grew up in Los Angeles, California Fowler started taking dancing lessons from a young age and played soccer in school. She began gaining prominence in 2015 when her parents signed up for an Instagram account. 
At the time, her mother was an already established reality-tv star (So You Think You Can Dance), which aided in her popularity at such a young age. 
She is The Co-Founder Of WesNPres Retail Company
In addition, Fowler launched a small bracelet retail company, WesNPres, with her elementary best friend, Preslie. They also announced that their products' profits would be directed towards the Save Innocence Charity.
WesNPres introduces hand-made bracelets with staple sun and moon symbols and other creative designs.
She Plans To Launch Her Clothing Line 
In a 2021 interview with E! News, Fowler further disclosed that she wants to initiate a fashion line. Sharing that she wants to get big in the fashion department, she said, "I've always loved makeup, clothing, fashion, hair."
She Shattered The Bully On Social Media
In 2020, Weslie Fowler—who finds comfort in wearing loose-fitted clothes with dark color—shunned online bullies who called her for dark-colored, loosely fitting clothes via her TikTok post. Via a TikTok video, she shared to her followers that the patriarchy was dead and clarified that it was her style rather than her gender recognition.
"Just because I don't wear dresses and bright pink doesn't mean I'm dressing like a boy. This is my style and I necessarily wear comfy clothes and darker colors, and just because I dress like that, doesn't mean I'm dressing like a boy,' Weslie explained with confidence.
She noted that fashion trends don't have a gender, and most significantly, she would not change according to how other people felt about her.
Her famous mother shared the clip with her over 1.9 million Instagram followers, appreciating her standing up for herself and taking a firm stand.
Back in the past, when Fowler was a second-grader in school, she still used to get negative comments from her fellow students that she was dressing up as a boy. Her mother described E! News in May 2021 that Fowler loved to wear suspenders and a bowtie at that time, but her classmates lacked her same fashion-forward sensibility. So even though her classmates called her a boy for wearing boy clothes, she continued wearing the attire of her desire. 
Amidst the backlash, her parents supported and encouraged her to wear what she loved. Her mother told in the interview that they even kept the bowtie for memory's sake.