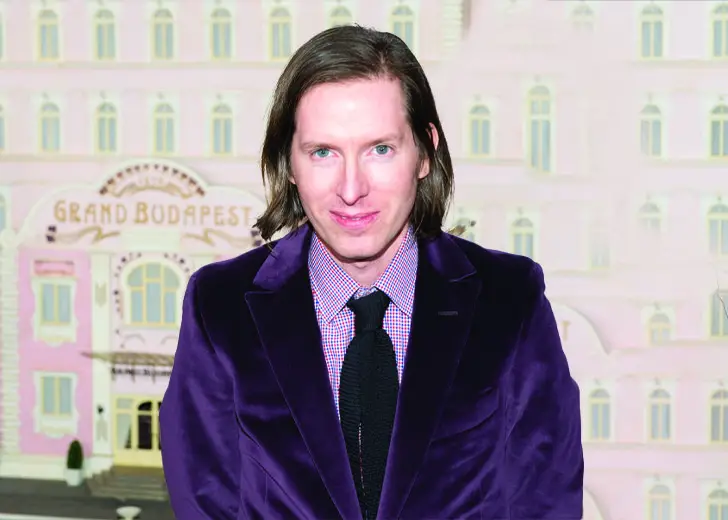 Quick Wiki
Full Name

Wesley Wales Anderson

Nickname

Wes Anderson

Birth Date

May 01, 1969

Age

54 Years, 1 Months

Nationality

American

Birthplace

Houston, Texas, USA

Zodiac Sign

Taurus

Occupation

Director, Screenwriter & Producer

Mother

Texas Ann nee Burroughs

Father

Melver Leonard Anderson

Brothers

Eric Anderson and Mel Anderson

Mother's Occupation

Archaeologist turned Real Estate Agent

Father's Occupation

Advertising & Public Relations

University

University of Texas

Relationship Status

In a relationship

Girlfriend

Juman Malouf
Director of 'The Grand Budapest Hotel'
Wes Anderson | Biography
Multiple-times 'Oscar' Nominated
Anderson grew up wanting to be an architect and then a writer in high school, and he eventually found his niche in creating films. He attended the University of Texas in Austin, majoring in philosophy. In college, he met Owen Wilson, and they both were movie fanatics. 
---
Wes Anderson is a writer, director, and producer who is critiqued as one of the most visualized directors of the century. 
Who is Wes Anderson?
Wesley Wales Anderson was born on 1 May 1969 in Houston, Texas. He was the second child of three children of his parents where his mother, Texas Ann nee Burroughs, was an archaeologist turned real estate agent, then his father, Melver Leonard Anderson, was an advertising and public relations agent. His two brothers are Eric and Mel. 
Anderson grew up wanting to be an architect and then a writer in high school, and he eventually found his niche in creating films. He attended the University of Texas in Austin, majoring in philosophy. In college, he met Owen Wilson, and they both were movie fanatics. 
They wanted to work together on something, so they each borrowed a few thousand dollars from their fathers and made their first short film, Bottle Rocket (1994) which they co-wrote and Anderson directed. They managed to get a chance to feature the short film on a big scale, with the cast they wanted and the story they chose without having to compromise. The movie came out in 1996 and received appraisals but did not perform well at the box office. 
Movies
Anderson then co-wrote Rushmore (1998) with Wilson, a coming-of-age comedy-drama that won him the 'Best Director' at the 'Independent Spirit Awards in 1999. His next movie was The Royal Tenenbaums, released in 2001, co-written with Wilson, a comedy-drama, which was his first movie to be nominated for the 'Academy Awards' with good reviews from the critics and box-office being his then greatest financial success. 
He then featured The Life Aquatic with Steve Zissou in 2004, co-written with Noah Baumbach, which could not match the success of the Tenenbaums but was artistically appreciated in the industry. Then came The Darjeeling Limited, co-written with Roman Coppola and Jason Schwartzman. 
Anderson's first stop-motion-animated film was the Fantastic Mr. Fox of 2009, based on Roald Dahl's book. Followed by his Cannes debuting Moonrise Kingdom, co-written with Roman Coppola, was a coming-of-age film. It became a financial success, and he was nominated for his screenplay at the 'Academy Awards.'
Also Read About - Thomas Wilson Brown - Age, Wife, Family, Now
His next movie was The Grand Budapest Hotel, co-written with Hugo Guinness, becoming one of his critically and financially successful movies. He was nominated for the 'Best Director' with eight other nominations at the 'Academy Awards.' It became his highest-grossing project which won four 'Academy Awards.'
Anderson's recent release was the 2018 Isle of Dogs, which he co-wrote with Roman Coppola, Jason Schwartzman, and Kunichi Nomura. Followed by The French Dispatch, released in 2021, is his latest comedy movie starring Timothee Chalamet, Benicio Del Toro, and Adrian Brody. 
Wes Anderson Style
In his every project, Anderson leaves a clear connecting thread that links them together. They are similar and unique simultaneously, and it is presented as the 'world of his own.' The stories revolve around their idiosyncratic characters. They are expressive, ambitious, reasonably argumentative, and often have a secure, developed form of identity. They also have a distinct pattern of speech that retains engagement with the audience and the plot. The children in the story talk and act like adults while the adults showcase the humble characteristics of children. 
Alongside, the characters reveal their in-depth damage, class anxiety, and emotional troubles. They have conflicts, to begin with, due to or reason to a dysfunctional family, and Anderson derives humor and entertainment from the dysfunction. His art of delivering comedy while holding serious themes and deep emotions are considered an unusual blend in his stories.
Followed by that, Anderson displays a visually aesthetic color palette alongside his characters. His peculiarity is detailed in his nuanced production. He extracts emotions from the color and matches them with the movie's theme. The designs, costumes, and sets are predominantly made from scratch, which lets the characters have explicit and deliberate artistic identities. The information observed are within a simple narrative built by and for the character. His relentless attention to the preciseness of the picture voluntarily feeds data to the story, and it is often critiqued as 'humbly and subtly presented.' 
Wes Anderson's Wife
Anderson is in a relationship with the Lebanese fashion designer turned writer Juman Malouf. They met each other through mutual friends in 2009 ane been together ever since. 
She was born in Beirut in 1975 during the civil war, after which she was raised in Saudi Arabia, then London, with her brother Tarek. Her mother, Hanan al-Shaykh, was a successful novelist, while her father was a construction worker in Saudi Arabia. 
Malouf studied arts and theater at Brown University. She also went to New York University's Tisch School of Arts to receive a master's in Fine Arts Degree. 
She briefly worked as a theater costume designer and later co-founded the Charlotte Corday clothing label. Then during the end of Bush's presidency, she started writing a children's novel 'The Trilogy of Two' which was published in 2015.