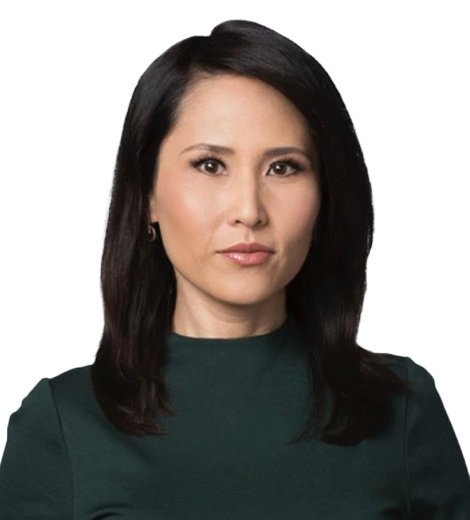 Quick Wiki
Full Name

Vicky Nguyen

Occupation

Television Correspondent, Reporter

Nationality

American

Birthplace

Saigon, Vietnam
Investigative and Consumer Correspondent for NBC News
Vicky Nguyen | Biography
Began Her Journalism Career in 2000 when She was hired at Central Florida News 13
In 2007, Nguyen started working with NBC Bay Area (KNTV) as a general assignment reporter in the San Francisco Bay Area. Later, she was promoted to special projects reporter and then senior investigative reporter/anchor. While there, she produced and hosted multiple long-form news specials on food safety. She also extensively covered the issues of a Bay Area high school that had a high rate of unreported abuse allegations. In April 2019, she moved to New York when she was hired as an investigative and consumer correspondent for NBC News. She then contributed to NBC News' various news platforms, including 'Today Show,' '3rd Hour of Today,' 'NBC News Now,' and 'Nightly News with Lester Holt.' 
---
Vicky Nguyen is an investigative and consumer correspondent for NBC News.
Who is Vicky Nguyen?
Vicky Nguyen is a multiple award-winning Vietnamese-American investigative journalist. She has been working as NBC News' investigative and consumer correspondent since April 2019. Previously, Nguyen worked for NBC Bay Area (KNTV) in the San Francisco Bay Area for over a decade as a senior investigative reporter and anchor. Before joining NBC, she worked at television stations in Arizona, Nevada, and Florida. 
How old is Vicky Nguyen today?
Vicky Nguyen was born in 1978 in Saigon, Vietnam, to her father Huy and mother Lien. To escape communism, she and her parents fled Vietnam on 4 May 1979 when she was only eight months old. After a couple of days of the journey by boat, they landed in Pulau Bidong, Malaysia. They then stayed there in a refugee camp for 14 months. It was there in the refugee camp where she learned to walk. 
Later, her family was sponsored to America by a family and church community in Eugene, Oregon. She then spent her childhood in Eugene, Reno, San Jose, and Santa Rosa. At age 10, she received her citizenship in San Jose and became a U.S. citizen. 
Where did Vicky Nguyen go to College?
Nguyen says she experienced "the typical bullying and racism" like many other Asian Americans growing up. She writes on her website, "After growing up in Eugene, Reno, San Jose, and Santa Rosa, I went to college at the University of San Francisco. Not because we're Catholic, but because they offered a generous academic scholarship, making it cheaper to go to a private Jesuit school than to Cal. I also got rejected from Stanford. Apparently they didn't want another Asian pre-med kid. Which is their loss, really, since I turned out be an Asian TV reporter. VERY original."
Eventually, she graduated with a Bachelor of Arts (communication major and biology minor) from the University of San Francisco (USF). During her time at the university, she served as the president of the student group Associated Students of USF and vice president of Residence Hall Association (RHA). She was also a member of the university's cheer squad and Alpha Sigma Nu Honor Society. She later graduated from USF as a valedictorian in 2000.
During her college years, Nguyen interned at CNN for several months in 1999. She also served as a news intern at KPIX CBS 5 for six months and as a Kaiser Family Foundation health reporting intern at KTVU for four months. 
Career Start
Nguyen began her professional journalism career in 2000 when she was hired at Central Florida News 13 in Orlando, Florida. She says she worked like a "one-woman-band" at the network. While there, she managed to shoot, report, write, and edit her stories and deliver live reports for the morning show. 
After working at Central Florida 13 for a year and nine months, she worked as a reporter at ABC/CW+ affiliated KOLO-TV in Reno, Nevada, for more than one year.
 In an interview with Bay Area Women magazine in 2020, Nguyen recalled that her friends used to call her "the Biggest Little Reporter" in "the Biggest Little CIty in the World" at the time.
From 2004 to 2007, she served KSAZ Fox 10 in Phoenix, Arizona, agreeing to work nights and weekends. While at the network, she covered the infamous "Baseline Killer" and "Serial Shooter" investigations, which was the first time when two separate killers prowled Pheonix at the same time. 
NBC
In 2007, Nguyen started working with NBC Bay Area(KNTV) as a general assignment reporter in the San Francisco Bay Area. Later, she was promoted to special projects reporter and then senior investigative reporter/anchor. While there, she produced and hosted multiple long-form news specials on food safety. She also extensively covered the issues of a Bay Area high school that had a high rate of unreported abuse allegations.
In April 2019, she moved to New York when she was hired as an investigative and consumer correspondent for NBC News. She then contributed to NBC News' various news platforms, including Today Show, 3rd Hour of Today, NBC News Now, and Nightly News with Lester Holt. 
Awards and Nominations
Nguyen has received over a dozen Emmy Awards in categories such as 'Best Reporter' and 'Investigative Report.' In addition, she was recognized as the '2014 Northern California SPJ Journalist of the Year.' In 2019, she and her team of NBC Bay Area received the '2019 DuPont-Columbia Award' for their investigation series, Drivers Under Siege, which provided testimony about violent attacks on bus drivers of Bay Area. She was also listed in the '2020 New York Women's Impact Report' by Variety.
In addition, Nguyen has also received numerous national journalism awards, including 'Gracie Awards' for 'On Air Talent' and 'Outstanding Investigative Report,' 'National Press Club Award' for consumer reporting, and 'National Headliner Award' for environmental reporting. She has also been honored with other national awards such as 'National Emmy,' 'Scripps Howard Award,' 'SPJ Delta Sigma Chi Award,' and 'Clarion Award.' She is also a recipient of multiple regional Murrow and Associated Press awards. 
Similarly, she has won journalism awards from the Asin American Journalism Association (AAJA) and the Radio and Television Directors Association (RTNDA).
Husband
Nguyen met her future husband at the age of 14. They started dating when she was 16 years old and eventually got married. The couple together has three daughters.