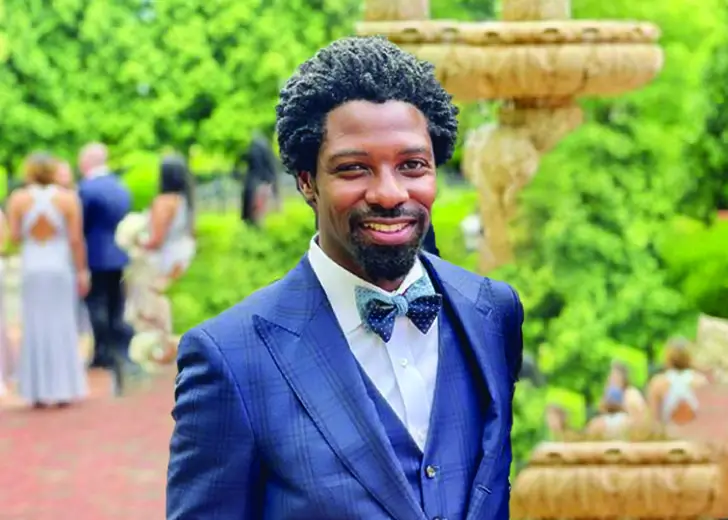 Quick Wiki
Full Name

Uche Ojeh

Ethnicity

Not Disclosed

Nationality

American

Occupation

Consultant

University

Northwestern University Chicago

Relationship Status

Married

Wife

Sheinelle Jones

Net Worth

Not Disclosed
Husband of Journalist Sheinelle Jones
Uche Ojeh| Biography
Managing Partner at UAO Consulting
Uche Ojeh is a consultant and husband of ABC anchor Sheinelle Jones.
---
Who is Uche Ojeh?
Uche Ojeh met his future wife, Sheinelle Jones, as a senior in high school. He was on a college tour where Jones was the guide college student. They stayed in a relationship for a couple of years before getting married in September 2007. Their wedding was held in Rittenhouse Square, Philadelphia. 
Ojeh went to Northwestern University from 1997 to 2001, where he studied from 1997 to 2001. After completing college, in 2001, he was hired by International Business Machines Corporation (IBM) as a Consultant working till 2005. then from 2005 to 2008, he worked for Accenture, eventually joining UAO Consulting as their Managing Partner in 2008.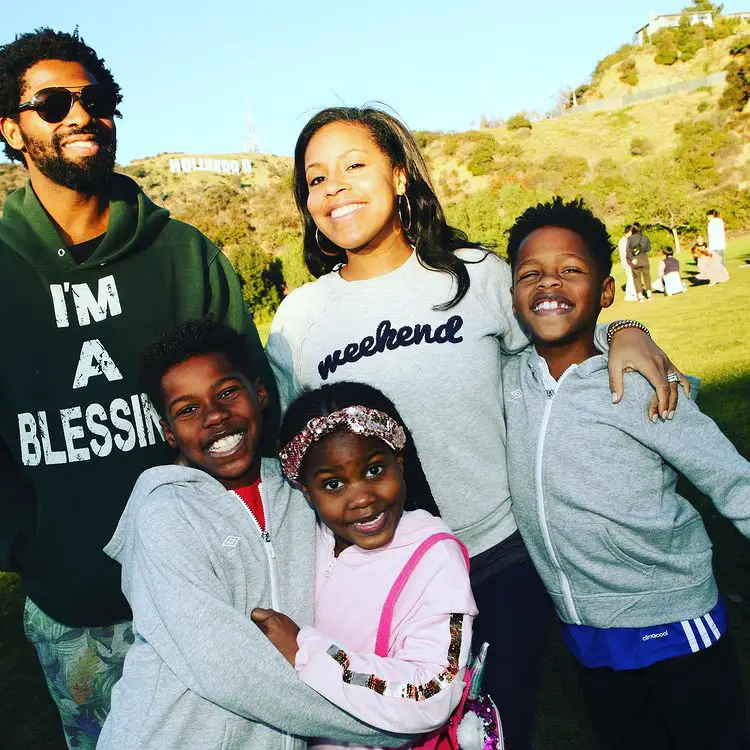 They are parents to three children, eldest son Uche with twins Clara and Kayin. 
Wife Sheinelle Jones
Jones was born on 16 April 1978 in Philadelphia, Pennsylvania. Although her father was a US District Court Judge, she wanted to become a journalist from a young age. 
She studied at Northwestern University Chicago and started broadcasting journalism with WICS-TV. After that, she worked at local stations like KOKI-TV and WTXF-TV before joining NBC and MSNBC. Since then, Jones has been working as the co-anchor of NBC Morning Show and host of MSNBC Live. 
Wife's Throat Surgery 
Besides, in 2020, Jones underwent vocal cord surgery to remove a polyp. She had issues with a sore throat and hoarse sound for a long time before deciding to resort to surgery. As a result, she had to stay at complete rest, which meant not speaking for weeks. 
After returning to anchoring, she told People Magazine it was a gift of silence. But at the same time, she found it hard to communicate with her children. 
"At first it was very difficult, I'm not gonna lie, ordering a chai tea on a memo board or trying to talk to the kids. But after I just embraced it, I kind of found a gift in that," Jones confessed. 
She added about her refined skills of listening, which made her aware of her day-to-day activities. 
"And the second thing is the power of listening. We can apply that to the situation that we're in right now. You're home with your kids this morning or you're with your spouse probably more than you're use. I noticed that when you can't speak, your ears perk up and you're hearing things that you've never heard before," she further clarified. 
Also Read About - Jason Johnson - MSNBC, Podcast, Twitter, Career
Jones also said that after the surgery and after gaining consciousness, she began crying because she wanted to release the tension from her throat for a long time. 
"Once I was alone in post-recovery … I started crying through my oxygen mask… the nurse rushed over and gave me a pen to scribble what was the matter. Honestly, nothing was wrong — I think it was just a release … this has been a long time coming and I've struggled off and on for so long…. I also felt like I was wrapped in prayers …. it felt like such a powerful moment," Jones recounted.