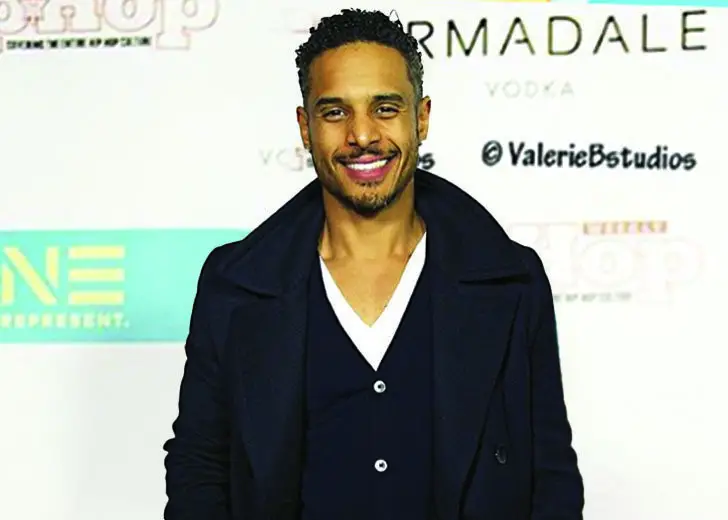 Quick Wiki
Full Name

Travis Winfrey

Birth Date

Apr 15, 1981

Age

42 Years, 5 Months

Ethnicity

Trinidad and Italian

Zodiac Sign

Aries

Occupation

Actor, Producer and Director

University

University of Georgia

Education

Physics

Relationship Status

Not Disclosed

Girlfriend

Not Disclosed
Actor on 'Single Ladies'
Travis Winfrey | Biography
Producer of 'Sesame Street'
Travis Winfrey is a renowned actor and producer. He has mainly gathered fame from his notable appearances in TV shows such as 'Single Ladies' (2011-2015), 'Pretty Little Liars' (2015-2016), and 'The Family Business' (2019-2021).
---
Who is Travis Winfrey?
Travis Winfrey is an actor primarily known for his appearance as Sebastian in the BET drama series The Family Business. From 2019 to 2021, he portrayed the character in over ten episodes.
Winfrey is of American nationality, born and raised in the USA. Although his exact birthplace is not known, he has lived in several US states, such as California, Georgia, and Atlanta. He was born in 1981 and observes his birthday every year on 15 April.
Regarding his family and siblings, he has not disclosed anything about them yet. Similarly, about his education details, he is a 2002 graduate of the University of Georgia with Physics as a major. 
Before going into acting, Winfrey also worked as a consultant and producer. From 2008 to 2011, he was a consultant at Entertainment and Nightlife Consultant. Then in 2018, he worked at Sesame Workshop as a Producer and then from 2018 to 2021 at Inhale Enterprise. In addition, he founded Clarke Global Services in 2013 and remained as their president.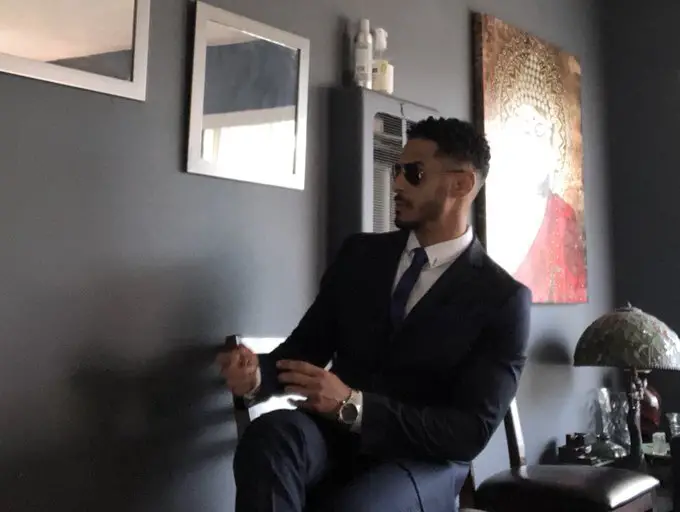 Short Career Bio
Winfrey made his Hollywood debut portraying a drunk guy in the TV series Passions in 2006. The same year, he landed a recurring role as Marlon Wayans in MADtv. However, Winfrey had his first prominent on-screen role in 2011 in the TV series Single Ladies. From 2011 to 015, he played the character Omar Kearse in 43 episodes.
In an interview, he revealed to PS Love Charli that Single Ladies helped his career after being in the industry for nearly five years. 
"I believe actually it was Single Ladies that started my career. I had been doing acting for about 5 years and getting that part was a blessing. I was in Atlanta at the time and had lived in Los Angeles for 4 years, so I just went back to Atlanta to take a year off and Single Ladies just happened to present itself. I think that people really received it well," Winfrey shared. 
As of 2022, Winfrey has acted in 26 movies and TV shows. His most notable roles are in Daddy's Home (2014 TV movie), Pretty Little Liars (2015-2016 TV series), Here We Go Again (2016 TV series), You Can't Fight Christmas (2017 movie), and Kenan (2022 TV series), etc.
Also Read About - Lamman Rucker - Age, Wife, Net Worth, Movie, Bio
Besides acting, Winfrey is also a recognized TV and film producer. His producing works include Sesame Street (2019 TV series), It Can Be Done: Ending Homelessness in America (2021 Documentary), etc.
Does Travis Winfrey have Girlfriend?
The Family Business actor, Winfrey, is relatively secretive when the queries are about his personal life. He has not spoken to any media sources regarding his past or present relationships. 
Some of his fans speculated that he is gay, like his character in the series Single Ladies. However, in the PS Charli interview, he shared that he was nothing like his character in the series. He could not even relate to the decisions made by Omar. 
"That's funny because I'm really not like him at all, but I think that's the most fun to play with, is that I'm really not like him. I'm not the party guy. I'm not the social, the commentary guy. I mean so far, I'm not like Omar. Some of the things I just wouldn't have done. And they wouldn't have done that to me! [laughter]. No. I'm not gonna be calling nobody at a party embarrassing myself. Never lose your cool. I had to tell Omar that a couple of times," he expressed.