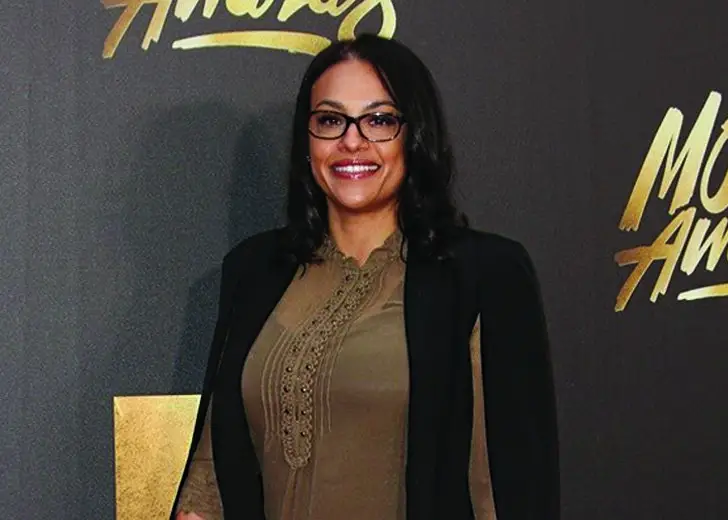 Quick Wiki
Full Name

Tomica Woods-Wright

Birth Date

Dec 07, 1969

Age

53 Years, 9 Months

Nationality

American

Birthplace

California, USA

Zodiac Sign

Sagittarius

University

Santa Monica College

Education

Graduated

Relationship Status

Widow

Husband

Eric Lynn Wright aka Eazy-E

Husband's Profession Rapper, Song Writer
Wedding Date

March 1995

Net Worth

$5 Million

Children

Two

Son

Dominick Wright aka Lil Eazy

Daughter

Daijah Wright
American Businesswoman and Producer
Tomica Wright | Biography
Wife of Late Rapper Eazy-E
Wright was married to the late American rapper Eric Lynn Wright aka Eazy-E.
---
Who is Tomica Wright?
Tomica Wright, also known as Tomica Woods-Wright, is an American businesswoman and producer born in California on 7 December 1969. 
She graduated from San Fernando Valley High School and went to Santa Monica College afterward. Wright transferred to West Los Angeles College after two years and graduated with a bachelor's degree in 1992.
Wright began working as a secretary for Clarence Avant, the founder of Tabu Records, after college and later moved with him to Motown Records in 1993.
Later, Wright took over Ruthless Records after her husband, Eazy-E's death. She signed with artists like Big Chan, Blulight, and Big Roce, as well as actor/comedian Chris Tucker. 
Wright signed a distribution deal with Epic/Sony in 1997. She has also appeared in the documentaries NWA & Eazy-E: Kings of Compton (2016) and The Black Godfather (2019).
Besides, Wright produced the critically acclaimed film Straight Outta Compton in 2015, based on her late husband, Eazy-E's rap group N.W.A. The film won an 'Academy Award' nomination for 'Best Original Screenplay.' In addition, the movie also received awards from the African-American Film Critics Association, Casting Society of America, Hollywood Film Awards, NAACP Image Awards, among others.
Her Husband Eazy-E Died After 12 Days of Their Marriage
Wright got married to rapper Eazy-E, originally known as Eric Lynn Wright, at the age of 26 on 14 March 1995. They had been dating for four years before getting married.
The couple first met in a Los Angeles nightclub in 1991. After that, they began dating following a friendship. 
The pair tied the knot when Eazy was still in the hospital because of health issues. He was diagnosed with AIDS a month before the wedding, in late February, after being hospitalized at Cedars-Sinai Medical Center for a violent cough. From there, his health continued to deteriorate.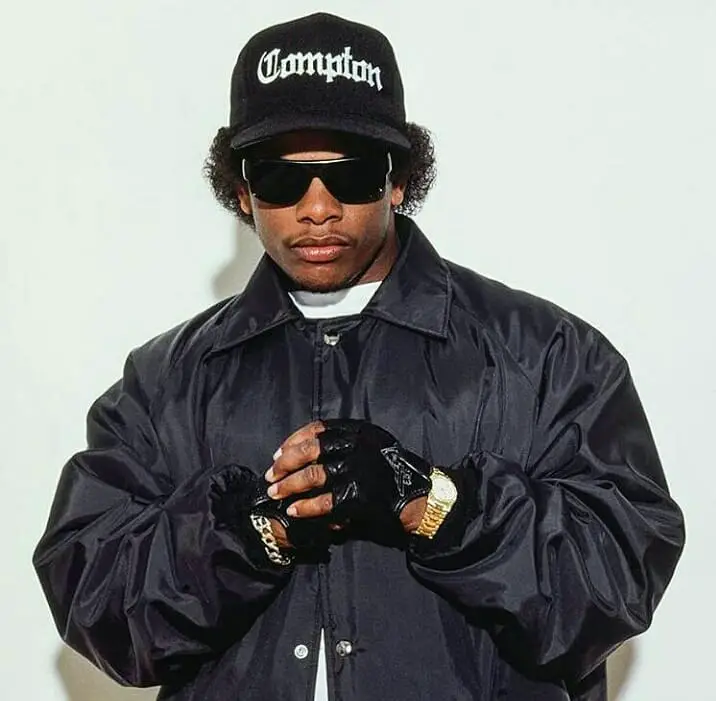 Despite Eazy's health problems, the pair married in the intensive care unit. But unfortunately, the pair were only married for 12 days before Eazy died of AIDS-related pneumonia on 26 March 1995. 
Eazy was buried in a gold casket at Rose Hills Memorial Park on 7 April 1995.
In 2016, E.B. Wright, Wright's stepdaughter and Eazy's daughter crowdfunded Ruthless Scandal: No More Lies, a documentary film about her father's death.
Eazy's son, Yung Eazy, claimed that Suge Knight killed his father by injecting him with HIV. He also shared a post on Instagram, which had since been deleted, with the caption, "I've been known my pops was killed. His death never added up 2 what ppl have always said maybe they think we're idiots blind to the truth idk….but 4 u new fans, youngsters & ppl who just don't know much notice in #StraightOuttaCompton Eazy did not get sick until after the studio incident with suge and look how he acknowledged & admits on this interview with #JimmyKimmel injecting ppl instead of shooting them is a new thing that's done. the truth is out there its just blinded by the fact that Eric had a lot of s*x."
Also Read: Fabolous - Age, Songs, Net Worth, Daughter, & Grammy Wins
She Has Two Kids with Eazy-E
Wright has two children with Eazy-E. Before the couple met, Eazy had five children from five different marriages.
In 1994, Wright gave birth to their son, Dominick Wright, now known as Lil Eazy. She then became pregnant with their daughter, Daijah Wright, who she gave birth to six months after her husband passed away.
What is Her Net Worth?
Eazy-E's net worth stood at $8 million at the time of his death, which he left for Wright and their two children. According to Celebrity Net Worth, Wright's net worth is estimated at $5 million as of 2022.