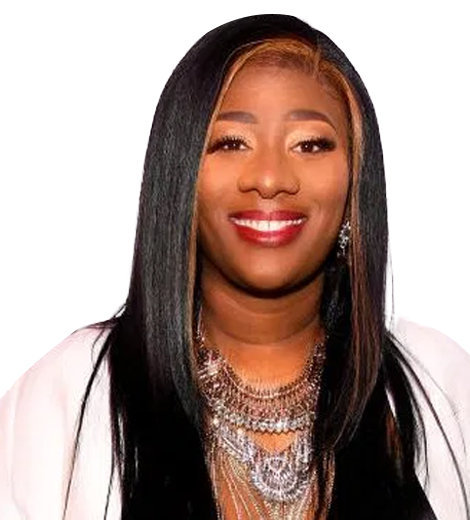 Quick Wiki
Full Name

Reynell Steward

Nickname

Supa Cent, Wuzzam Supa

Occupation

Entrpreneur

Nationality

American

Birthplace

New Orleans

Birth Date

Feb 02, 1988

Age

35 Years, 7 Months
Founder of Makeup Products Company Crayon Case
Supa Cent | Biography 2021
In 2017, Cent Put All of Her Savings Into Creating a Brand for Makeup Beginners
Cent's recipe for success has been using vibrant colors in her makeup products and savvy advertising through a school supplies theme. She herself learned to do makeup on her own and later conceptualized the learning experience through the theme. "I've always been a social media person, so I would go on Periscope live to do my makeup and I would mess it up," Supa Cent reflected on her career start. "I eventually started learning to do my makeup well and then people started asking me what I was using. That's when I said, 'If y'all gonna keep asking what I'm using, I'm going to come out with my own makeup.'"
---
Supa Cent is a social media influence and the founder of makeup products company Crayon Case. 
Who is Supa Cent?
Cent was born and raised in New Orleans. After being unable to complete her studies, she began working as a waitress and housekeeper. Then she joined social media platforms and started uploaded comedy and makeup videos. She eventually became quite popular, after which she decided to launch a makeup brand.
In 2017, she created The Crayon Case in 2017. She first launched an eye shadow palette and soon introduced other makeup products. And by 2018, she was already making million dollars in revenue. In the 2018 Cyber Monday sale, she made a sale of $1 million within two hours. Subsequently, in 2019, she made 1.37 million within one hour.
Cent's recipe for success has been using vibrant colors in her makeup products and savvy advertising through a school supplies theme. She herself learned to do makeup on her own and later conceptualized the learning experience through the theme.
"I've always been a social media person, so I would go on Periscope live to do my makeup and I would mess it up," Supa Cent reflected on her career start. "I eventually started learning to do my makeup well and then people started asking me what I was using. That's when I said, 'If y'all gonna keep asking what I'm using, I'm going to come out with my own makeup.'"
In her personal life, Cent has two children, one son and one daughter.
How Old is Supa Cent?
Cent was born as Reynell Steward on 2 February 1988 in New Orleans. While she was in middle school, she was bullied by other students. Eventually, she dropped out of high school.
After that, Cent started working as a waitress in the French Quarters of the neighborhood. Along with that, she also worked as a housekeeper for some time. 
Then in 2005, Cent joined social media when hurricane Katrina hit the Gulf Coast of the United States, especially the New Orleans part of the country. She became active in posting videos on anything she came across, which the viewers found funny. She also uploaded her make-up videos, her ups and downs, and her best tricks. And soon, people began asking her tips and proper tutorials, which gave her the idea of creating a makeup product for beginners.
Crayon Case
Eventually, in 2017, Cent put all of her savings into creating a brand for makeup beginners. She called it Crayon Case as she wanted it to become a product that can meet the demands of a learning makeup artist.
Initially, Cent was experimenting with the products. She first launched the eyeshadow palette Box of Crayons, which offered an array of hues and pigments. She prepared it to convey a nostalgic recollection of childhood with crayons and vivid colors.     
The palette went viral on social media. It reminisced people's childhood and stood on its ground with the quality of the product, which attracted customers ranging from amateurs to professionals.
After that, Cent also launched a wide range of cosmetic products, including highlighters, palettes, lip and eye pencils, more eyeshadow palettes, and lipsticks. In addition to that, she also named the products after her close friends as an honor for their help during the low point of her life. The very first eyeshadow palette was named after her friend Briki, then another palette was named Ross, Tokyo, along with a brush set after her friend Judy. 
And in a Cyber Monday sale of 2018, she made a million dollars in revenue within two hours. She had also signed deals with various influencers and media personalities for promotion.
When asked about her expectations on the product's success, Cent said, "Not in a million years. I knew it would be popular because it was in my strategy. I was going to pay whoever I needed to pay to get my company exposure. Just so happened, it went viral from the creativity of the brand. It happened so fast. [It's a] wonderful blessing."
Followed by that, in 2019, she sold $1.37 million within an hour during the year's Cyber Monday Sale. 
Fiancee and Ex-Boyfriend
Although unconfirmed when Cent was engaged to be married to Louis, also known as Lou, she broke off the engagement in late July of 2020 after series of allegations.
After radio host, Milagro Gramz took it to Twitter to post the alleged chat between Louis and the alleged teenager, Cent, also known as Wuzzam Supa, broke up with Lou in October 2019. 
Even though Lou responded to the allegations stating that he was misled by the girl and implying that he texted her when he and Cent were on a break, Cent ultimately decided to move on in her life. 
"True or False. I'm not bout to stick around to find out," the social media star said on Twitter. In a follow-up tweet, Supa Cent said. "I know some may think this is funny and that's fine. But I can't flex like my I'm not hurt. It was def a gut punch to the stomach. I'll get through it tho. I appreciate all the genuine love and support from my sincere supporters. Thank you so much."
Cent and Lou had a daughter, Lea Mae League, in 2019. And after they broke up, they went through a social media back and forth related to the child's custody. Then, Cent even claimed that Lou was a pedophile and she would never let her daughter live with him. However, the feud later subsided in the public's eye when Lou's deactivated his Instagram. Cent's Instagram also remains unavailable, as of 5 August 2021.
Later, in September of 2020, Cent revealed that she was dating the rapper Sage the Gemini. However, in February of 2021, she announced that she was single again. 
Son
Cent also has a son born in 2010. She has not disclosed the father of her son, but while promoting her brand, she talked about teaching him to go against his bullies.