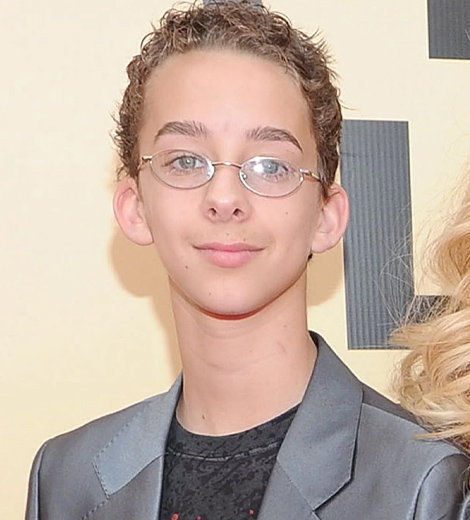 Quick Wiki
Full Name

Sullivan Skye Sweeten

Occupation

Actor

Nationality

American

Birthplace

Brownwood, Texas, USA

Birth Date

May 12, 1995

Age

28 Years, 6 Months

Nickname

Sullivan Sweeten

Zodiac Sign

Taurus

Brother

Twin Brother Sawyer Sweeten

Relationship Status

Not Disclosed

Net Worth

1.5 Million (allfamousbirthday)
Cast Of CBS Sitcom 'Everybody Loves Raymond'
Sullivan Sweeten | Biography
Played Michael Barone in 142 episodes of 'Everybody Loves Raymond'
From September 1996 through May 2005, the CBS sitcom 'Everybody Loves Raymond' aired for nine seasons and 210 episodes. Madylin Sweeten played Ally Barone, late Sawyer Sweeten played Geoffrey Barone, and Sullivan Sweeten played Michael Barone in this series. 
---
Sullivan Sweeten is an American actor who played one of the twin boys in the television show Everyone Loves Raymond.
Who is Sullivan Sweeten?
Sullivan Sweeten, full name Sullivan Skye Sweeten was a cast member of the popular sitcom Everyone Loves Raymond from 1996 to 2005. He was born on 12 May 1995 in Brownwood, Texas, USA, to mother Elizabeth and father Timothy. 
He had a twin brother Sawyer with whom he started acting on Everyone Loves Raymond when they were only 16 months old and barely speaking. Following the conclusion of the series Sullivan gradually ceased his presence in the entertainment industry. He played in the short Casting in 2017 and hasn't been seen on the big screen ever since then. 
Unfortunately, in 2015, his twin brother Sawyer committed suicide during a family trip. The incident left his family and the show's fans shocked and an unforgettable loss. 
Career
In 1996, Sullivan Sweeten, his late twin brother Sawyer and older sister Madylin appeared on Everyone Loves Raymond. The twin brothers were just 16 months old back then. After that, however, they quit acting as they grew up.
From 1996 until 2005, Sullivan played Michael Barone in 142 episodes of Everybody Loves Raymond. In addition, he had a cameo appearance in the TV series Even Stevens (2000) as Milton in the episode 'All About Yvette.' Furthermore, he portrayed the younger version of the titular Frank in the 2002 feature Frank McKlusky, C.I.
Sullivan also has a few self-credited works. In 2004, he played himself in the TV movie-documentary TV Guide Close Up: From Comedy Club to Primetime and the 2010 TV special The 8th Annual TV Land Awards.
Also Read About - Drew Robinson - MLB, Eye, Suicide & Marriage 
'Everybody Loves Raymond'
From September 1996 through May 2005, the CBS sitcom Everybody Loves Raymond aired for nine seasons and 210 episodes. Madylin Sweeten played Ally Barone, the late Sawyer Sweeten played Geoffrey Barone, and Sullivan Sweeten played Michael Barone in this series. The sitcom chronicled the life of sports journalist Ray Barone (played by Ray Romano) and his chaotic family.
Ray Barone had a loving wife, a lovely family, a remarkable career, and a stunning Long Island home. However, there lived only one issue; his unpleasant parents, who lived right across the street, and his envious brother, who were constantly in his way. The plotline revolves around the irresistible nature of Ray Barone.
Siblings
Sweeten had eight siblings and nine children, including him altogether. Namely, Sawyer Sweeten, Madylin Sweeten, Elliette Sweeten, Guiliana Sweeten, Claudia Sweeten, Maysa Sweeten, Emma Sweeten, and Jaymeson Sweeten. 
Madylin, Sawyer, and Sullivan, the real-life siblings, also starred as on-screen siblings in the sitcom Everybody Loves Raymond. 
Following the series, Madylin starred in several short films, including Choice (2017), Mommy (2015), and Wedding Frisk (2014), and stayed in the entertainment sector. On the other hand, the twin brothers stayed out of the spotlight following Everybody Loves Raymond. 
Madylin Sweeten went on to marry actor Sean Durrie in 2018. 
Brother's Death
Sawyer Sweeten, 19 years old at his death, committed suicide in April 2015, a week away from his 20th birthday. According to the magazine Hollywood Reporter, Sweeten was visiting relatives in Texas, and he shot himself on the front porch of a family's home. 
Their sister Madylin made a formal statement breaking the unfortunate news. The information connoted, "We are devastated to report that our beloved brother, son, and friend, Sawyer Sweeten, took his own life. He was weeks away from his 20th birthday. At this sensitive time, our family requests privacy and we beg of you to reach out to the ones you love. At this time I would like to encourage everyone to reach out to the ones you love. Let them have no doubt of what they mean to you."
Later, Amo Mama Magazine reported that one of the family relatives, Jacklyn Stines, shared the background behind the suicide. Stines disclosed that the Sweeten family had a history of depression, and Sawyer himself had ADHD from a young age. As Stines added, his disability in learning and continuing his life as a normal kid was difficult, which could have fueled him to end his life. While after Everybody Loves Raymond ended, Sawyer did not choose to continue a career in acting irrespective of his immense popularity, like his twin brother Sullivan. 
After Sawyer died in 2015, their mother, Gini, gave an interview at the Larry King Now, reported by People Magazine. She admitted to accounts of paranoia and delusional incidents he was going through a couple of weeks before the incident. 
Gini shared that Sawyer and Sullivan resided in their own house they bought together. Then a few weeks before, Sawyer reached out to one of his sisters, Maysa, after a breakdown. However, not fully comprehending his situation Maysa did not register his breakdown as a serious encounter. 
Gini also added that after Sawyer passed away, Maysa went through insomnia and panic attacks and recalled the alleged incident as his last memory of him. 
Following that, Gini said that she also minded him talking about things that did not exist and acting delusional. "I know there were signs that were missed until after the fact. I saw him saying things that were delusional and didn't make sense," she explained. 
She also missed some facts while he was denying sleeping in his bedroom. "There were things that I didn't see because I didn't live with him. He told a family member that he felt like he didn't exist. He already felt like he had no existence. So, to him, death was an escape from that feel," Gini remembered. "He could not control the thoughts in his brain or get them to stop. It was like being on a runaway train. He had no control over it. That's something that is very scary."
Followed by Sawyer's death, members of the family were concerned for Sullivan as they were very close. Their bond was also praised and honored by the creators and co-actors of Everybody Loves Raymond. 
Funeral
Sawyer Sweeten's loved ones gathered on 3 May 2015, just over a week after his suicide, to say their last goodbyes to him, who they affectionately referred to as Bubs. Around 200 relatives and friends gathered in silence at a funeral home in Riverside, California, as six pallbearers carried the casket. Most of the visitors wore clothing colored blue and green, as it was Sawyer's favorite.
Sawyer's mother delivered a touching homage at the funeral to honor him. "My physical time with you is over now. So, son, you put those hands that I held for 20 years, one on your baby sister, and one in God's hand, and guide her along this journey until I can hold you both again," she said.
In remembrance of his twin, Sullivan had colored his hair blue and remarked in a speech that Sawyer "could be mean sometimes, but he was my brother."
Remembrance
Sawyer's family and the Loft Ensemble, a Los Angeles-based theatrical group, convened at St. Matthew Lutheran Church in North Hollywood, California, in 2019 to rebuild two ancient theaters on the church grounds in honor of Sawyer. "May this place be a light for all to find safety and friendship through creativity. Dedicated on 23 April, 2019, by the Sawyer Sweeten Foundation, the Rosenthal Family Foundation, and Ray and Anna Romano." says the inscription on the upstairs theater, which was dubbed "Sawyer's Playhouse" by the family. 
What Is Sullivan Sweeten Doing Now?
Most recently, he played Jack in the 2017 short Casting. Similarly, in 2013, he had an uncredited cameo on the TV show What Not to Wear, and in 2016, he appeared on the talk show The Dr. Oz Show. Moreover, he is credited with the archive footage of the TV series documentary Pioneers of Television and Inside Edition in 2014 and 2015, respectively.
Note: Call the National Suicide Prevention Lifeline at 1-800-273-8255 (TALK) if you are having thoughts of suicide. Find a list of additional resources at SpeakingOfSuicide.com/resources.