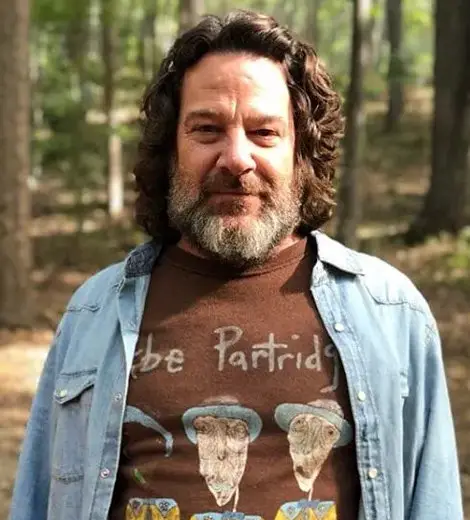 Quick Wiki
Full Name

Robert Longstreet

Occupation

Actor, Director & Producer

Nationality

American

Birthplace

United States

Birth Date

Jul 15, 1975

Age

48 Years, 4 Months
Joe Collie on the Netflix Series 'Midnight Mass'
Robert Longstreet | Biography
Also on Mini-series 'The Fall of the House of Usher'
Longstreet's career in the entertainment field began in the early 1990. He made his television debut with an insignificant part in ABC's legal drama series 'Matlock' (1993-1994). 
---
Robert Longstreet is a renowned American actor and producer. His worldwide fame is the result of his notable roles in movies like Aquaman (2018), Ravage (2019), The Civil Dead (2022), etc.
Who is Robert Longstreet?
Robert Longstreet is a veteran of the American television and film industry. He is an actor, producer, film editor, and writer.
Moreover, his fans mainly recognize him for his most loved roles as Joe Collie in the Netflix series Midnight Mass (2021).
Longstreet was born in the United States on 15 July 1975. 
Career
Longstreet's career in the entertainment field began in the early 1990. He made his television debut with an insignificant part in ABC's legal drama series Matlock (1993-1994). 
Later, after a few minor appearances on TV and film, he landed his first career-defining role in the 1998 comedy-drama The Week That Girl Died. Since then, he has been featured in several movies with prominent roles.
Also Read About - Julia Quinn - Education, Novels, 'Bridgerton'
Beginning in 1993, Longstreet has spent nearly three decades in the Hollywood industry. After such a long career, he primarily strikes as a comedy actor among his fans. 
Some of his famous comedy movies include Ding-a-ling-less (2001), Divine Secrets of the Ya-Ya Sisterhood (2002), The Pigs (2005), Pineapple Express (2008), Nature Calls (2012), Dr. Brinks and Dr. Brinks (2017), etc.
Lately, he appeared in the movies Halloween Kills (2021) and The Civil Dead (2022) as Lonnie Elam and Arnold, respectively. 
'Midnight Mass'
Starring famous actors Hamish Linklater, Kate, Siegel, Zach Gilford, Kristin Lehman, etc., Midnight Mass premiered on the American streaming platform Netflix on 24 September 2021. It is a supernatural 7 episode horror series on Netflix.
The series's storyline is based on supernatural experiences faced by a community residing on an isolated island. The paranormal events primarily start after a mysterious priest arrives on the island.
Longstreet landed a recurring role as Joe Collie in the series. His character appears on four episodes as alcoholic suffering from several past tragedies. 
Initially, the series portrays him as of a detestable nature. However, the perspective towards him tends to change after the later episodes reveal the incidents that changed him. Moreover, his character Collie was deemed as one of the top 10 favorite characters in the series.
'The Fall of the House of Usher'
The upcoming Gothic horror Netflix mini-series, The Fall of the House of Usher, is a TV adaptation of Edgar Allan Poe's 1839 short story of the same name. 
The plot follows twin Usher siblings Roderick Usher and Madeline Usher, portrayed by Frank Langella and Mary McDonnell.
The story starts when an unnamed narrator enters the house of Usher. The man happens to be the childhood friend of Roderick who had come to visit him after receiving a letter. The letter mentioned a kind of illness, and Roderick asked for his help.
The show's creator Frank Langella announced a star-studded cast in December 2021. Aquaman alum Longstreet made it to the list alongside actors like Daniel Jun, Rahul Kohli, Katie Parker, Carla Gugino, Mark Hamill, and many more.
The Netflix series is currently in its filming stage and is yet to announce its premiere date. There is also no information about Longstreet's role in the series. However, as per his credit section on IMDB, he is set to appear in a total of 8 episodes.