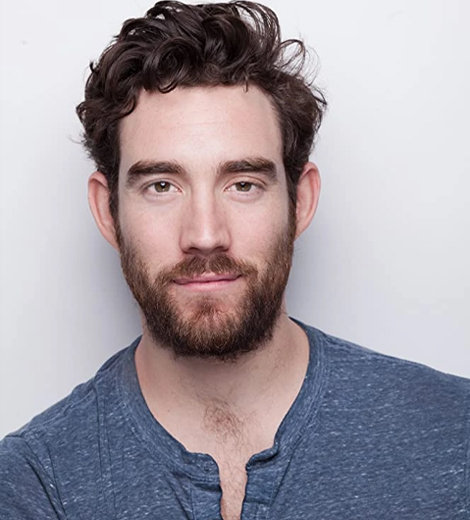 Quick Wiki
Full Name

Riley Shanahan

Occupation

Actor, Writer

Nationality

American

Birthplace

California, USA

Birth Date

Dec 03, 1991

Age

32 Years, 0 Months

Height

Undisclosed

Net Worth

Undisclosed
Cast of Superhero Comedy-drama TV Series 'Doom Patrol'
Riley Shanahan | Biography
Made his acting debut in the 2014 comedy-drama short film 'Four Walls'
'Doom Patrol' is a superhero comedy-drama television series based on the characters created for DC Comics by Arnold Drake, Bob Haney, and Bruno Premiani. The series is created by Jeremy Carver and began airing on 15 February 2019 as a spin-off of 'Titans.' Shanahan provided the physical performance of Robotman on stage in full-body custom, while Fraser provided the voice-over for Robotman
---
Riley Shanahan is an American actor best known for portraying the role of Robotman in the superhero comedy-drama television series Doom Patrol.
Who is Riley Shanahan?
Riley Shanahan is an actor, writer, and producer born on 3 December 1991. He grew up in Sacramento, California, where he developed a love for acting through theater. 
After high school, Shanahan enrolled at the University of Oregon to pursue a college degree in theater but later graduated from Cornish College of the Arts in Seattle, Washington State. 
Shanahan made his acting debut in the 2014 comedy-drama short film Four Walls, which he also co-wrote. He then appeared in the 2016 comedy film The Gender Card Flip, portraying the role of Dex Gamble. 
After that, he played the role of a young father in the 2019 short film I Am Easy to Find, alongside Alicia Vikander. Written and directed by Mike Mills, the short film was later featured in the music video of the rock band The National's album of the same name in May 2019. 
The same year, Shanahan landed his breakout role as Robotman on Doom Patrol. He also appeared in the same part in Season 5 Episode 3 titled 'Miss Me, Kiss Me, Love Me' of the television series DC's Legends of Tomorrow in 2020.
In 2020, he wrote, produced, and starred in the comedy short film Breakdown. Furthermore, he executive-produced the 2021 short film You Should Get Out More.
'Doom Patrol'
Doom Patrol is a superhero comedy-drama television series based on the characters created for DC Comics by Arnold Drake, Bob Haney, and Bruno Premiani. The series is created by Jeremy Carver and began airing on 15 February 2019 as a spin-off of Titans. 
The superhero series follows the adventures of DC's team of outcast superheroes Cliff Steele/Robotman (Brendan Fraser/Shanahan), Lary Trainor/Negative Man (Matt Bomer/Matthew Zuk), Rita Farr/Elasti-Girl (April Bowlby), Crazy Jane (Diane Guerrero), and Vic Stone/Cyborg (Joivan Wade), led by modern-day idealistic mad scientist Dr. Niles Caulder/The Chief (Timothy Dalton). 
The series is created by Jeremy Carver and began airing on 15 February 2019 as a spin-off of Titans. On 25 June 2020, the second season premiered on both DC Universe and HBO Max, with both streaming platforms releasing episodes simultaneously. The show was renewed for a third season in September 2020 and launched on 23 September 2021, exclusively on HBO Max. 
As per October 2021 reports from Variety, the new season is expected to launch in 2022. Also, in the 2021 DC FanDome Event held on 16 October 2021, the cast of Doom Patrol chose to hastily drop in to let fans know that HBO Max officially renewed the series for a fourth season.
While no planned release date has been revealed, given on previous Doom Patrol release dates, it would probably premiere on HBO Max in the summer or fall of 2022 (according to Looper).
Shanahan's Character
Shanahan provided the physical performance of Robotman on stage in full-body custom, while Fraser provided the voice-over for Robotman. In an interview with Zach Braff and Donald Faison on their Fake Doctors, Real Friends podcast in July 2020, Fraser appreciated Shanahan for accentuating the role of Robotman. 
"That's Riley Shanahan wears the suit. He is a wonderful comedic performer with fantastic timing, and he is full-on playing the character through a mask. He does the heavy lifting there. I show up in an episode or two wearing pieces of that because, like I said, it breaks a lot of rules and makes its own, the way the show unfolds, but otherwise, no," Fraser said.
Fiancée
On 18 November 2021, Shanahan got engaged with his girlfriend of eight years, Harriette Dunn-Feliz.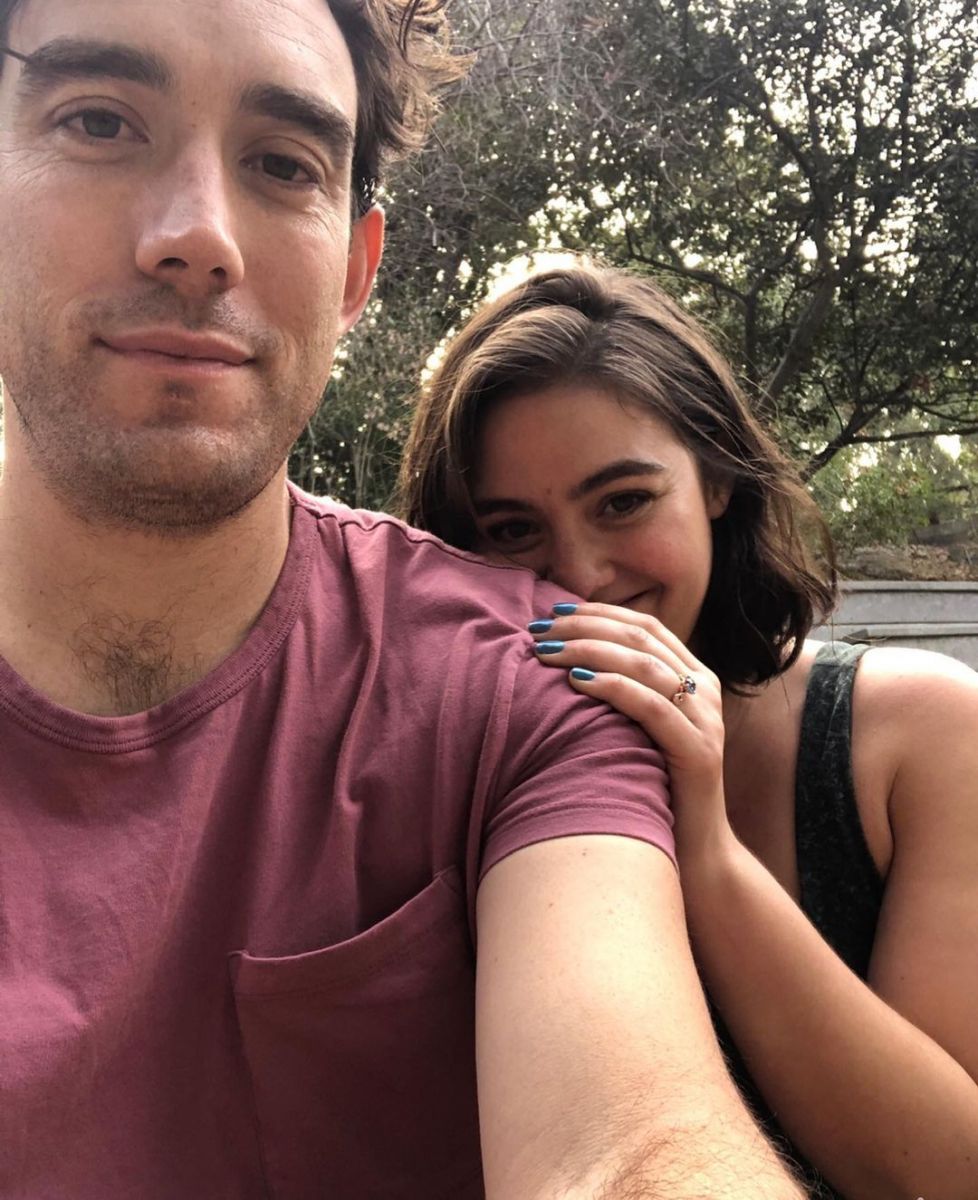 His fiancée also took to Instagram on 3 December 2021 to wish him his 30th birthday.