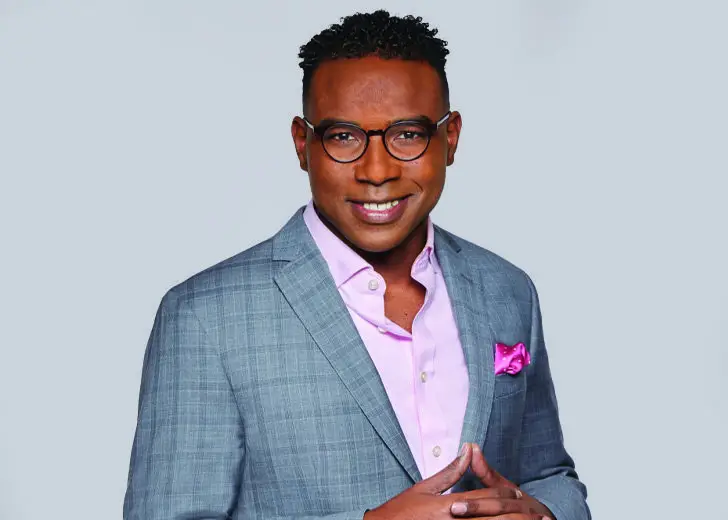 Quick Wiki
Full Name

Richard Fowler

Nationality

African-American

Occupation

Fox News Channel Contributor

Relationship Status

Single

Sexual Orientation

Gay Male
Fox News Channel Contributor
Richard Fowler | Biography
Political and Cultural Analyst
Richard Fowler is a renowned American political analyst and columnist. Currently, he contributes his political and cultural analysis to Fox News Channel in Washington DC.
---
Richard Fowler Biography
Richard Fowler is a multi-disciplinary personality in the journalism industry. He is a writer, columnist, news contributor, political analyst, and communications specialist. Moreover, he is also a co-founder of the Washington DC-based media company, Richard Media Company, where he also holds the position of principal consultant.
At present, Fowler is associated with the Fox News Channel (FNC) in Washington DC as their contributor. He joined FNC in September 2016. His roles in the channel include providing cultural analysis and political analysis across different primetime and daytime programs. In addition, he also provides media analysis for FNC's Sunday program named MediaBuzz with Howard Kurtz. 
Similarly, Fowler has appeared as a guest and co-anchor of several other Fox News shows like The Five, The Daily Briefing with Dana Perino, America's Newsroom, etc. Moreover, in 2018, he co-hosted the channel's special event program, All-American New Year Eve Show.
Simultaneously with FNC, Fowler has been serving as a contributing writer at Forbes since May 2021. Further, he also hosts the upbeat radio program, The Richard Fowler Show. The show first started syndicating nationally in January 2012. It is primarily focused on providing breaking news and information on current events to the progressive community of the USA.
Prior to his current endeavors, Fowler worked for over four years as a communication specialist and speechwriter for the American Federation of Teachers. In addition, he held the position of media strategist in the Treasurer's Office, making strategies and writing speeches for the President and Secretary.
From January 2009 to April 2012, Fowler held the Director's position at the public education organization named Phoenix Freedom Political Action Committee. Before that, in 2008, he worked for around six months as a campaign manager and chief strategist for Obama for Unity. 
Also Read: Lisa Boothe - Age, Parents, Husband, Net Worth, 'The Truth'
Is Richard Fowler Gay?
Fowler is a proud gay man and has opened up publicly about his sexuality on several occasions. He has regularly fought for the rights of the youth and African-American LGBTQ community. Moreover, he has been an advocate of the prevailing issues of social equity and sexual inequality since adulthood.
In October 2017, Fowler published an article on the American news website huffpost.com mentioning the event of Trump's inauguration as the US President. According to him, many people at that time thought that Trump's rise as the head of the state would push back people of the LGBTQ community in the shadows of society. Thus, he was strongly urged to raise awareness and empower every individual like him. He wrote,
"For a long time, I hid my true self from the public, but that inauguration morning the hiding was over. That morning, I understood that my story and presence was a weapon against all the bullies, all the cowards and all of those that thought Trump's victory would push people like me back into the closet; back into the shadows of society."
Lately, the FNC contributor, Fowler, was elected as the chairman of the Centre of Black Equity Leadership Council. In this position, he has kept his focus on empowering and training the next generation of LGBTQ leaders. 
Is Richard Fowler Married?
For all our readers wondering if Fowler has a wife or a partner, he does not seem to have one yet. He is not married, and as suggested by his social media handles, he is also probably single. However, he himself has not made any public announcement about his love life or any other related details.
Although he has not shared many information about relationship, Fowler regularly uploads pictures from social gatherings and vacations on his Instagram handle @richardafowler. Lately, on 21 May 2022, he posted a group picture with his friends during his time at Kigali, Rwanda.