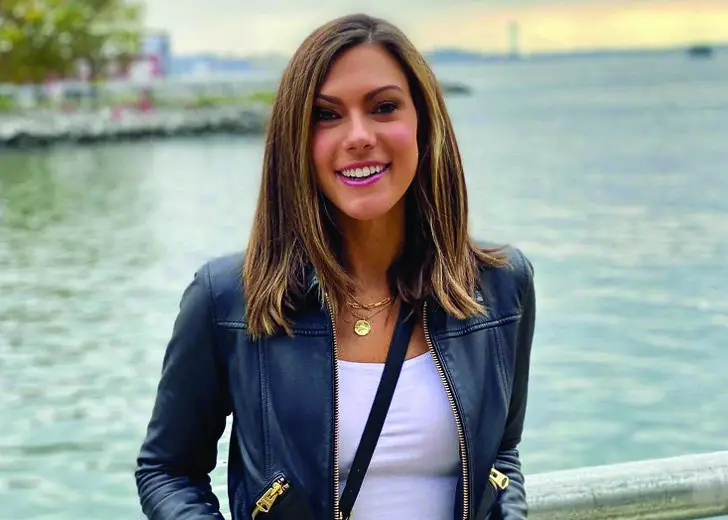 Quick Wiki
Full Name

Lisa Marie Boothe

Nickname

Lisa Boothe

Nationality

American

Occupation

Fox News Contributor

University

University of Tennessee

Education

BA in Political Science and Government

Relationship Status

Undisclosed

Height

Undisclosed

Net Worth

Undisclosed
Fox News Contributor
Lisa Boothe | Biography
Political Analyst
Lisa Boothe is a renowned American journalist and political analyst. She has primarily earned recognition as the host of the iHeartRADIO podcast 'The Truth.'
---
Who is Lisa Boothe?
Lisa Boothe is a well-known American political analyst, political commentator, news contributor, and anchor. Currently, she is stationed at the multinational TV channel Fox News Channel (FNC) as their network contributor. Simultaneously with FNC, she also serves as the president and founder of a political communication firm named High Noon Strategies.
Boothe first joined FNC in the position of network contributor in October 2016. Her roles at the channel include providing political commentary and political analysis in different daytime and primetime programs.
Prior to joining FNC, she was associated with the WPA Research team for around six months, i.e., from August 2015 to January 2016. She held the position of the Vice President of Public Affairs Research contributing to the polling efforts of several political campaigns in the USA.
Boothe has also served as a contributing writer on Washington DC-based conservative news website Washington Examiner. Before that, she was a senior director at Black Rock Group in Alexandria, Virginia.
Additionally, Boothe has worked in the capacity of Communications Director for several Congressmen, Congresswomen, and senators. From May 2012 to August 2012, she led communication efforts for the former US representative Sandy Adams. Similarly, she also led the efforts of Congressman Mark Meadows (January 2013 to March 2013) and Congresswoman Shelley Moore Capito (March 2013 to October 2013).
Boothe's professional political analyst and news contributor career has already spanned over 14 years. She primarily makes her living working on TV, radio, and political campaigns across the country. However, her total earnings and net worth details are not yet published on verified online sources.
Early Age and Education
Boothe has kept all information about her early life a secret from the media and the public. She has not given out her age and also not revealed her parents' identity. However, she regularly uploads her parents' photos on her Instagram handle @lisamarieboothe. Her most recent upload featuring her father and mother was on 6 February 2022. Alongside the picture, she wrote, "Family time is the best time."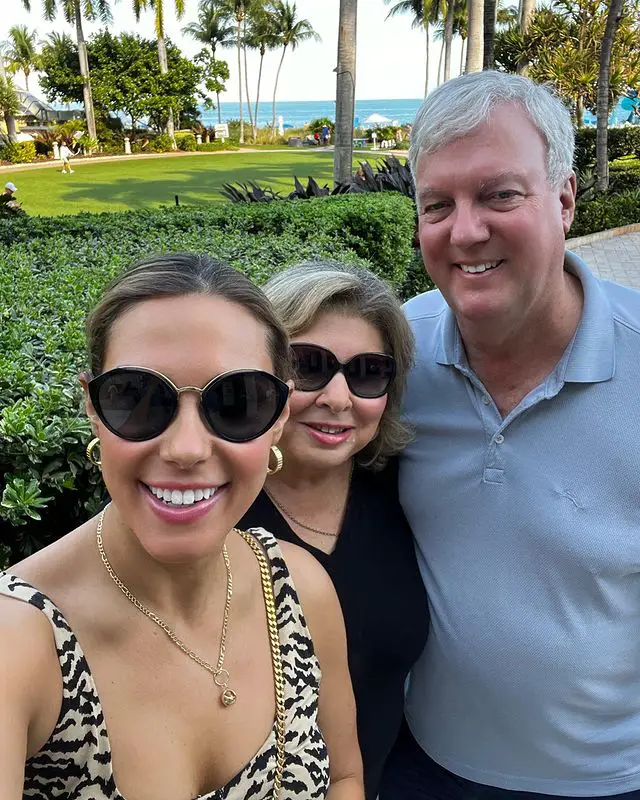 The only piece of information available from authentic sources about her early life is her education. As per her bio on FNC's website, Boothe is a proud alum of the University of Tennessee in Knoxville. From there, she received her Bachelor of Arts Degree in Political Science and Government.
She Hosts a Podcast on iHeartRadio
In addition to her job at FNC and High Noon Strategies, Boothe is also the host of her own podcast show named The Truth. She began hosting the podcast in April 2022 on the radio streaming platform iHeartRADIO.
In The Truth, she talks about the emerging cultural wars in America, political conflicts, and several other political affairs. 
Who is Lisa Boothe Dating?
As of 2022, Boothe's personal life details, including her love life, marriage, or husband, are scarce on authentic online sources. Although she is active on social media, her posts are mostly dedicated to work, vacation, travel, and her other family members.
However, in 2015, a rumor persisted on the internet that she was dating a guy named John Bourbonia Cummins. The gossip started after the duo exchanged humorous comments on Boothe's Facebook post. In the post, John commented, "Thanks for cropping me out." Replying to his comment, she wrote, "Love You. Mean it." 
Besides the comments exchange, Boothe has not made any public announcement regarding her love life. Thus, it is still unclear whether she was dating him or not.