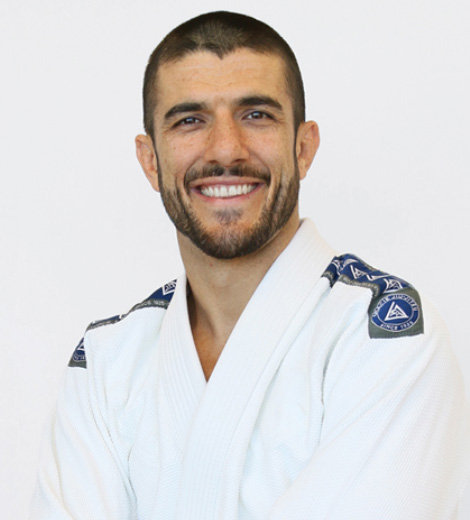 Quick Wiki
Full Name

Rener Gracie

Occupation

Jiu-Jitsu instructor and player

Nationality

Brazilian

Birthplace

USA

Birth Date

Nov 10, 1983

Age

39 Years, 10 Months

Net Worth

$5 Million (Celebrity Net Worth)
Brazilian Jiu-Jitsu Instructor and Player
Rener Gracie | Biography
Grandson of Brazilian Jiu-Jitsu legend Helio Gracie
Rener married his wife Eve Torres, three times WWE Diva Champion in 2014. The pair had an engagement ceremony in 2012 and exchanged wedding vows two years later. They have two sons, Raeven and Renson, from their marriage.
---
Rener Gracie is a Brazilian Jiu-Jitsu instructor and player. He is also the co-founder of the online martial arts training provider Gracie University.
Who is Rener Gracie?
Rener Gracie is a renowned Brazilian-American martial artist specializing in Brazilian Jiu-Jitsu. He has a fourth-degree black belt in the discipline. 
Rener began learning the martial art technique as a very young kid. At just 13 years old, he began teaching Gracie Jiu-Jitsu, and after six years, he became head coach at the academy, Gracie University.
Rener earned his first black belt at the age of 19 in 2002 from his grandfather Helio Gracie. His first big jiu-jitsu competition was the Pan American Jiu-Jitsu Championship in 2003. He came 3rd at the event. The same year, Rener also participated in the tournament Southern California Pro-Am. At this event, he defeated all his opponents and took 1st place. However, in 2004, Rener retired from the sport to learn and master the street defense form of jiu-jitsu.
Rener and his eldest brother Ryron also have a YouTube channel named GracieBreakdown, created on 23 November 2010. They regularly post videos of self-defense techniques and principles of Jiu-Jitsu. As of January 2022, the channel has over 735k subscribers.
Parents & Family
Rener Gracie was born to his father Rorion Gracie and Suzanne Gracie in California on 10 November 1983. Although born in the USA, his parents and his ancestors are Brazilian. 
He is the grandson of the legendary Gui-Jutsu master Helio Gracie. Moreover, his grandfather Helio was the creator of the martial arts technique Gracie Jiu-Jitsu.
Siblings
Rener is one of the ten children of the Gracie family. He has four biological siblings and five half-siblings, including six brothers and three sisters. 
Their names are Ryron, Reylan, Ralek, Roran, Renon, Ricon, Segina, Rose, and Riane.
Rener's father, Rorion, is married thrice to date. He and his siblings Ryron, Ralek, Segina, and Reylan are from his father's second marriage with Suzanne. His other sisters, Riane and Rose, are from Rorion's first marriage. Similarly, his brothers Ricon, Roran, and Renon were born to his third wife.
Ryron Gracie Bio
Rener's elder brother Ryron Gracie was born on 1 December 1981. Raised in a family of martial artists and jiu-jitsu grandmasters, he spent most of his childhood time on training mats. At 12 years old, he was already a jiu-jitsu instructor in his grandfather's academy, Gracie Jiu-Jitsu. Moreover, around the same time, he also worked in several of the UFC events of which his father Rorion was a co-creator.
Besides gaining fame as an instructor and jiu-jitsu practitioner, Ryron became a famous media face in 2004 following a fight challenge. His father's former student Marc Laimon challenged him for a jiu-jitsu fight he readily accepted. 
Also Read: Rickson Gracie - Wife, Net Worth, Siblings, Son, Bio & Divorce
In addition, Laimon also accused him of not being dedicated enough to his students and lacking the knowledge of Brazilian Jiu-Jitsu evolution. The fight, however, ended with Laimon as the winner.
Wife
Rener married his wife Eve Torres in 2014. The pair had an engagement ceremony in 2012 and exchanged wedding vows two years later. They have two sons, Raeven and Renson, from their marriage. 
They had a wedding ceremony at a polo ranch called Zacara Ranch in Santa Barbara. It followed a beautiful reception party at the Bacara Resort and Spa. 
On Eve's 37th birthday, Rener shared a beautiful family picture on his Instagram handle. Alongside the picture, he wrote, "I can't wait until these boys are old enough to understand how lucky they are to have you as their mom. Happy Birthday my love!"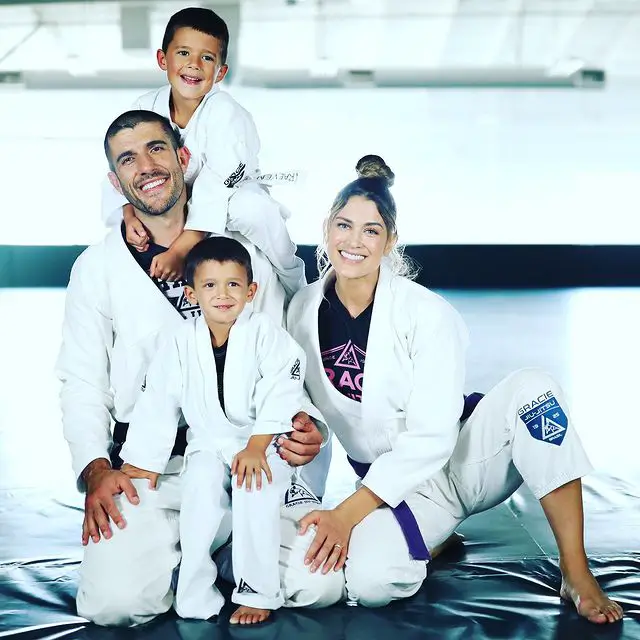 Rener's wife, Eve Torres, is a renowned female wrestler. Moreover, she is a three times WWE Diva Champion. Eve was born Eve Marie Torres in Boston, the USA, on 21 August 1984. She began her wrestling career after signing a contract as a WWE Diva in 2007. 
She won her first WWE Diva Championship in April 2010, holding the title for around 69 days. Her second title came in January 2011, followed by her third in 2012. Moreover, Eve is the first wrestler to earn three WWE Diva Championships.