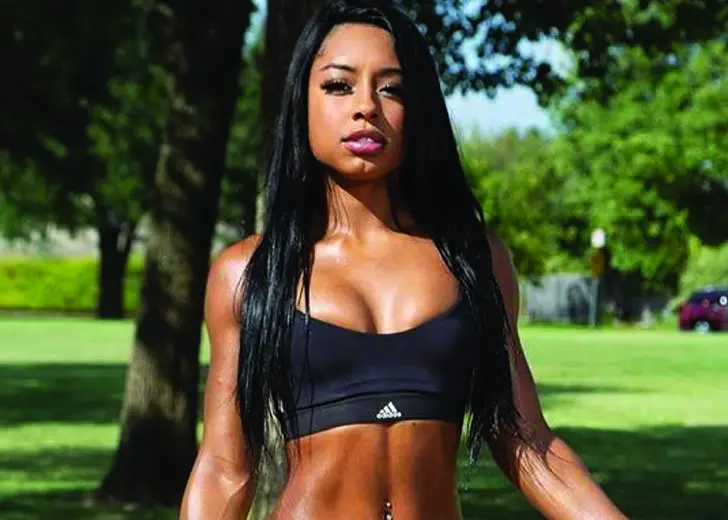 Quick Wiki
Full Name

Qimmah Russo

Birth Date

Dec 16, 1993

Age

29 Years, 11 Months

Ethnicity

African-American

Nationality

American

Birthplace

New York, USA

Zodiac Sign

Sagittarius

Occupation

Fitness Expert, Social Media Influencer

Relationship Status

Undisclosed

Height

Undisclosed

Weight Undisclosed
Net Worth

Undisclosed
American Social Media Personality and Fitness Instructor
Qimmah Russo | Biography
Runs her self-titled site qimmahrusso.com
Qimmah Russo is a fitness instructor who runs her self-titled site qimmahrusso.com, where she provides various fitness programs. 
---
Who is Qimmah Russo?
Qimmah Russo is an American social media personality and fitness instructor. She was born in 1993 in New York. She celebrates her birthday on 16 December every year.
Russo gained notoriety because of her successful career. She currently manages her website, qimmahrusso.com, which offers a variety of fitness regimens. Online coaching plans, paper plans, nutrition plans, and challenges are among the programs' configurable options.
Additionally, Russo offers basketball instruction on her website. Her training program, named Basketball Training Bootcamp Program, comprises two packages: The Advanced Basketball Athlete Training and Basketball Bootcamp Introduction. 
According to her, all plans are updated every month based on continuing to advance the way you want them to, depending on the client's performance at the end of the month.
The latter includes all the essential abilities to master the game, while the former offers fundamental mechanics and exercises to build physical power. With ten years of training under her belt, including time spent playing basketball in college, Russo is an experienced basketball player.
Also Read: Jessica Gadsden - Age, Fitness, Kids, Net Worth, Boyfriend, Wedding
Besides, she has a self-titled YouTube channel with over 22 thousand subscribers and over 2.1 million followers on Instagram. She also has a VIP Only Fans aacount.
Qimmah Russo's Diet Plan
Russo maintains a regular healthy diet and exercise schedule to keep in shape. She has also collaborated with her mother to start a company that created food plans and training plans for her clients and supporters who she couldn't teach in person.
In a YouTube video titled 'Qimmah Russo Gives Advice on Nutrition, Healthy Lifestyle, and Staying Motivated,' uploaded by A Wise Way, Russo suggested her supporters drink lots of water and have lean and organic meals.
She also frequently posts on Instagram about her diet and fitness. For example, on 12 April 2022, Russo shared her meals on Instagram with the caption, "I incorporate greens into almost every meal I eat. If you start to Control what's on your plate you'll soon realize it's one of the best investments you can make for yourself on this Health & Fitness Journey!"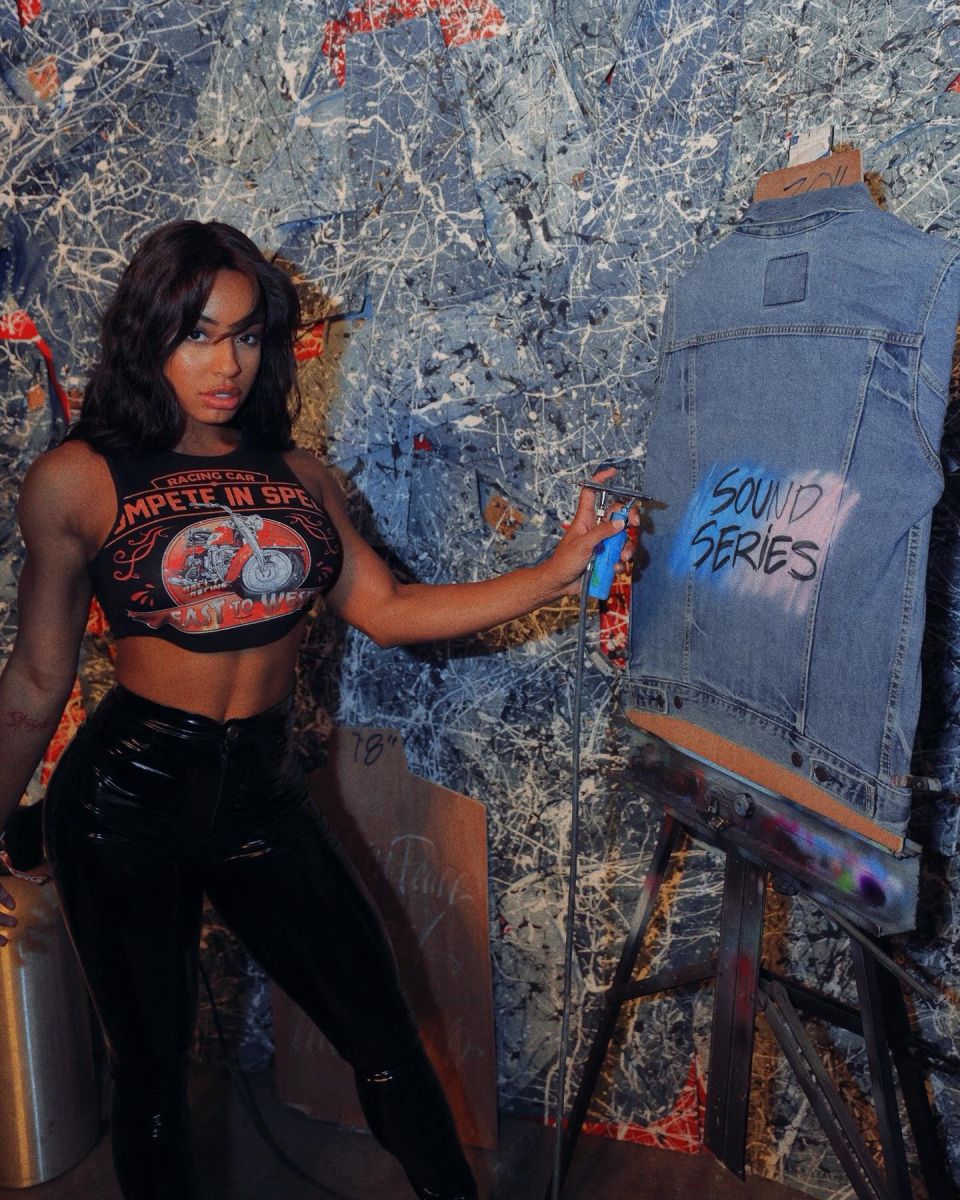 She Had Strict Parents Growing Up
Russo grew up in a strict household setting in Los Angeles, California. She always had her family's support, and it was crucial to her career.
On 17 July 2020, she posted a Q&A video on her YouTube page discussing her upbringing in a strict home. Russo gave her parents' strictness a score of 10 in the video.
She continued by saying that even though she had difficulty in the past owing to her parents' strictness, she was not upset with them. Instead, she claimed that because the rigidity had equipped her for various periods of life, she was thankful for it.
Russo's parents are interracially married; her mother is African-American, and her father is of white ancestry. Her mother, Kodi Della'Ray, is a singer, writer, and artist and also oversees Russo's work in her capacity as manager.
Besides, Russo also has an older brother named Tamir Russo, a TikTok star with over 3 million followers in Tiktok.
Through his Instagram account, he regularly shares images and videos of himself driving and riding racing motorcycles and cars. Additionally, he represents the global fashion label Fashion Nova Men as its brand ambassador.