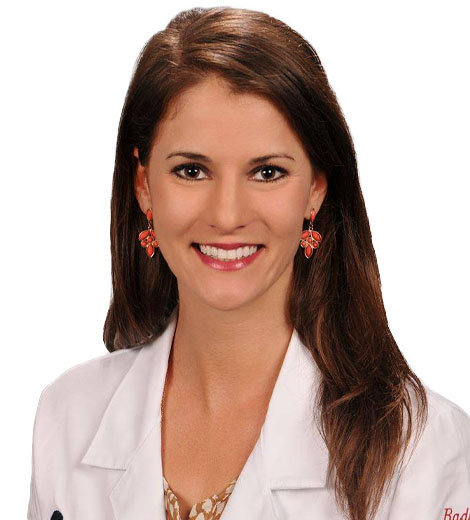 Quick Wiki
Full Name

Noelle Christine Williams

Occupation

Model

Nationality

American

Birthplace

California, USA

Birth Date

Sep 24, 1963

Age

60 Years, 0 Months
Daughter of Singer Andy Williams
Noelle Williams | Biography
Previously worked under the Wilhelmina Agency in New York City
Noelle Williams was born in 1963 as the first child to celebrity parents, singer Andy Williams and dance Claudine Longet. Her parents got divorced when she was 12 years old. Though divorced, Andy maintained a friendly relationship with Claudine and took care of their children when she was under trial in connection with the murder of her skier boyfriend Sabich.
---
Noelle Williams is the daughter of 1960s pop singer Andy Williams and dancer Claudine Longet.
Who Is Noelle Williams?
Noelle Christine Williams was born on 24 September 1963 to the infamous parents, singer Andy Williams and dancer Claudine Longet. Born as the eldest of three, Noelle had two younger brothers Christian Jay Williams or Christian Williams Christian and Robert Williams (aka Bobby Williams). 
Her parents married in 1961. Williams had to shift between cities because of her parents' jobs. As a result, her younger brothers were born in New York. However, they got separated in 1970 after nine years of marriage and divorced in 1975. After the divorce, all three children stayed with their mother and moved to Aspen, Colorado where Williams attended a local Aspen high school.
Noelle Williams became a model and worked under the Wilhelmina Agency in New York City. She famously made a public appearance at the 'People's Choice Awards' in 1984 to meet her father, one of the hosts at the award show held in Santa Monica, California.
Her brother Christian Jay, graduated from Stanford University with a business degree. Unfortunately, he passed away in Costa Rica on 23 July 2019.
Where is Noelle Williams Today?
Compared to her parents' popularity, it appears that Williams chose a more secluded life. Therefore, anything about her present whereabouts remains unknown.
Also Read: Shai Moss - Daughter of Rapper Bow Wow, Age, Birthday, Mother & Parents
Mother Claudine Longet Bio
Claudine Georgette Longet was born on 29 January 1942 in Paris, France. She wanted to become an entertainer from a young age, and at the age of 17, Claudine had already begun performing for visitors on stages. One day a club owner Lou Walters saw her on French television and decided to give her a chance to pursue her career.
She then migrated to America and built a prominent career as an actor, singer, and dancer. Among the highlights of her career was her 1968 film The Party, in which she starred opposite Peter Sellers. Longet launched her solo albums under Herb Alpert's A&M Records. Her albums include Claudine, The Look of Love, Love is Blue, Colours, and Run Wild, Run Free. Her releases, especially 'Love is Blue' and 'Hello Hello,' were on the US Top 100 Singles Chart.
Despite her thriving career, she was widely known as the loving wife of Andy Williams. She was in Las Vegas for a dancing gig at the Tropicana Hotel & Resort when her car broke down during the Folies Bergère musical. Andy Williams helped her fix it. She was 18 years old, and Andy was 32 years old when they got married on 15 December 1961 in Los Angeles.
After her divorce from Andy in 1975, she fell in love with the professional Croatian-American Skier, Vladimir "Spider" Sabich. They met in California's Bear Valley at a celebrity race, and they resided together at Longet's Aspen residence.
However, her relationship with Sabich reached a bitter end in March 1976 when Longet accidentally fired a .22-caliber pistol, and the bullet hit Sabich on his stomach. The wound eventually killed him.
The incident soared media outlets, and Longet pleaded not guilty for Sabich's death. She claimed that the incident was an accident, and she never intended to kill Sabich. Nevertheless, the district attorney tried her case for reckless manslaughter.
Longet was convicted for a misdemeanor charge, sentenced to serve 30 days in prison and two years on probation. During her trial, she had emotionally sought the judge to spare her three children from the stigma of having their mother imprisoned. Noelle was 13 years old, Christian was 11, and Robert was 7 years old then.
Longet received significant hate from the residents of Aspen. She was believed to be guilty of killing Sabich, and the residents had sent letters and messages to the presiding judge of her case to charge her for her alleged crimes.
But, even after the trial, she chose to stay in Aspen and continued her life with her children.
Father Andy Williams Bio
Andy Williams was born on 3 December 1927 in Wall Lake, Iowa, United States. He was the second youngest of six children to Jay and Florence Williams. His father was a railway worker, and once, he organized a choir performance at the town's Presbyterian Church for Andy and his three older brothers.
With that, Andy grew up working as a radio host and went on to have his own 'Emmy Award' winning show called The Andy Williams Show. He also had a prosperous singing career with major hits like 'Can't Get Used To Losing You,' 'Butterfly,' and his version of 'Moon River.'
His albums from the 1960s sold more than one million copies, with the single Moon River and Days of Wine and Roses selling over two million copies. In 1963, Days of Wine and Roses spent 16 weeks at the top of the album charts.
Andy's relationship with Longet was highly publicized due to their celebrity status and his thriving career. Even after his divorce from her, Andy was actively present in the lives of his children and maintained a friendly relationship with Longet.
Andy was beside her during Longet's trial, assuring the media that she was innocent. He was highly supportive of her legal decisions and took care of the children during the chaos.
He recounted, "The first thing I did was to get my kids to a safe place, and then to get her some good legal help. I still accept her story that the shooting was accidental. I think she is telling the truth…I had to be there for her. She is the mother of my children. And we never stopped being friends. We just didn't want to be married anymore."
In the court, Williams also recalled an emotional moment with his children he had while he picked them up from their temporary residence during the trial, "I kissed all of them, I hugged all of them. I remember holding Christina. Noelle went out to Claudine… am easily emotional I was crying when I saw my kids. I remember hugging Christian, I don't remember where Bobby was, but if he was there I must have grabbed and kissed him."
After Longet, Andy got married to Debbie Hass in 1991. Later in 2011, he announced that he was diagnosed with bladder cancer and was confident that, like other survivors, he would too make it through his illness. But, on 24 September 2012, at the age of 84, he died of bladder cancer at his home in Branson, Missouri. 
Husband & Wedding
She got married to her ex-husband, Keii Johnson, in 1987. Johnson is a California-based self-employed stuntman and stunt coordinator who has been working in the entertainment industry for nearly four decades. He was the personal stunt double of actor Bruce Willis and had worked on movies like Red Dragon (2002), Taxi (2004), and the 2007 movie Pirates of the Caribbean: At World's End. They have four children, and later got separated.