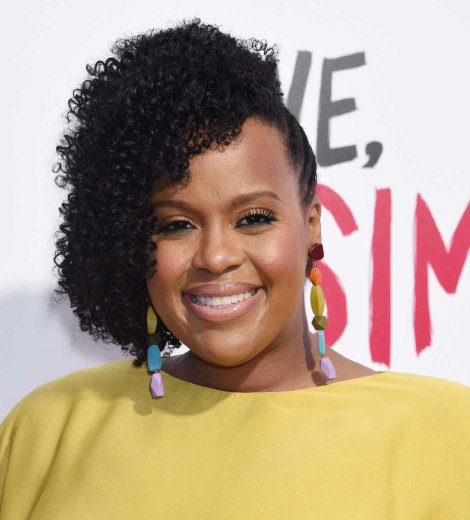 Quick Wiki
Full Name

Natasha Rothwell

Occupation

Actress, Director, Producer & Writer

Nationality

American

Birthplace

Wichita, Kansas, USA

Birth Date

Oct 18, 1980

Age

42 Years, 11 Months

Net Worth

(Not Disclosed)
Actress and Writer on Series 'Insecure'
Natasha Rothwell | Biography
Former High School Teacher & English Language Teacher
Rothwell holds writer, producer, director, and actress credits in this series. She worked as the writer and story editor in 17 episodes. Similarly, she has appeared as one of the main characters Kelli Prenny in 32 episodes of the show. The show has a total of 5 seasons with 44 episodes to date, and the fifth season just ended on 26 December 2021. Since its release, the show has received numerous award nominations and won several. Lately, it won the 'NAACP Image Awards' 2021 for the 'Outstanding Comedy Series.'
---
Natasha Rothwell is a renowned American actress and writer. She has gained worldwide fame for portraying Kelli Prenny in the HBO comedy-drama, Insecure (2016-2021).
Who is Natasha Rothwell?
Natasha Rothwell is an actress, writer, producer, director, and former educator. She began her acting career with a minor role in the 2011 TV series NeighborBoyUCB. The debut role followed her appearances in the 2013 TV series like CollegeHumor Originals and 212: UCB House Sketch Team.
Rothwell's other notable acting works include DuckTales (2018-2020 TV series),  Baby Shark's Big Show (2020-2021 TV series), etc. Most recently, in 2021, she portrayed Belinda, a sympathetic and overworked spa manager at a resort in Hawaii, Mike White's successful HBO series The White Lotus.
Besides that, in May 2021, Rothwell inked a multi-year partnership with ABC to produce television programs through her production company, Big Hattie Productions. She is also co-writing and producing the HBO Max film, We Were There, Too as of January 2022. 
The actress is also working on the big-budget movie Wonka, a prequel to the 1971 film Willy Wonka and the Chocolate Factory in London alongside Olivia Colman, Timothée Chalamet, and Sally Hawkins. Moreover, she has an upcoming film Sonic the Hedgehog 2, in 2022, which is currently in its post-production stage.
As a standup comedian, Rothwell has performed on-stage on several Wild' N Out episodes and has served as a writer on Saturday Night Live in the 2014–2015 season.
Furthermore, Rothwell was born in Wichita, Kansas, on 18 October 1980. She has not revealed her parents' name or bio in the media except that her father served in the American Air Force. Thus, her family had to move places and get accustomed to the military way of living.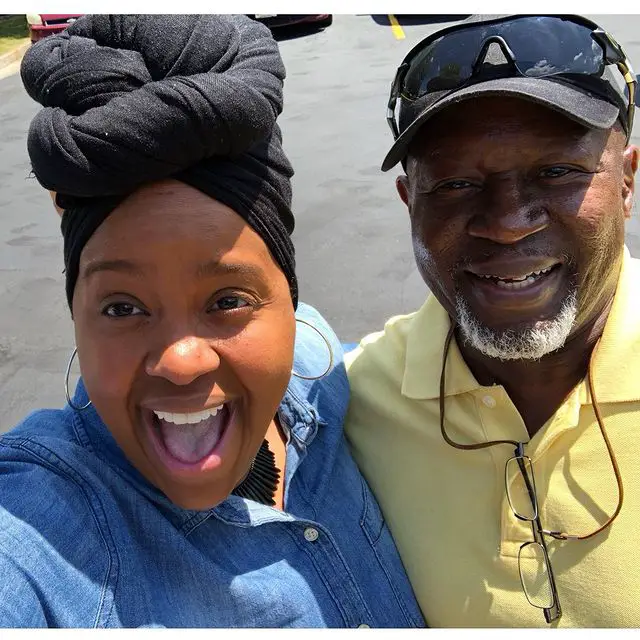 She attended at least two elementary, middle, and high schools. However, she has not given out any names of those schools. Later, she joined the University of Maryland, from where she graduated with a degree in performing theatre.
Educator
Immediately after graduation, Rothwell began working as an educator. She initially worked as a part-time English teacher in Tokyo. Later, she moved to the United States and taught drama for four years at a high school in the Bronx.
'Insecure'
The HBO comedy-drama series Insecure first aired on 9 October 2016. It reflects racial and social issues in the American community from the perspective of two female best friends, Issa and Molly, played by Issa Rae and Yvonne Orji, respectively. 
Also Read 'Insecure' Actor - Roshon Fegan - Movies, TV Shows, Age & Net Worth
Rothwell holds writer, producer, director, and actress credits in this series. She worked as the writer and story editor in 17 episodes. Similarly, she has appeared as one of the main characters Kelli Prenny in 32 episodes of the show. She also made her directorial debut in an episode of the show. 
The show has a total of 5 seasons with 44 episodes to date, and the fifth season just ended on 26 December 2021. Since its release, the show has received numerous award nominations and won several. Lately, it won the 'NAACP Image Awards' 2021 for the 'Outstanding Comedy Series.'
In a December 2021 interview with Time, when asked about her range of roles both on-screen and off-screen, she said, "It's really a dream come true. The idea of the multi-hyphenate creator was something that came after I had started working in this industry, so it was eye-opening and exciting that all of these avenues were available to me to express myself."
She also believes that she has grown personally and professionally throughout her portrayal of Kelli. "In no uncertain terms, I have been changed as a person and as a creator and as a writer and as a 
Weight Loss
The season 1 supporting and recurring cast of Insecure, Rothwell returned in season 2 as one of the regular casts. Moreover, she revived her role with a physically improvised version of herself. She lost a noticeable amount of body weight during the season break.
Rothwell has not remarked in the media about the weight loss programs and diets she adopted for the transformation. However, following her new look in the premiere of Insecure season 2 in 2017, she earned fans from the media and TV series. Moreover, many of her fans took it to their social media handles to show love for all the hard work she did on her weight loss journey.
Did You Know?
The 41-year-old actress is not married to her husband yet.