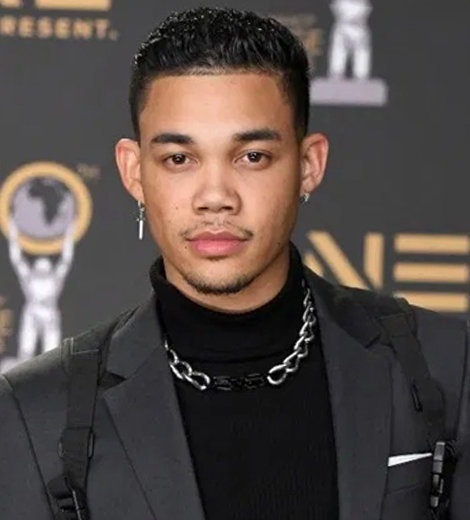 Quick Wiki
Full Name

Roshon Fegan

Occupation

Actor

Nationality

American

Birthplace

California, USA

Birth Date

Oct 06, 1992

Age

31 Years, 2 Months
Cast of the Diney Channel series 'Shake it Up'
Roshon Fegan | Biography
Roshon Fegan's most recent film role is David in the 2018 American thriller 'What Still Remains'
Fegan began acting from the age of 12. He started with a minor role in the 2004 superhero film 'Spider-Man 2.'
---
Roshon Fegan is an American rapper and actor, best recognized as Ty Blue from the American sitcom series Shake it Up on the Disney Channel.
Who is Roshon Fegan?
Roshon Fegan is an American dancer, rapper, singer, and film and TV actor. He first gained prominence in the industry after appearing in the Disney Channel TV series, Shake it Up in 2010. 
Fegan began acting from the age of 12. He started with a minor role in the 2004 superhero film Spider-Man 2. Since then, he has portrayed several characters in over a dozen TV shows and has featured in a few movies. Moreover, Roshon also appeared in the 14th season of the ABC reality show, Dancing with the Stars in 2012.
How old is Roshon Fegan?
Roshon Fegan was born on 6 October 1992 in Los Angeles, California, to his famous father, Roy Fegan. Roy Fegan is an actor and producer best known for movies like The Shield, The Meteor Man, and many others. Roshon belongs to a family of mixed ethnicity, as his father is an African-American, and his mother is a Filipino.
For education, Fegan attended Hollywood High School. However, he was home-schooled after his parents found his interest in films and to help him train as an actor. He also studied acting and performing arts at institutes like BK Acting Studio and USC 32nd Street Performing Arts School. 
Movies and TV Shows
Roshon Fegan marked his presence in the entertainment industry with the 2004 movie Spider-Man 2. Initially, he appeared in single-episode roles in TV series like the 2006 TV series Monk, 2008 TV film Camp Rock, and 2010 TV film Camp Rock 2. 
Following the popularity of these shows, Disney cast him in a prominent role in its TV series, Shake it Up. He appeared in 59 episodes during the three seasons of the show, from 2010 to 2013. Fegan's other notable appearances on TV include Dancing with the Stars (2012), Parenthood (2014), Insecure (2018), among others. Fegan is recently seen as a recurring character in the 2019 animated TV series DreamWorks Dragons: Rescue Riders.
Furthermore, Roshon Fegan has made appearances in a few feature films. He played Young Robbie's character in the 2007 film Baby, a random kid in the 2008 comedy film Drillbit Taylor, and Nicky Roland in the 2014 horror-comedy Mostly Ghostly. 
Fegan's most recent film role is David in the 2018 American thriller What Still Remains.
Girlfriend
Actor Roshon Fegan is currently romantically involved with his girlfriend, Dytto, a famous American dancer. The two first began dating in 2017, and to date, the couple is together.
However, Dytto is not Roshon's first girlfriend. He has made headlines for his relationship with a few other famous names like Anna Maria in 2008, Chelsie Hightower in 2013, Caroline Sunshine in 2013, and Camia Marie in 2014.
What is Roshon Fegan doing now?
Roshon Fegan is presently working on his new project Dragon Rescue Riders: Heroes of the Sky. It is the spin-off of the 2019 TV series Rescue Riders. The series is set to release in the American video streamer Peacock on 24 November 2021. In this TV series, Roshon Fegan has contributed as a voice actor.
Net Worth
Starting from 12, Roshon Fegan has been a regular face in the entertainment industry as an actor, singer, dancer, and songwriter. The successful actor currently holds a net worth equivalent to $4 million.