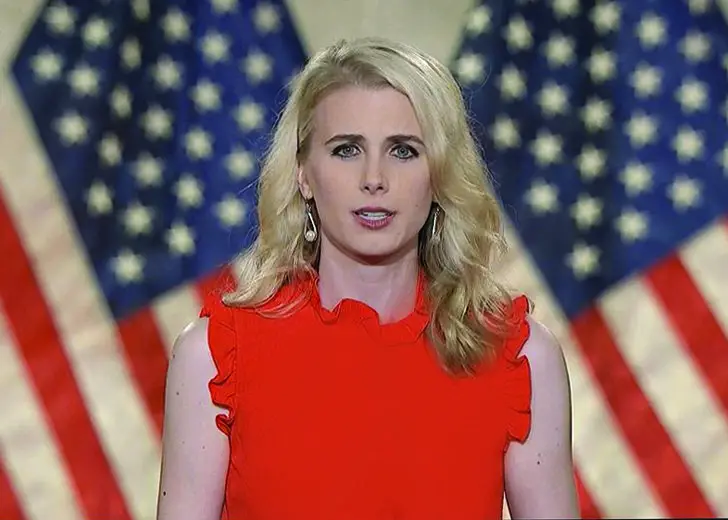 Quick Wiki
Full Name

Natalie J Harp

Nickname

Natalie Harp

Nationality

American

Birthplace

California, USA

Political Affiliation

Republican

Father

Dr. Robert Harp

University

Liberty University

Education

MBA (2015)

Relationship Status

Not Disclosed
Former Host Of 'The Real Story'
Natalie Harp | Biography
Advisory Member at 2020 Trump Campaign
Natalie Harp is a news host and TV presenter. She was on the advisory board of former President Trump's 2020 Campaign. 
---
Who is Natalie Harp?
Natalie Harp, who was born and raised in California, is the daughter of Biola University's executive director, Dr. Robert' Bob' Harp. She is the only child of her parents. However, Robert passed away in July of 2020. 
Harp earned her MBA from the private university Liberty University in 2015. She became prominently known as the One America News (OAN) show host, The Real Story.
Other than that, she advocates cancer awareness as someone affected by the disease. She spoke about her revolutionary recovery at the 2020 Republican National Convention. 
In addition, her 2012 'Fox and Friends First' and 2017's The Next Revolution with Steve Hilton are among her most-watched media impressions. 
Leaving OAN News in 2022
In March of 2022, a fan of The Real Story asked OAN about Harp's absence from her regular show appearances. Dan Ball of the network informed that Harp had exited to work for 45 President Donald Trump. 
Harp was the second presenter, after Christina Bobb, to leave the network, Trump. She has not updated much on her career shift, but she has been sharing Trump's political efforts in the past couple of months. 
Also Read About - Emerald Robinson - Age, Husband, Kids, Newsmax 
Harp played an important role in OAN's propagation of the Big Lie, where the network made a series of accusations supporting Trump. In addition, she had promoted some false, ludicrous statements about numerous conservative causes during the 2020 election since she joined in March of 2021. And her groveling coverage had garnered her Trump's praise, where he stated that 'She [Harp] lit the room.'
Battling Stage 2 Cancer
In 2015, Harp was diagnosed with stage 2 rare bone cancer. On another account, she also disclosed that a nurse had mistakenly administered 'sterile water' into her IV, which had left her unable to function properly. 
Nevertheless, she was recommended chemotherapies to treat her condition, which turned into failed attempts. She was also rejected from clinical trials when an oncologist chose her in 2018. She was then given an FDA-approved immunotherapy drug which was unapproved for use. 
Harp claims that she was legally able to go through the process because of President Trump's 2018 Right To Try Bill. Reminiscing her condition and the subsequent passage of the bill, she said, "When I failed the chemotherapies that were on the market, no one wanted me in their clinical trials. They didn't give me the right to try experimental treatments, Mr. President. You did, and without you, I'd have died waiting for them to be approved."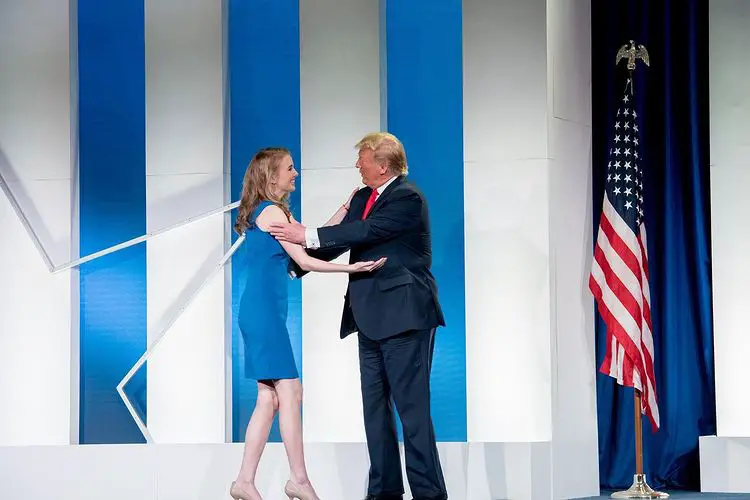 Experts have claimed that her unapproved usage of FDA-approved drugs did not fall under Trump's bill. However, she still credits the Republican President for his contribution to healthcare freedom and for saving her life. 
Harp further added on her miraculous recovery, which seemed impossible to her in 2015, "I'm walking. I am healthy. I am living the quality of life that I always wanted to have that it took me four years to find because I wasn't offered it here."
Is Natalie Harp married?
Along with her media appearances and Trump-approved advisors, Harp has been questioned regarding her marital situation. But, she has not addressed the personal question and has not made any signifying updates on her social media. Hence, as of 2022, Harp is not married.