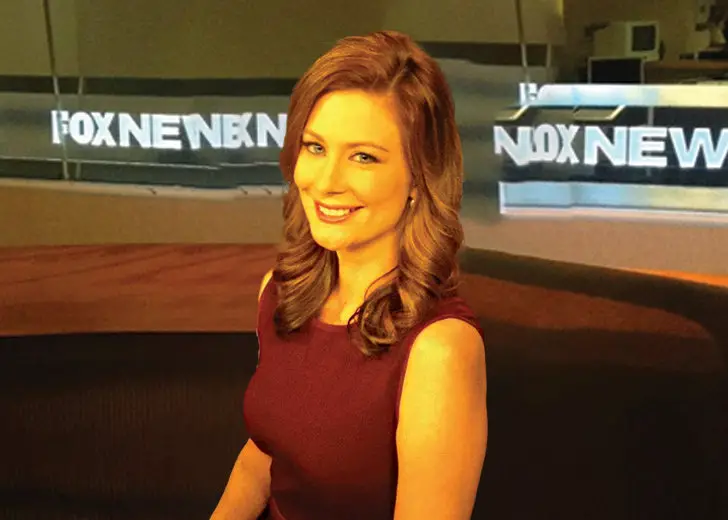 Quick Wiki
Full Name

Molly Line

Nationality

America

Birthplace

West Virginia, USA

Occupation

Journalist & Television Personality

High School

Tucker County High School

University

Virginia Polytechnic Institute and State University

Relationship Status

Married

Husband

Matt Petrus

Husband's Profession Not Disclosed
Wedding Date

2012

Net Worth

$2 Million (2017)
Boston Based FOX News Correspondent
Molly Line | Biography
Co-Host of 'FOX News Live'
Molly Line is an American journalist and anchor, presently working as a Boston-based correspondent for Fox News Channel. 
---
Who is Molly Line? 
Molly Line was born and raised in West Virginia. She graduated from Tucker County High School in 1995. 
After high school and before gravitating to journalism studies, Line participated in the Miss West Virginia Pageant as a high school senior in 1995. She re-entered the competition after two years in 1997 as well. And on both times, she had won and passed the preliminary pageants. But later, she chose to become an anchor. 
In 1993, she joined Virginia Polytechnic Institute and State University. She graduated in 1999 with a Bachelor of Arts degree in Political Science and Mass Communication.
Following that, Line began her journalism career as a photographer and reporter at WDTV-TV (CBS 5) right after college. She briefly also worked as a professional photographer. Then, in 2000 she joined WXXA-FOX 23 as an anchor and reporter. After working there for two years, she was with WFTX Fox from 2002 to 2006. 
Eventually, in 2006 she started the position of correspondent in Boston. She was in charge of conveying both investigative and breaking news. She is also a recurring host on FNC's FOX News Live.
In her initial years, Line reported on the Cartoon Network Aqua Teen Hunger Force incident, followed by the Sandy Hook Elementary School shooting in Newtown, Connecticut. Then in 2013, she reported live from the Boston Marathon bombing. 
Line continued to cover breaking news stories and events at FNC, including significant political elections, immigration, and national security. Furthermore, during the Fox News Channel Democracy 2020 election, she reported live from Maine on presidential and other political campaigns. While most recently, she corresponded with the trucker protests against COVID rules live from Ottawa, Canada. 
She has been with FOX News since 2006, having over 16 years of experience.  
Also Read About - Gillian Turner - FOX News, Age, Husband, Height, Net Worth
Besides that, Line has been featured as a host or guest on numerous shows, including The O'Reilly Factor, America Live, Fox, and Friends, and The Five, among others. She also holds an acting credit in the 2009 movie My Last Five Girlfriends.
Husband and Daughter
Line is married to Matt Petrus. According to tvovermind, they met while studying at college, Virginia Tech, and began dating. They got engaged in 2011 and celebrated their wedding at a New Hampshire church in 2012. 
In addition, her husband Petrus has appeared on television with her on multiple occasions, but he is known to prefer a private existence. They have one daughter, Maryn. She shared the news of her pregnancy on her Facebook on 4 July 2016. Then pm on 23 August 2016 on her Twitter account she uploaded a picture of their firstborn child. 
She captioned the picture, "It's a girl! Meet Maryn. My husband and I welcomed a daughter on Tues morn. Feeling blessed and thankful!"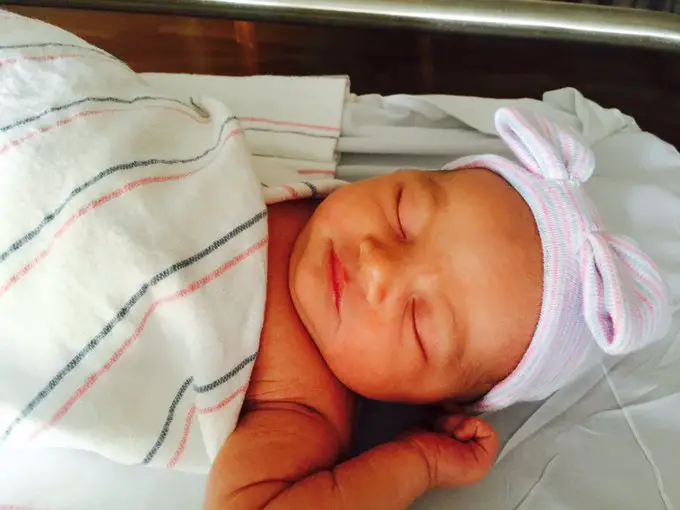 Salary
Although Line has not publicly shared her financial assets, according to tvovermind, Line's pay should be in the six-figure area, ranging from $105,000 to $135,000 each year. While in 2017, her net worth was estimated to be $2 million.