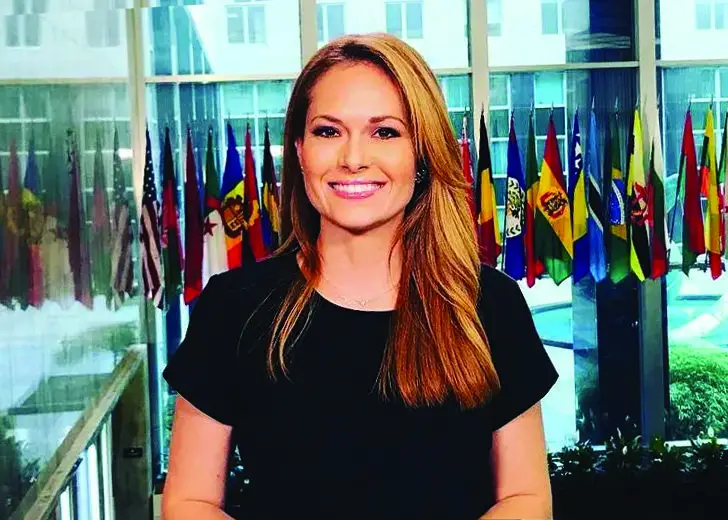 Quick Wiki
Full Name

Gillian Turner

Birth Date

Sep 06, 1982

Age

41 Years, 0 Months

Nationality

American

Birthplace

Cape Town, South Africa

Zodiac Sign

Virgo

Occupation

Journalist, Correspondent

University

University of Capetown

Education

Graduated

Relationship Status

Married

Husband

Alex Kramer

Husband's Profession Creator and co-founder of Strika Entertainment
Height

5 feet and 7 inches

Net Worth

Undisclosed

Children

One
FOX News Channel (FNC) News Correspondent
Gillian Turner | Biography
Joined Fox News in 2014
Gillian Turner is a full-time FOX News Channel (FNC) news correspondent. 
---
Gillian Turner is a full-time FOX News Channel (FNC) news correspondent. 
Who is Gillian Turner?
Gillian Turner is a journalist born on 6 September 1982 in Cape Town, South Africa. She earned a bachelor's degree in Comparative Politics from Columbia University in New York and a master's degree in African Security Studies from the University of Capetown in South Africa.
Turner debuted her career as a Minority Leader's office member in the US House of Representatives. She now works for the FOX News Channel as a full-time news correspondent. 
She began contributing to the network in 2014 and is based in Washington. Turner's job entails covering the day's top news stories on daytime and prime-time television.
Turner has appeared on various FOX News shows over the years, including FOX News Sunday, Outnumbered, America's Newsroom, MediaBuzz, Tucker, FOX & Friends, Carlson Tonight, and The Five. She was most recently in charge of the network's overnight special coverage of Russia's invasion of Ukraine.
Turner previously worked as a columnist for The Hill and as a vice president at Jones Group International, a global strategy firm, where she worked alongside former National Security Adviser Jim Jones.
Before that, Turner served at the White House National Security Council during George W. Bush's and Barack Obama's presidential administrations.
Also Read: John William Muller - Age, Wife, Wedding, Height, Married, Salary, Net Worth, Bio
Who is Gillian Turner Married to?
Turner is married to her husband Alex Kramer, the creator and co-founder of Strika Entertainment, Africa's largest serialized kids entertainment media company.
Kramer has over fifteen years of work knowledge in product discovery and development, strategy, and design thinking methodologies.
After starting Strika's flagship product Supa Strikas on big TV channels such as Disney and Nickelodeon, he relocated to the United States to work as a creative executive for Professional Risk Management Services. 
Then in 2010, he sold the company to Naspers. He is now the vice president of his own company, Optoro, and is working full-time.
Kramer was also born in South Africa and earned his bachelor's degree in Art Director and Graphic Design from Cape Town's Red & Yellow Creative School of Business.
Turner revealed on Twitter that her father and her husband Kramer's side of the family were all South Africans. Around a month later, in another tweet, she disclosed that her father's side of the family was from Cape Town. While Turner has African ancestors, her husband Kramer is also a Capetonian.
On 12 February 2021, Turner shared on Twitter that her husband had officially become a USA citizen.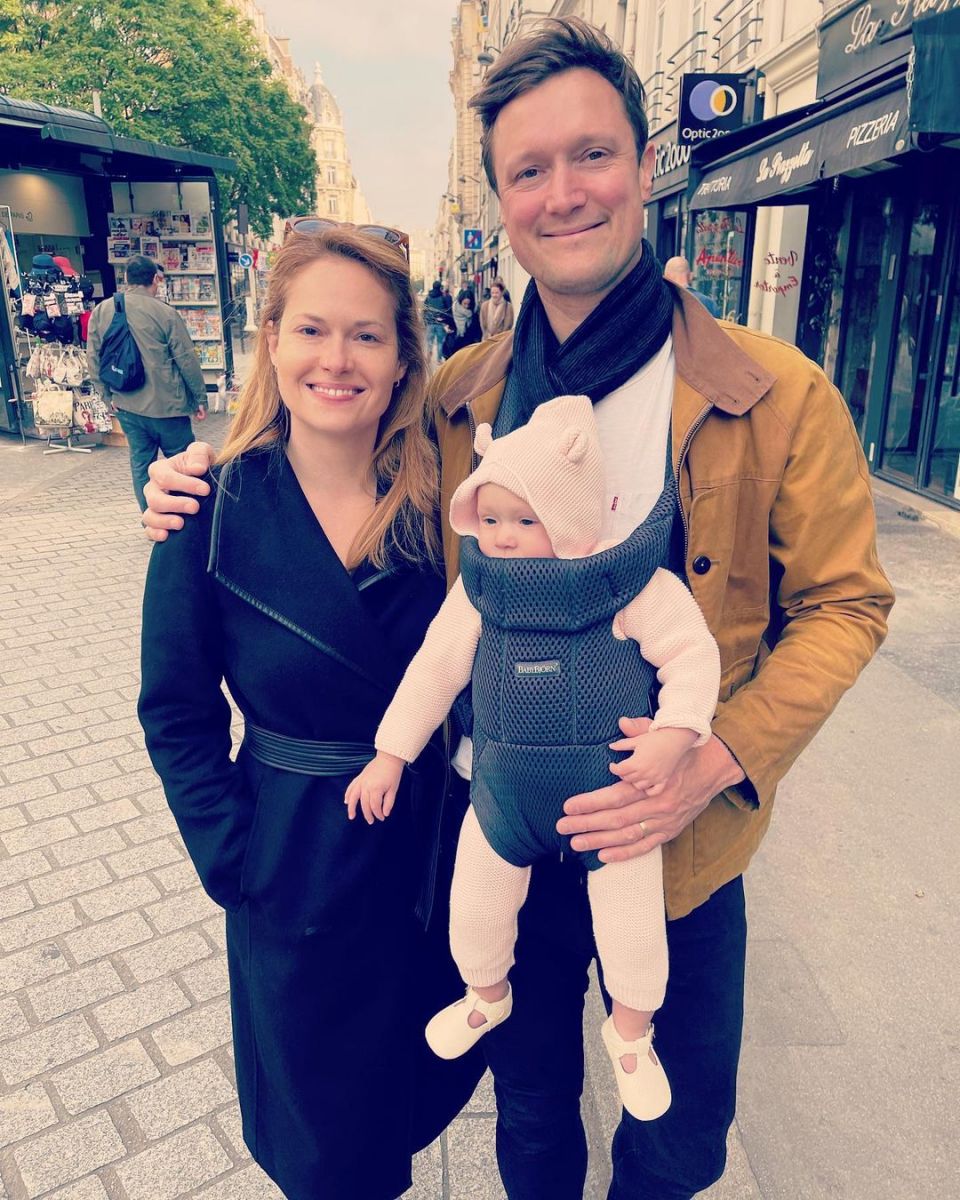 Mother of a Baby Girl
Turner and her husband, Alex Kramer, have a daughter together named Lucia Rose Kramer, born on 17 July 2021.
On 20 July 2021, Turner shared a picture of her newborn baby on Instagram and wrote, "Baby Coco made her debut 7.17.21 & we've never been happier in our entire lives! 6lbs & 13oz of love. Her full name is Lucia Rose Kramer."
She had also shared another post when her daughter was 9 days old. Turner wrote in the post, "baby Coco, nine days, I'm truly overwhelmed & moved by the outpouring of love, support, well wishes, blessings, and gifts we've been receiving from people across the spectrum of our lives."
Contracted With Covid-19
Turner was contracted with COVID-19 in October 2020. "I did contract COVID-19 & had a blessedly mild case, compared to many others. I've fully recovered now thankfully. Stay safe out there folks!" she wrote.