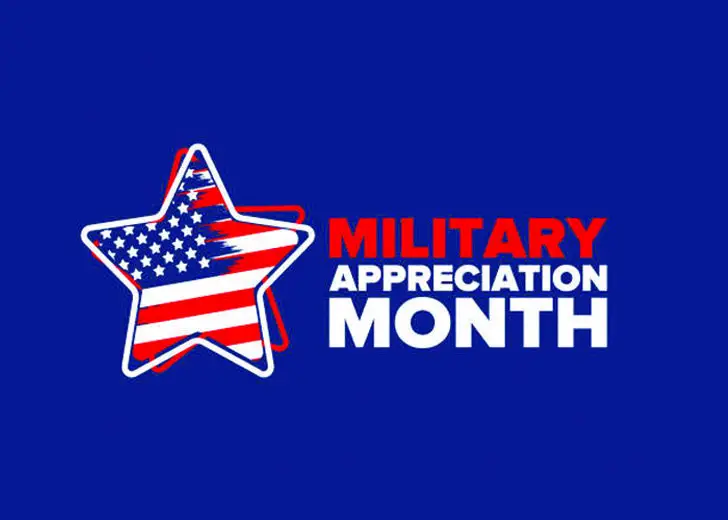 Month Appreciating the US Troops & Veterans
Military Appreciation Month
National Military Appreciation Month (NMAM) is celebrated throughout the entire month of May. It is a declaration that encourages the US citizens to observe the month as a symbol of unity and honor the US troops and veterans. 
---
What is Military Appreciation Month?
The month of May is officially pronounced Military Appreciation Month. It is a notable month for both the individuals who belong to the military and do not. This particular month is not just limited to Memorial Day, but the month also encompasses various distinct military anniversaries and events like Armed Forces Day and Military Spouse Appreciation Day.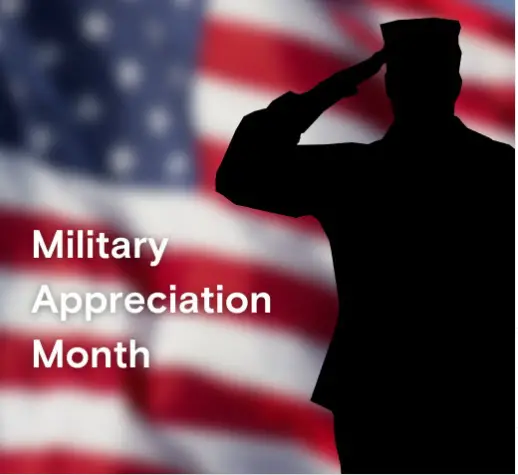 The Military Appreciation Month Was Designated By The Congress
Military Appreciation Month was officially designated in 1999 by Congress. It was put forward to ensure that the country was provided with the opportunity to publicly appreciate the current and former troops.
A Proclamation on Military Spouse Appreciation Day, 2021
Although members of the Armed Forces safeguard the nation, their spouses also play an equally crucial role by providing them with love, fortitude, strength, stability, and joy. Military spouses may not often be seen in a uniform, but they undoubtedly sacrifice and contribute adjacent to their service members and consolidate our military.
Also Read About - Teacher Appreciation Week
The Military Spouse Appreciation Day acknowledges military spouses' efforts and struggles and thanks them for their unwavering contributions. It also recognizes the paramount importance of empowering spouses and ensuring they possess the required resources to prosper in every aspect of their lives.
President Biden proclaimed 7 May 2021 as Military Spouse Appreciation Day and called US citizens to honor the spouses with suitable functions and ceremonies.
Military Appreciation Month 2022
This year's Military Spouses Appreciation Day was designated on the Friday before Mother's Day on 6 May and Armed Forces Day on the third Saturday of the month.
The month will end after the Memorial Day celebration, which occurs annually on the last Monday to honor the soldiers who passed away in US wars.
Discounts and Deals
This entire month, various business groups are providing discounts and deals as a way to appreciate and acknowledge the US troops and veterans. Some are AT&T, Black Rifle Coffee Company, Blue Star Museums, Brakes To Go, Jiffy Lube, etc.
Similarly, Walgreens, UFC GYM, Sun Splash Family Waterpark, and Silverwood Theme Park offer various deals and discounts throughout the month.  
Volunteering With The American Red Cross 
American Red Cross helps the US military community in each career phase. From the start of their service to be a veteran and each event in between. In addition, one could witness the support of the American Red Cross to military communities all over the world, ranging from military hospitals to local chapter offices in each state.
The American Red Cross has called for people to transform 'Thank you for your service' into meaningful action this month. Individuals having a military background or just a heart for the troops and veterans communities can come forward to volunteer and support.
The spokesperson for the Red Cross commented during the 2022 celebration and connoted the appreciation towards the military. "Military families experience emergencies, just like civilian families, except oftentimes they go through a crisis separated from a family member who is deployed." 
Interested volunteers could volunteer at a military or veteran hospital and teach mental wellness workshops.