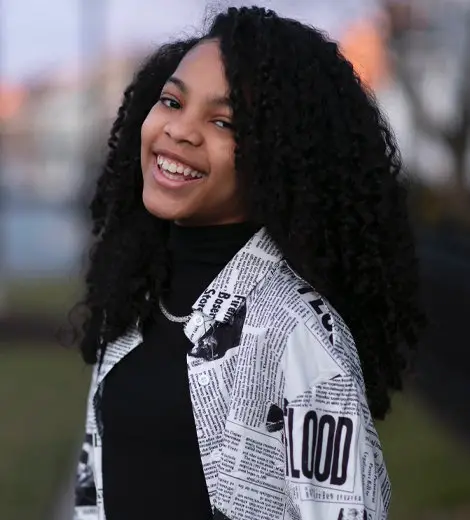 Quick Wiki
Full Name

Milan Ray

Nickname

Lani

Occupation

Actress

Nationality

American

Birthplace

Dallas, Texas, USA

Birth Date

Jan 11, 2008

Age

15 Years, 10 Months

Zodiac Sign

Capricorn

Siblings

One brother

Ethnicity

Mixed

Net Worth

Undisclosed

Relationship Status

Unmarried
Cast of the ABC TV Show 'The Wonder Years'
Milan Ray | Biography
Made her debut with the 2019 comedy-drama movie 'Troop Zero'
Ray is currently seen in the ABC TV show, 'The Wonder Years.' The show revolves around the life events of the Williams family. The family includes EJ Williams as Dean Williams, Dule Hill as Dean's father, Saycon Sengbloh as Dean's mother, and Laura Kariuki as Dean's sister. Ray's character Keisa Clemmons is depicted as the 'apple of Dean's eye.'
---
Milan Ray is a child television and film actress best known for her appearance as Keisa Clemmons on the ABC series, The Wonder Years. 
Who is Milan Ray?
Milan Ray is a young American actress with several film and television acting credits. Before becoming an actress, Ray worked as a child model on several ad commercials and social media campaigns. Her 2016 commercial, 'Walmart Trolls+OLV+30 kid toys,' has accumulated overall views of over 12 million as of 2021.
Ray began her on-screen journey in 2019 as Hell-No Price in the comedy-drama movie Troop Zero appearing alongside other child actors like Mckenna Grace and Charlie Shotwell. The same year, Ray also had two uncredited roles in the BET comedy series, Boomerang. 
Subsequently, she starred in the 2020 movie Charm City Kings as Shay, Modern Love (2021 TV series) as Lil, and The Wonder Years (2021 TV series) as Keisa Clemmons.
She Comes from a Family of Mixed Ethnicity
Milan Ray was born raised in Dallas, Texas, on 11 January 2008. She grew up in her hometown in Dallas alongside her elder brother Victor. As of 2022, her age is 14.
Ray took birth to her father, Dr. Dustin Ray, and mother, Allison Ray. She comes from a family of mixed ethnicity of Puerto Rican and African American. Her family also includes her grandmother whose name she has not revealed yet. 
However, her Instagram post dated 11 July 2020 suggests that she shared a deep lovable bonding with her grandma. On the day, she wished her a happy birthday via a post that read, "Verified Happy birthday grandma I love you so much and you're one of the very few people in this world that really know me so ty for always being there for me and supporting me through everything because it means a lot."
Ray Wants to Pursue Her Higher Studies from Howard University
While Ray's current educational details are not available, her dream is to study at Howard University, Washington. Most of her family members also graduated from that Howard. Ray also has set clear future goals for herself. She wants to direct movies someday and win an 'Academy Award.'
Growing Up, Ray Always Wanted To Be On Television
Ray began her acting and TV career from a very young age. When she was only three years of age, she developed an interest in acting and used to keep saying that she wants to be on TV. Later when she turned six, her parents put her into acting classes.
It was then she landed her first acting project in the commercial of a Walmart for the movie, Trolls. Moreover, at only six years of age, she already had multiple commercial appearances under her credit section.
Her Parents Monitor Her Social Media Handles
The young American actress is available on Instagram as @milantheactress. However, the posts on it are monitored by her parents because of her young age.
According to her Instagram bio, she wants to become a film director alongside remaining an actress. As of now, she has an overall 161 posts and enjoys a fan following of over 7k as of March 2022.
Milan Ray's Nickname is Lani
While many people might think that the child actress got her name from the famous Italian city, she actually was named after the popular cosmetic brand, Milani. Her parents got the inspiration from this well-known black American cosmetic company and named her after it. Moreover, they also gave her the nickname Lani which is probably the short version for Milani.
Siblings
Ray is the youngest child in her family. She has an elder brother, Victor Ray as her only sibling, 16 years old as of 2021. 
On Victor's 15th birthday in March 2020, Ray wished him with posting a series of brother and sister photos on Instagram. "HAPPY BIRTHDAY VICTOR! You're really fifteen now...WOW but thank you for putting up with me for all these years, and I hope you enjoy the rest of your day," she captioned it.
The same Instagram post suggests the brother-sister duo are really close to each other.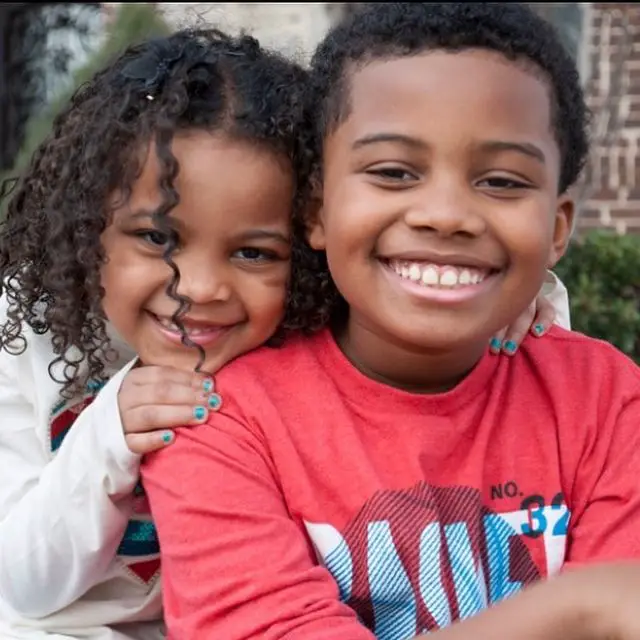 She Plays
Keisa Clemmons in the ABC Reboot Series

 

'The Wonder Years'

The coming of age TV series, The Wonder Years is the reboot of the 1988 TV series of the same title. It premiered its first season's pilot episode on 22 September 2021 on the ABC channel. During its run through 19 January 2022, the series aired a total of 12 episodes.

The ABC TV show revolves around the life events of the Williams family, especially the main character Dean Williams. Dean Williams in the series is portrayed by actor EJ Williams. Similarly, the other Williams family members include Dule Hill as Dean's father, Saycon Sengbloh as Dean's mother, and Laura Kariuki as Dean's sister. 

Ray has portrayed the character Keisa Clemmons in the ABC reboot series. Her character in it is depicted as the 'apple of Dean's eye.' the actress appeared in 16 episodes of the show.

In one of her interviews with J-14 Magazine in October 2021, Ray talked about her character and how she landed the role of Keisa Clemmons. She initially auditioned for the part through self-tapes and was later interviewed by the show producers through Zoom meetings.

Ray also revealed that she had never watched the original version of The Wonder Years. The original series is almost 20 years older than her.

However, once she began auditioning for her role, she decided to check it out. She said, "I was like, 'OK, I should kind of know what I'm doing.' So, I watched the first few episodes and I can definitely see why this show is so loved and appreciated by so many."

Furthermore, she also talked about her character Keisa Clemmons in the same interview. According to her, Keisa is a confident girl who does not fear to speak her mind. She is also a great friend and possesses strong willpower.
Milan Feels Similar to Her Character in 'Troop Zero'
The 2019 comedy-drama movie Troop Zero was released in the USA in January 2019. It is based on American writer Lucy Alibar's play titled Christmas and Jubilee Behold The Meteor Shower in 2010. 
The film was directed by the female British directorial duo Amber Templemore and Katie Ellwood, also known collectively by their nicknames Bert & Bertie.
The film's plot is set in the late 1970s era in a rural place in Georgia. It follows a misfit elementary school girl, Christmas Flint, who dreams of getting in touch with outer space one day. 
She hears of a national talent show whose winners will get a chance to have their voices on NASA's Golden Records. Thus, she sets out to recruit misfits like her for making a Birdie Scouts troop.
Although Christmas and her troop could not win the competition, NASA joined them and recorded their voices at the time of the meteor shower.
Ray portrayed one of the misfit girls, Hell-No Prince, in the film. She talked about the movie and her character in it in her interview with Twin Cities Frugal Mom in January 2020. Apparently, Ray resembles her movie character in her real life. 
Like Hell-Prince, she only opens up with people close to her and does not easily trust people. In her words, "I like that we're similar as we don't really like to open up to people unless we're really close to them but once we are close to them and get to know them, we are the most loyal friend they can find."
Net Worth
No authentic websites have yet published Ray's exact net worth. She began appearing on TV and big screen when she was just six years old. Thus, with around seven years in the entertainment world, her primary income source is her acting career.