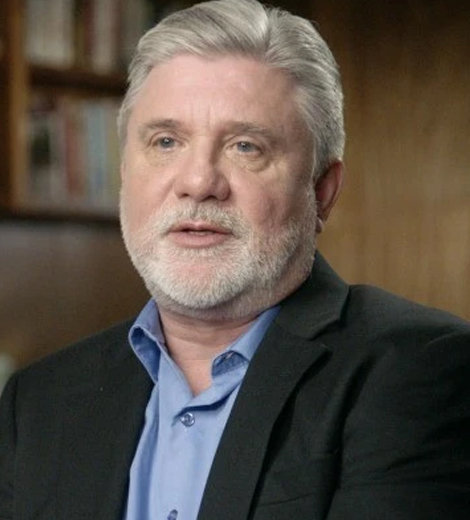 Quick Wiki
Full Name

Michael John Rinder

Occupation

TV Personality, Podcast Host, Former Scientologist, Former Senior Executive of the CSI, Sea Org

Nationality

Australian

Birthplace

Adelaide, Australia

Birth Date

Apr 10, 1955

Age

68 Years, 7 Months

Nickname

Mike Rinder

Zodiac Sign

Aries

Relationship Status

Married

Wife

Christie King Collbran

Net Worth

Undisclosed

Ex-Partners

Cathy Bernardini

Children

Three

Son

Two

Daughter

One
Former Scientologist, Former Senior Executive of the CSI and Sea Org
Mike Rinder | Biography
Mike Rinder and Leah Remini launched a podcast called 'Scientology: Fair Game' in July 2020
Rinder was raised a Scientologist from the age of six. He visited the founder of Scientology L. Ron Hubbard's home in England with his family for the first time in 1966. In 1969, he again visited the home to participate in advanced Scientology courses and auditing. 
---
Mike Rinder is an Australian-American former Scientologist known for being a former senior executive of the Church of Scientology International (CSI) and the Sea Organization (Sea Org), based in California.
Where is Mike Rinder from?
Mike Rinder was born Michael John Rinder on 10 April 1955 in Adelaide, Australia, to Barbara and Ian Rinder. He is 66 years old as of 2021. His mother, Barbara, was a bookkeeper, and his father, Ian, was an entrepreneur who owned several businesses, including a wholesale grocery distribution agency, aerosol canning company, travel agency, and restaurant. Mike has two younger siblings named Judy and Andrew.
Raised as Scientologist from an early age
Growing up, Rinder went to a private school in Adelaide. His parents became Scientologists in1960. As a result, he was raised a Scientologist from the age of six. Rinder visited the founder of Scientology, L. Ron Hubbard's home in England with his family for the first time in 1966. In 1969, he again visited the house to participate in advanced Scientology courses and auditing. 
Became a member of The Sea Org as a teenager
After graduating high school in April 1973, Rinder worked for his now-deceased father in the wholesale grocery business. The same year, he joined the Sea Organization, a Scientology organization that the Church of Scientology describes as a "fraternal religious order, comprising the church's most dedicated members." In October of the same year, he met Hubbard for the first time upon joining Hubbard's ship Apollo, which Rinder calls the "floating headquarters for Scientology."
Represented Scientology in the Office of Special Affairs
In 1981, he started serving as executive director of the Office of Special Affairs, overseeing media and public relations, legal and government relations of the Church of Scientology International (CSI).
As the Office of Special Affairs' representative, he was quoted in multiple news stories and appeared on numerous television shows. He also dealt with legal and governmental matters of the CSI at an international level. 
He also oversaw a large extent of Scientology litigation and directed the destruction of anti-Scientologists. "Part of my job was to discredit and destroy critics who spoke out against the church. If the church believed that someone was an enemy and needed to be silenced or destroyed, it was my job and I did it," he said.
Escaped The Sea Org at 52
Rinder worked in the Sea Org for 34 years, serving in many posts, primarily in top-level positions. Rinder also sat on the Board of Directors of Church of Scientology International until he quit the organization.
In March 2007, Rinder was suddenly sent on a mission to London to defend the CSI and prevent British journalist John Sweeney from premiering his television documentary, Scientology and Me. The documentary investigates the Church of Scientology and some former members, who allege "the Church uses a mind control technique to put opponents at a psychological disadvantage." In the end, the documentary premiered on 17 May 2007 as a part of BBC One's Panorama series.
Rinder defended the Church and Scientology leader David Miscavige. However, Miscavige was unhappy that Rinder could not stop the documentary from being premiered. As a result, Rinder was called to visit Sussex's church facility. Instead of reporting to Sussex, he decided to leave the church in 2007. 
In his website bio, Rinder says he left the church after he decided that "there was no way he could change the culture of violence and abuse that had become endemic under the leadership of David Miscavige. Though Hubbard was sometimes cruel and harsh, he was compassionate and humorous other times, but Miscavige was exclusively cruel and harsh."
He later told Business Insider in December 2016 that he suffered at least 50 physical attacks from Miscavige over his time in the organization. He also claimed that Miscavige built a detention center called "The Hole" at Scientology's headquarters in Hemet, California, in the early 2000s for high-ranking members who displeased him. 
He said as many as 100 people, including him, were held at "The Hole" and were made to live in poor conditions like having to eat "slop," beating each other up until they confessed their supposed crimes.
Spoke out about the ill Practices within Scientology
In October 2009, Rinder and CSI's fellow senior executive Marty Rathbun told St. Petersburg how Scientology silenced critics. He shared that he did all he could to end the abuse within Scientology to bring about change. Rinder has done multiple media interviews and appeared in HBO's Going Clear and three seasons of Leah Remini: Scientology and the Aftermath. He also traveled to Australia, England, and Ireland to speak out about Scientology abuses.

Rinder believes that the actual approach of Scientology contradicts when it comes to reality. "Scientology hooks people with the promise of making them better. It claims it will wake you up and make you happier and more able to communicate with the world around you," he continues, "In practice it accomplishes the polar opposite. Scientologists are cut off from observation and told what to think. It is a gradual process, but eventually scientologists become convinced they are the only people on earth who understand what is going on, that anyone who questions or doubts them is an "enemy of mankind" and that hurting people or destroying their lives is justified as being for the "greater good." It is a hard bubble to break free from, but more and more people are doing so and less and less are becoming entrapped in the first place." He concludes, "Scientology is shrinking."
Removed from the Church of Scientology for malfeasance
Rinder served as a spokesperson for the Church of Scientology for over two decades before being removed from his disgrace in 2009. According to an article published in November 2021 on the Scientologists Taking Action Against Discrimination (STAND League) website, Rinder was expelled from the Church for criminal misconduct, including secretly conspiring to suborn perjury and gross misconduct.
In several written correspondences, the website also mentioned that Rinder acknowledged his dishonesty and criminal behavior. 
Following his Expulsion from the Church of Scientology, he Established a New Church
After being expelled from the Church, Rinder tried to hold down various jobs, including Toyota car salesman and telemarketer. After failing such job attempts, he teamed up with some other individuals who were also expelled from the Church to establish a competitor church. Subsequently, he appointed and ordained himself the "First Independent Scientology Minister" in 2010. 
He conducted a wedding as "First Independent Scientology Minister" on 3 July 2010 in Pinellas County, signing a state marriage certificate that read, "Michael J. Rinder, Minister Independent Church of Scientology."
According to STAND League, Rinder soon launched a "billion-dollar" anti-Scientology harassment scheme with an anti-Scientologist Robert Almblad to profit off his independent church. However, their scheme failed, and they were even required to pay more than $42,000 to the Church of Scientology.
Following the failure of the scheme, Rinder abandoned his "Independent Minister" and transformed himself into an anti-Scientologist.
Leah Remini and Mike Rinder Co-hosted a TV Documentary Series and Podcast
From 2016 to 2019, Rinder co-produced and co-hosted the A&E documentary series Leah Remini: Scientology and the Aftermath with fellow ex-Scientologist Leah Remini. The television show featured stories from former members of the Church of Scientology who shared their statements of alleged abuse and harassment by the Church. 
In 2020, Rinder and Remini reunited to start a podcast called Scientology: Fair Game. The podcast was launched on 21 July 2020. 
He Abandoned his Wife of 31 years and Their Two Children
Rinder married his first wife, Cathy Bernardini, in 1976, when they both were members of the Sea Org. They have two children, one daughter named Taryn and one son named Benjamin. 
When Rinder quit the Sea Org, he also decided to abandon his wife and their children because they remained Scientologists. 
Rinder claimed in his blog that when he decided to exit from the Sea Org, he had to choose between abandoning his wife and two children or continuing to facilitate the abuses of Miscavige. He chose the former. 
After leaving the Sea Org, Rinder divorced his wife after 31 years of marriage in 2007. Rinder later told The New York Times in March 2010 that his mother, sister, brother, daughter, and son disconnected from him after he departed from the church. 
On the other hand, his former wife, Cathy Bernardini, shared in an interview with Freedom Media & Ethics in January 2022 that Rinder left the entire family without saying a word, disconnecting during his trip to London. 
"I was married to Mike for over 31 years and we had two children and lived together all those decades. And one day, while Mike was in London, I was not hearing from him at all. I didn't get any messages or a normal letter, even if it's a little note, or anything. And found out that he had left," Bernardini revealed.
Instead of telling his wife of 31 years or his children himself, Rinder emailed Bernardini's associate to break the news that "he left and isn't coming back." 
Some months later, their then 24-year-old son, Benjamin, was diagnosed with a rare but dangerous form of skin cancer called desmoplastic melanoma and was given less than five years to live. With multiple surgeries and radiation treatments, Benjamin started recovering after two years. However, Rinder showed no interest in his children after disconnecting from his family. He was absent during his son's cancer treatment. He neither asked about nor visited his cancer-stricken son. Cathy said that she and her children had never heard from Rinder for those two years. 
In April 2009, when Benjamin was starting his recovery, Bernardini said she informed Rinder, who lived in Denver. She flew out to Denver, but Rinder didn't want to speak to her, and he returned from Denver. 
He Abused his Ex-wife and Female Co-workers
Bernardini shared in an interview that while her son, Benjamin, was doing his recovery program, Rinder, along with his three-four friends, showed up with cameras on 23 April 2010, demanding to see Benjamin. She said Rinder was just trying to look like he was a caring father. She went to see Rinder stop her son from being exploited in Rinder's media stunt, but Rinder immediately attacked her. 
"So all of a sudden, he just grabbed my arms and crossed them in a vise. He was crushing me. I was pinned. I couldn't move and he put his face right up to me and was screaming, 'You bitch, you bitch.' And then I could hear through my ear, my bones starting to crack. And I realized all of a sudden, 'Oh, my god. He is breaking my bones. And if I don't do something he's going to do damage,'" she said.
She received treatment for her immediate injuries, but the damage was so severe that it required an operation to fix her bone and nerve damage. She spent years in persistent pain and physical therapy. An orthopedic surgeon informed her she would never recover full use of her arm.
Her daughter, Taryn, was also severely shaken by her mother's injury caused by her father's assault. She said her mother could do nothing because of her crippled arm, and she helped her in everything, from tying her shoes, cutting her food, making her bed, and doing up her buttons. She further stated that her mother was "damaged for life" as she is in pain every day. 
Furthermore, Rinder abused several female colleagues before leaving the Sea Org. As per STAND League, he shoved one under a desk, another whom he threw against a wall, and another whose tooth he broke by slamming a clipboard into the side of her head.
His Daughter Taryn Regards him as an Uncaring Father
Rinder's daughter, Taryn, calls him a "cold and uncaring father." Speaking to Freedom Media & Ethics in January 2022, she said, "As the daughter of Mike Rinder, I felt like I didn't have a father. And when I did, I put so much effort into and, like, put out a lot towards him with no return, ever."
He Married His Current Wife at 58
In June 2013, he married his second wife, Christie King Collbran, also raised as Scientologist. The couple welcomed their son named Jack in April 2012. Collbran also has a son named Shane from her previous relationship.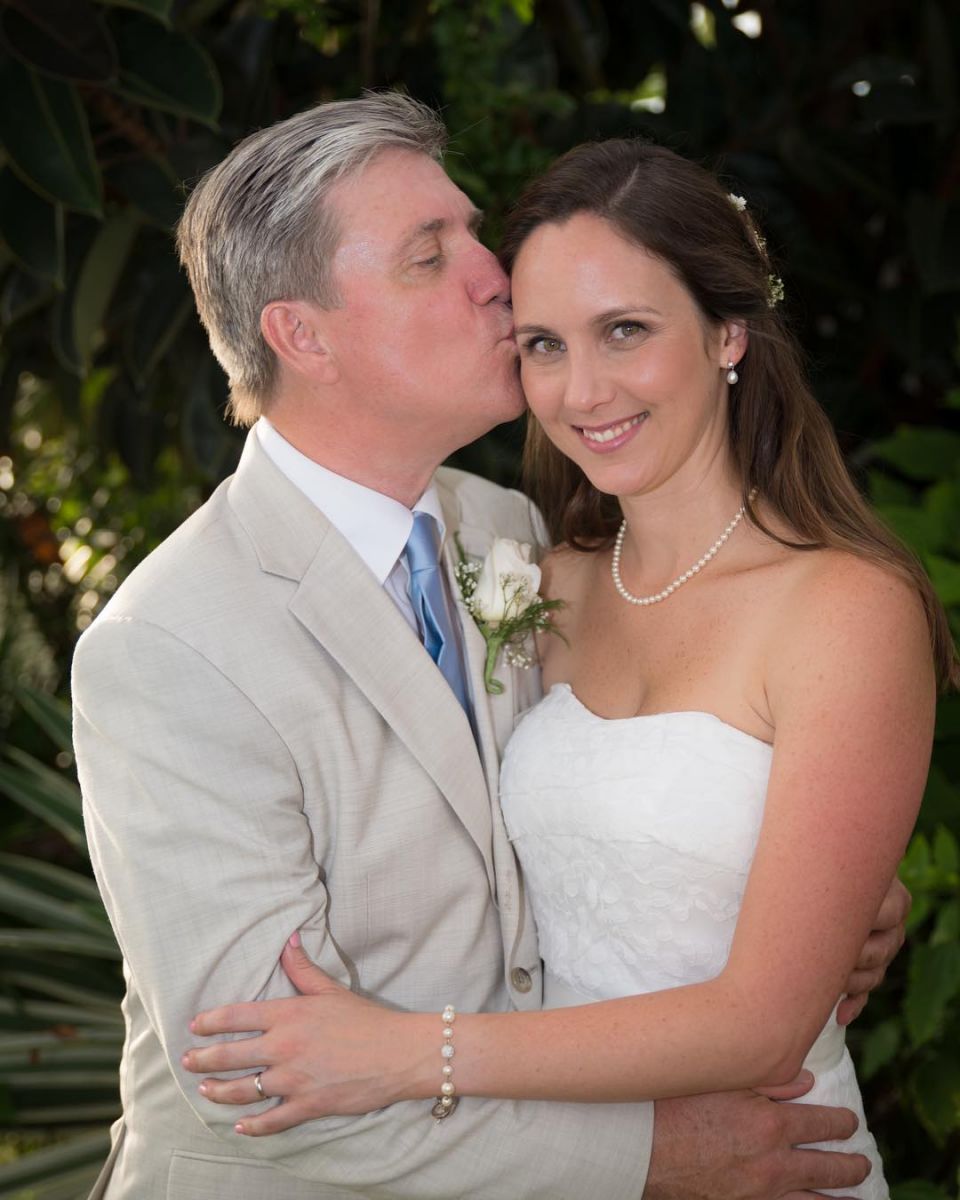 Christie was born into a family of Scientologists, and her parents are Liz and Ed King. She joined the Sea Organization at 16 in 1993 and married Chris Collbran at 22 in 1999. 
It was her second marriage, and the information about her first marriage is unknown. Over the next several years, Christie's relationship with the Church and Chris headed south. 
The couple's deteriorating relationship and Chris' degrading mental stability led him to attempt suicide. However, Christie got pregnant in 2006 amid their fragmented marriage. The same year, she left the Sea Org and Christ. She eventually started a love affair with Rinder, married him, and welcomed their son together.
What is Mike Rinder Doing Today?
Today, Rinder lives in Palm Harbor, Florida, with his current wife, her son Shane, and their son Jack. He is also co-hosting the Scientology: Fair Game podcast with Leah Remini.