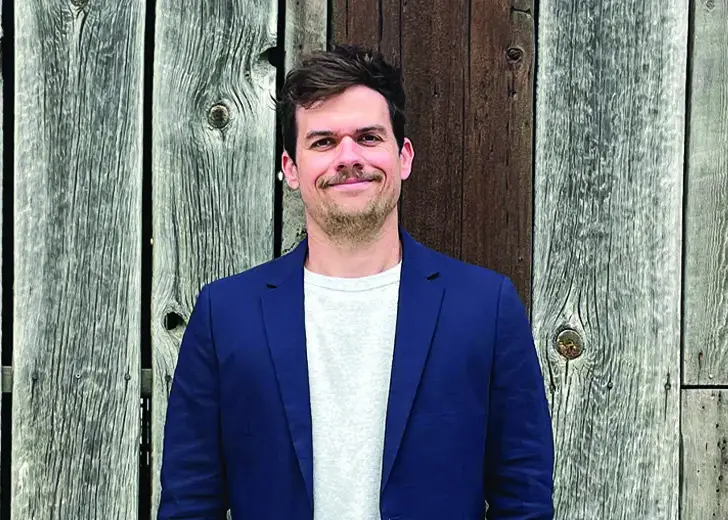 Quick Wiki
Full Name

Michael Waldron

Birth Date

Apr 23, 1987

Age

36 Years, 7 Months

Nationality

American

Zodiac Sign

Taurus

Occupation

Producer, Actor & Screenwriter

Relationship Status

Married

Wife

Not Disclosed

Net Worth

Not Disclosed
Main Writer of Marvel Series 'Loki'
Michael Waldron | Biography
Also worked on 'Rick & Morty'
Michael Waldron is a producer, screenwriter, actor, and director who has worked on projects like Rick and Morty, Loki Disney+ series, and Doctor Strange in the Multiverse of Madness. 
---
Who is Michael Waldron?
Michael Waldron became prominently known after becoming the head writer of the MCU's Disney+ series Loki in 2019. Before that, he was credited with only a handful of projects. 
Waldron's initial involvement was recorded as a Set Decorator on the short series New York Stories in 2013. After that, in 2014, he worked as a production assistant and writer on the infamous animated show Rick and Morty. Then, from 2019 to 2020, he produced ten show episodes. Alongside he was a production and writer staff on the series Community. Finally, in 2017 he was the executive producer of six episodes of Good Game. 
In 2019, he began working as the head writer of Loki, where he wrote and produced the show's episodes, which aired in 2021. It was a defining project of his career. In an interview with GQ magazine, he related the childhood affection of Loki with Steve Jobs, portrayed in the Walter Isaacson Steve Jobs biography. 
He connoted a relevant and missing perspective of Loki, which was not portrayed in the movies, "...just talking about how Steve Jobs was adopted and how people who are adopted are out of control at the most important moment of their lives. And that movie is about how Steve Jobs is so obsessive about end-to-end control over all this technology."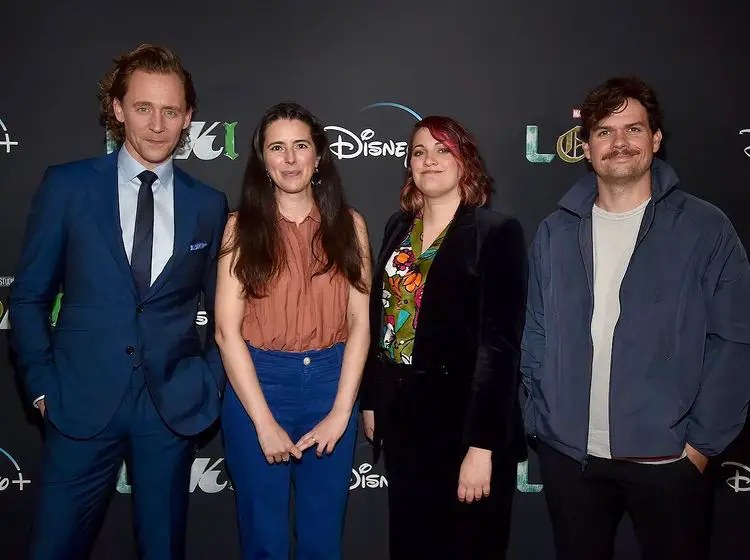 He also added, "I drew a really interesting parallel between Loki and Steve Jobs: The desire to rule.' I know best. I want to rule. I want to be in control as an adult because I was, in fact, so out of control as a young Frost Giant baby."
In addition to that, he produced eight and wrote two episodes of the series Heels in 2021. Then also wrote and made the short movie the Black Hole. 
Then recently, in 2022, he was assigned to work on the second part of Benedict Cumberbatch starring Marvel movie Doctor Strange in the Multiverse of Madness. Along with that, he is also the writer for Kevin Feige's upcoming project, United Star Wars. 
Waldron's Wife and Daily Life
In a 2021 interview with the Hollywood Reporter, Waldron revealed his daily chores and added an excerpt about his wife. 
Waldron, who has been private about his wedding and other personal information, told the magazine that his wife works with a glorious purpose compared to him. She works as a Pediatric Plastic Surgeon. 
"While my better half gets ready for her job in pediatric plastic surgery, I loaf around in sweatpants and tell her for the 10th time that I'm doing a Loki interview later," he said, recalling his 6:30 am chore. "She downs a coffee wishes me luck, and rushes out with glorious purpose...while I stay home and google myself."
Also Read About - David Stakston - Networth, Age & Ragnarok
Waldron also linked his love for writing and golfing as a part of his day. He added that at around 5 pm, he takes a gold break to clear his mind and complete his diary. "It's getting late and I still need to write this diary, so I head to the Griffith Park driving range. Golf is a lot like writing: It requires laser focus, it's miserable and takes forever. I have bad form that hurts my wrists, and I love it."