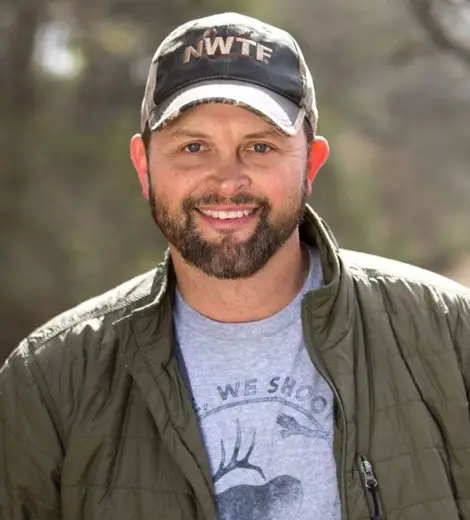 Quick Wiki
Full Name

Michael Waddell

Occupation

Outdoor Hunter

Nationality

American

Birthplace

Booger Bottom, Georgia, USA

Birth Date

May 07, 1973

Age

48 Years, 8 Months
Co-Host Of 'Realtree Road Trips'
Michael Waddell | Biography
Professional Bone Collector
Furthermore, Realtree started their hunting show, 'Realtree Road Trips,' in 2002 with Waddell as one of the main casts. The show showcased the hunter's life behind the camera and their real-time hunting experience. It became an instant hit on the Outdoor Channel. Moreover, in 2005, 2007, and 2008, it was named 'Fan Favorite Hunting Show.' It also won several 'Golden Moose Awards.'
---
Michael Waddell is a turkey calling champion and renowned TV personality best known for his on-screen hunting skills. He also appeared on the American Outdoor Channel's reality show, Realtree Road Trips.
Who is Michael Waddell?
The outdoor hunting star Michael Waddell began his TV career in 1994 as a crew member of the Realtree shows. Before that, he worked as a full-time air-conditioner mechanic. In addition, he spent his weekends participating in turkey calling competitions and won several of them.
He landed a job in TV when Bill Jordan, creator of Realtree, approached him with a job during one of the turkey-calling contests. He immediately accepted the job and served as a junior pro staff member for around two years. Waddell then took a cameraman crash course with Realtree's videographer and started filming turkey callings and hunting videos. Thus, in 1996, he became a full-time cameraman of Realtree.
Furthermore, Realtree started their hunting show, Realtree Road Trips, in 2002 with Waddell as one of the main casts. The show showcased the hunter's life behind the camera and their real-time hunting experience. It became an instant hit on the Outdoor Channel. Moreover, in 2005, 2007, and 2008, it was named 'Fan Favorite Hunting Show.' It also won several 'Golden Moose Awards.'
Besides Realtree Road Trips, Waddell hosted his own show, Bone Collector, on Outdoor Channel in 2009. He is the official spokesperson of Outdoor Channel and the National Wild Turkey Federation.
Age and Family Bio
Michael Waddell took birth on 7 May 1973. Born and raised in Booger Bottom, Georgia, USA, he developed a passion for hunting from an early age. Talking about his early life with syracuse.com in March 2019, he said, "I'm country as a chicken coop I grew up in the south. I'm a redneck and I love to hunt."
He has not revealed any information on his mother and siblings. However, he has brought up his father, Edwin Waddell, in several interviews and media appearances. His father is as passionate as him about hunting and still goes out for it as much as he can. Moreover, his father helps him host the Outdoor Channel's show, Bone Collector.
Wife
Waddell is married to his wife, Christie Waddell. Although he has not disclosed his wedding date and dating life details, he regularly posts her images on his Instagram handle @officialbonecollector. The couple is currently parents to their only son, Waylon.
Like her husband, Christie is also an avid hunter. On 22 October 2021, she shot her life's biggest buck. Moreover, Waddell took to his Instagram and shared Christie's achievement with his 536K followers.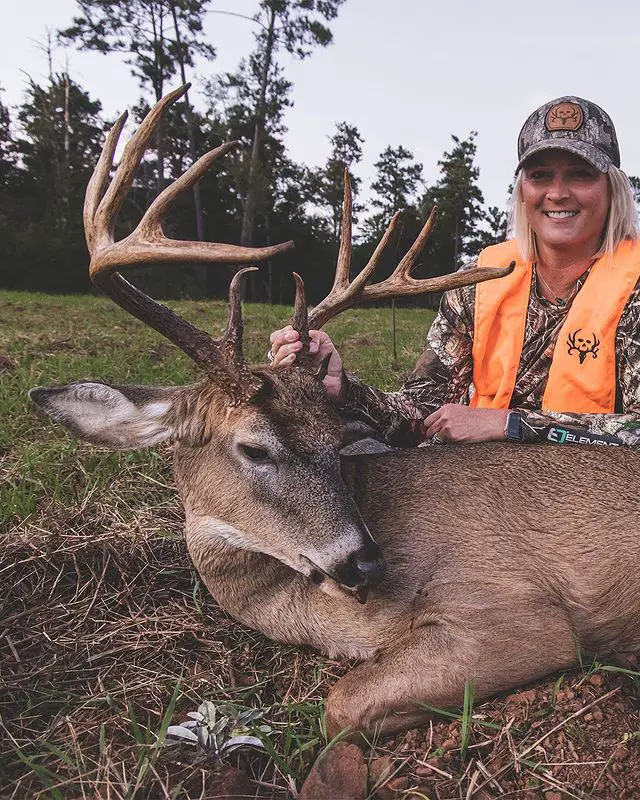 Besides hunting together, Waddell and his wife co-owns a kids' clothing line named Bc Raskulls. It mainly features kids' camouflage clothing for hunting purposes. They sell it on the brand's official website, www.bcraskulls.com.
Net Worth
As of 2021, Waddell's exact net worth, according to celebritynetworth.com, is $500 thousand. His primary income sources are his TV ventures and kids' clothing line.