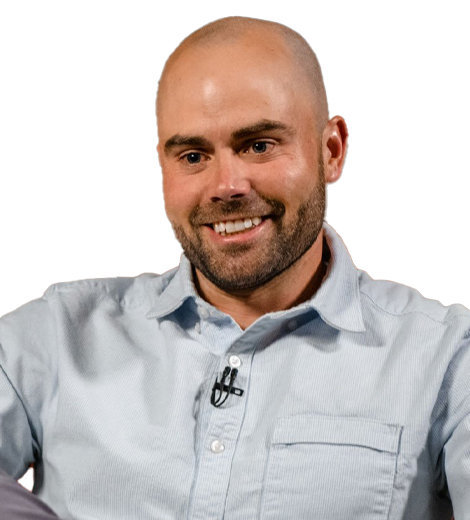 Quick Wiki
Full Name

Remi Warren

Occupation

Hunter, Guide, TV Personality, Author, Conservationist, Adventurer

Nationality

New Zealander

Birthplace

Nevada

Birth Date

1985
Hunter, Host of the shows 'Alex Predator,' 'Solo Hunters'
Remi Warren | Biography
Warren owns an outfitting business, Montana OutWest Outfitters that he started at 22
Remi Warren co-hosted the adventurous show 'Solo Hunters' that began airing on Outdoor Channel in 2011 for seven years. The show's premise revolved around his travel into the mountains and filming his hunts. He carried out the role of a hunter, cinematographer, producer, and adventurer for the show. Warren also hosted Sportsman Channel's 'Apex Predator.' The series focused on a particular animal's individuality.
---
Remi Warren is a hunter and television personality, best recognized for award-nominated television shows - Apex Predator, and Solo Hunters.
Who Is Remi Warren? 
Remi Warren is an adventurer, conservationist, author, and television personality, known for bringing the hunting and outdoor lifestyle to a wider audience. He has served as a professional guide and outfitter for over 12 years, working across the United States and other countries. 
He has completed multiple high mountain solo hunts in the wild that lasted over 30 days. He has also hosted two outdoor television shows called Apex Predator and Solo Hunters. He is also the first and the only person to self-film a successful mule deer hunt with a conventional bow. Warren also serves as an author and field editor for Western Hunter Magazine. 
Remi Warren's Age and Early life
Warren was born in 1985 in Nevada. As of 2021, he is 36 years old.
Born in Nevada, Warren has been going to the mountains since a very young age, learning about nature and animals. According to him, he had always pushed himself to gain valuable lessons and often through trial and error. After graduating from high school, he went to work as a hunting guide in Montana with his grandfather while living in a tent and studying Marketing at the University of Nevada-Reno in the spring and summer. He also took the Spring and Summer semesters off from college. 
"So I had about six months to guide and work and I really had no plan; I just packed up my truck and headed to Montana. I figured if I had no other choice but to figure it out, I'd figure it out," he said in an interview with the Journal of Mountain Hunting.
While hunting in Montana, he came across a guide who was operating in the region. The guide asked him if he would be interested in talking to the outfitter about working for them. He agreed to speak with the outfitter, and he was offered the job of a guide, which he eventually accepted. 
Career as a Guide
Warren took up several jobs in the outdoor industry, including a hunting guide, photographer, outfitter, outdoor writer, filmmaker, and television personality. 
After college, Warren planned to quit the guide job for another outfitter and wanted to start on his own. Fortunately, the man who bought the outfitting business from his grandfather in 1980 called him to ask if he wanted to acquire it. The man also offered to sell the business for the same price he had paid in 1980, and Warren bought it. He soon received the outfitter's license at 22 and started his own outfitting business, Montana OutWest Outfitters.
Located in the Bitterroot Valley of Montana, Warren runs it to date. The outfitter's firm initially started with specialization in deer and elk hunts on public land. Warren later expanded the operation by booking hunts across New Zealand and Africa. He manages and guides 30-50 clients per year and hunts 300 days per year.
He's subsequently expanded his business abroad, launching Outland Outfitters in New Zealand, where he hunts for stag, tahr, chamois, and fallow deer.
Warren previously worked as the managing editor and designer for Real Hunting Magazine. He has also published articles in a number of hunting magazines.
He also has his own blogging site called Follow The Hunt.
Career as a Host 
Warren was the co-host of an adventurous show called Solo Hunters that aired on Outdoor Channel. He had appeared in 42 episodes of the show from 2011 to 2018. The show's premise revolved around his travel into the mountains and filming his hunts. He carried out the role of a hunter, cinematographer, producer, and adventurer for Solo Hunters.
He also hosted Sportsman Channel's series Apex Predator. The series focused on a particular animal's individuality. He has also appeared on the TV show MeatEater (2012-Present) and hosted a few episodes for Under Armour's digital series Ridge Reaper. It featured short clips that followed his mountain experiences. 
Author at Western Hunter Magazine 
Warren also works as an author and field editor for the Western Hunter Magazine. Through his articles, he shares hunting tips and tactics and the experiences he has obtained these years. Some of his famous pieces include 'Remi Warren's Top 5 Most Underrated Gear Items,' 'Master the Art of Self-Filming,' 'To Build A Fire,' 'The Art of Elk War,' and many more. 
Podcast 'Cutting The Distance'
Warren currently hosts the podcast show called Cutting The Distance. The first episode aired on 30 July 2019. As of December 2021, the show has aired over a hundred episodes. In the show, Warren talks about his knowledge and experience with his listeners and provides tips and skills for individuals aspiring to become hunters. 
His podcast show Cutting The Distance is available on popular streaming platforms, including Spotify, Stitcher, iTunes, and iHeart. 
The Afognak Bear Attack
In October 2017, the members of the MeatEater filming crew traveled to Afognak Island, Alaska, to capture an elk hunt. The crew included Warren, Steven Rinella, Janis Putelis, and many others. The Afognak Island is notable for its massive Roosevelt Elk and its massive brown bears. The hunt was a success despite facing challenging situations.
After a long journey, the team decided to have a meal break before filling their bags and carrying them back to camp. Each individual was armed with a bear deterrent or a bear spray, or a pistol. However, their deterrents were in their packs.
During the preparation of sandwiches and coffee, each person was seated near another man's pack, out of reach of their deterrent. Then, suddenly, an 11-foot brown bear charged out of the bushes surrounding them as they crowded around, enjoying their meal. 
Every individual had a different reaction and experience about the situation. While Janis attacked the bear with a trekking pole, Warren did a "football juke move."
Luckily, no one was hurt badly, but its impact lasted for a long time. Warren shared the incident on his podcast show Cutting The Distance in episodes 86 and 87 and on Episode 1060 of The Joe Rogan Experience, which he attended as a guest.
Video Game
Warren released his game, the Hunter: Call of the Wild on 10 November 2020.
Partnership
Warren also launched his new partnership with He has been using goHUNT for years to plan and research his hunt.
He is an ambassador for 'Yeti', which is a Product Brand that is perfect for people who live to go out and experience the outdoors firsthand.
Wife and Daughter
Warren has been married to his wife Danielle since 2018. On their anniversary, he shared a post on his Facebook page saying, "Danielle and I were married here in New Zealand. I used to think that marriage would be the end of my adventures. Little did I know it would be my greatest adventure, with an incredible partner by my side."
The couple has a daughter named Wren Lucy Warren, born in June 2021. Sharing the joyful news on his Instagram account, he wrote, "To put it into hunter terms, the feeling I get when I look at my daughter is like constantly walking up on a 200-inch buck! My wife Danielle and I are so excited and blessed by her."