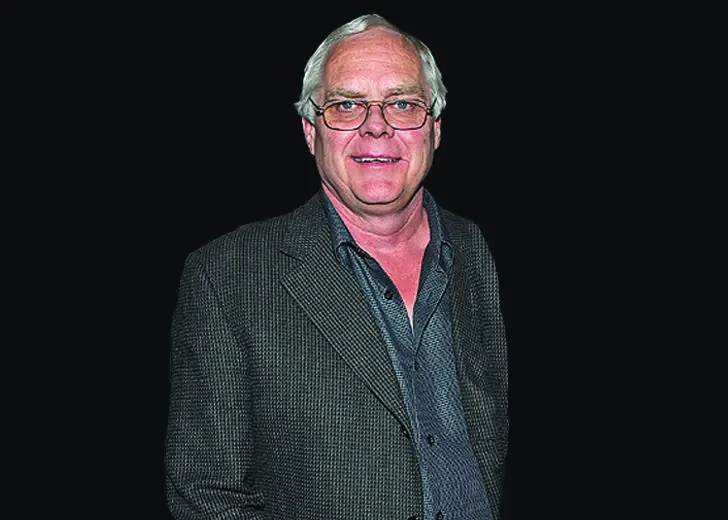 Quick Wiki
Full Name

Michael Tell

Birth Date

Dec 14, 1946

Age

76 Years, 11 Months

Ethnicity

White

Nationality

American

Birthplace

USA

Zodiac Sign

Sagittarius

Occupation

Rock promoter

Ex-Spouse

Patty Duke

Son

Sean Astin
Ex-husband of Late Actress Patty Duke
Michael Tell | Biography
American rock promoter
Michael Tell is the father of actor Sean Astin and ex-husband of late actress Patty Duke.
---
Who is Michael Tell?
Michael Tell is an American rock promoter best known as the late American actress Patty Duke's ex-husband. Duke passed away of sepsis from a ruptured intestine on 29 March 2016, at the age of 69.
Duke was best recognized for her role as Helen Keller in the 1962 drama The Miracle Worker. The couple's marriage in the early 1970s made news when they divorced soon after walking down the aisle. 
However, there is no information regarding his birth date, early life, or educational details. Tell has kept his personal life out of the spotlight since his relationship with Duke ended. In addition, he hasn't been active on social media as well.
Tell did not date actress Duke for a long time before marrying her in June 1970. According to some reports, Duke married Tell, who was subletting her apartment while she was in a manic state.
According to April 2022 reports People, Duke had just discovered she was expecting her son before marrying Tell. Unfortunately, the former couple divorced 13 days after their wedding and dissolved their marriage a year later.
Duke, the late Oscar-winning actress, was married four times throughout her life. In 1965, she married director Harry Falk, 13 years older than her, for the first time. They divorced in 1969, only four years after their wedding.
Duke's second marriage was with Tell. Following her second failed marriage, she began dating actor John Astin, whom she married in 1972. 
The following year, the pair had a son, actor Mackenzie Astin. Unfortunately, Duke and Astin divorced 13 years later, in 1985.
Michael Pearce, a drill sergeant, was Duke's fourth husband. They married in 1986 and were husband and wife until she died in 2016. The couple had no children but adopted a son, Kevin, born in 1988.
Also Read: Jamie Lissow - Age, Wife, Family, Comedy, Stand-up & Bio
Sean Astin is the Son of Tell
On 25 February 1971, Duke gave birth to her son Sean Astin, an actor. She had her son less than a year after her divorce from Tell. So, many of her followers assumed Tell was Sean's father for several years.
Meanwhile, Duke's connection with Tell lasted only a few days, and she was also involved with a couple of other guys at the time. As a result, there was some uncertainty about Sean's biological paternity.
Duke eventually concluded that actor John Astin was his father of Sean. However, when Sean was 14, Duke revealed that his biological father was Desi Arnaz Jr., who already had two kids, Haley Arnaz and Julia Arnaz.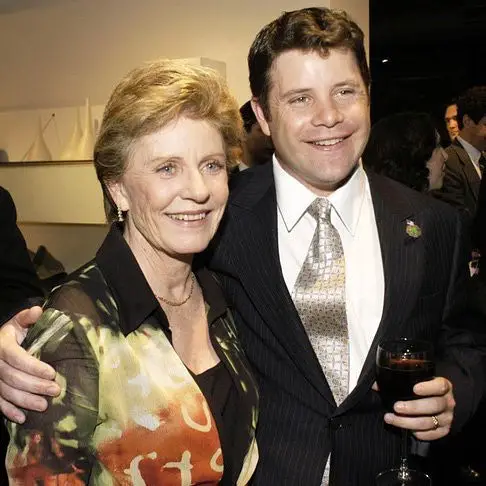 Following that, Sean worked to improve his connection with Arnaz. Meanwhile, when Sean was about 26 years old, he met a relative of Tell's who claimed they were linked.
After that, he was determined to discover his biological father and had a DNA test performed on him and three of the prospective individuals. The paternity test revealed that Tell was his biological father.
In an interview with People in 2001, Sean said, "If you want to know who I am, John Astin is my father, Michael Tell is my biological father."