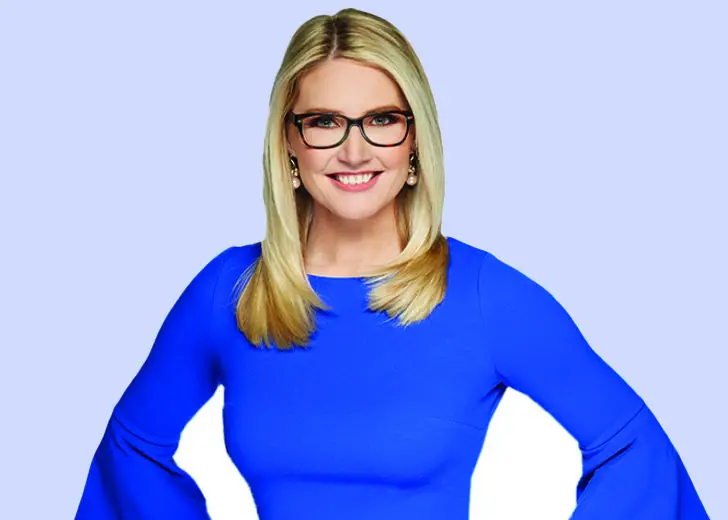 Quick Wiki
Full Name

Marie Harf

Birth Date

Jun 15, 1981

Age

42 Years, 5 Months

Nationality

American

Birthplace

Granville, Ohio

Occupation

Fox News Contributor

Mother

Jane Ax Herf

Father

James E. Herf

High School

Granville High School

University

University of Virginia

Education

Masters of Foreign Affairs

Relationship Status

Married

Husband

Joshua Paul Lucas

Wedding Date

14 April 2012
Fox News Contributor
Marie Harf | biography
Political Analyst
Marie Harf is a foreign affairs spokesperson and political analyst. Currently, she provides her analytical contributions for the Fox News Channel and Fox Business Network.
---
Who is Marie Harf? 
Marie Harf is a spokesperson, national security analyst, political analyst, advisor, and diplomat. She is currently associated with Fox News Channel (FNC) as their contributor and analyst. Simultaneously along with FNC, she has served as an Executive Director of External Relations for Georgetown University Walsh School of Foreign Service since August 2021. She handles external relations-related issues such as marketing, press, publications, alumni, social media, etc.
In 2006, Harf started her professional career as an analyst on Middle East Leadership issues for the Central Intelligence Agency (CIA). During her tenure in the CIA, she worked on several foreign matters and policies, including President's Daily Brief, and authored detailed assessments of foreign leaders. Moreover, she also served in Middle East countries alongside the USA with foreign policy issues. Later, she ended up as a Media Spokesperson for the CIA.   
In 2012, Harf landed in charge of foreign policy and national security issues for the re-election campaign of President Barack Obama. Further, in 2015, she contributed as a senior advisor to the Secretary of State, John Kerry. She helped Kerry with his public strategy, media planning, and legacy and traveled across continents and over 30 countries with other senior officials.
She joined Fox News Channel in January 2017 as an on-air analyst and contributor. She has provided analytical contributions on national security and political issues for FNC and Fox Business Network (FBN). Moreover, she also co-hosted the Fox News radio program Benson and Harf, where she has interviewed several high-profile personalities such as senior leaders and members of political parties, secretaries, policymakers, etc. While at FNC, she played an important role in the coverage of the major event of election nights in 2018 and 2020.   
While still working at FNC, she also served as an Executive Director for the Serve America PAC, providing political advice to the military, intelligence, and service-oriented leaders. 
Also Read: Lisa Boothe - Age, Parents, Husband, Net Worth, 'The Truth'
She is an Ohio Native 
Marie Harf was born on 15 June 1981 in the USA in Granville, Ohio. She was born to her father, James. E and her mother, Jane Ax. Currently, her father is an associate president of the Centre for Global Education at Maryville University. Moreover, her mother is the University Clean Energy Alliance director in Ohio. Despite her parents' legacy, she chose to move forward with her career to her ability.
Regarding academics, she was an excellent student during her school days. She completed her high school at Granville High School in 1999. Further, she enrolled at Indiana University Bloomington the same year, pursuing her Bachelor's degree with honor in Political science. Later, in 2006, she graduated with her Master's Degree in Foreign Affairs from the University Of Virginia.
Is Marie Harf Married? 
Marie Harf married her husband, Joshua Paul Lucas, on 14 April 2012. Their wedding took place at the Vienna Presbyterian Church in Vienna. Based on her appearance and physical attributes, she was considered a lady of beauty with a brain by her fans. Since their wedding, her husband Lucas has been the luckiest man alive to her fans. 
As of 2022, despite ten years of the marriage relationship, the couple do not have a baby yet. 
What is Marie Harf doing now? 
As of today, Harf is associated with Fox News Media (FNC) and with FOX Business Network (FBN). Her role in the media is to provide domestic issues and national security analysis. Moreover, she also holds the position of Executive Director at Georgetown University Walsh School of Foreign Service. There she looks after the international affairs related to the university.