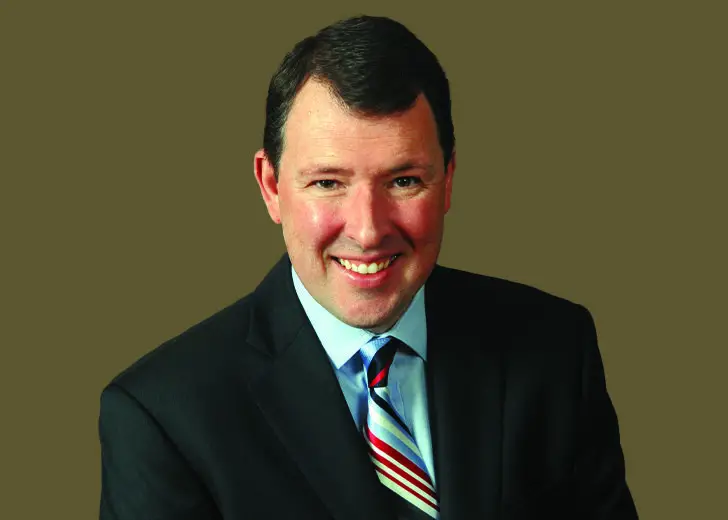 Quick Wiki
Full Name

Marc Thiessen

Birth Date

Jan 13, 1967

Age

56 Years, 8 Months

Ethnicity

White

Nationality

American

Zodiac Sign

Capricorn

Religious Affiliation

Catholic

Occupation

Author, Columnist, Political Appointee

Political Affiliation

Republican Party

University

Vassar College (1989), The Taft School (1985), US Naval War College

Relationship Status

Married

Wife

Pamela Thiessen

Net Worth

Undisclosed

Children

Four
Weekly Columnist for The Washington Post
Marc Thiessen | Biography
Former White House Director of Speechwriting
Marc Thiessen is the weekly columnist for The Washington Post. 
---
Who is Marc Thiessen?
Born on 13 January 1967, Marc Thiessen is an American political appointee, columnist, and conservative author. He follows the Catholic religion.
He grew up on Manhattan's Upper East Side, where his mother and father were doctors. His mom grew up in Poland and fought in the Warsaw Uprising as a teenager. Unfortunately, during that time, his grandfather was killed.
Thiessen attended the Taft School, a private prep school in Watertown, Connecticut, and graduated in 1985. Then in 1989, he received a Bachelor of Arts degree from Vassar College and completed graduate studies at the Naval War College.
Thiessen has spent many years in Washington, D.C., beginning with five years at the lobbying firm Black, Manafort, Stone, and Kelly. He then worked on Capitol Hill as a spokesman and senior policy advisor to Senate Foreign Relations Committee Chairman Jesse Helms (R-NC) from 1995 to 2001.
In 2001, he attended the George W. Bush administration as Donald Rumsfeld's Chief Speechwriter, and in 2004, he joined Bush's speech-writing team. In February 2008, when William McGurn resigned, he became chief speechwriter.
After that, Thiessen and Peter Schweizer established the communications firm Oval Office Writers LLC in March 2009. He has also been working at the Hoover Institution as a visiting fellow since 2009 and serves as a resident at the American Enterprise Institute.
Since March 2010, Thiessen has been a Washington Post columnist. He has criticized the Obama administration in his columns and argued against the Iran nuclear deal. 
Also Read: Cheri Jacobus - Political Columnist, Net Worth, Family & Controversy
In addition to that, he defended President Donald Trump's decision to assassinate Iranian General Qasem Soleimani in 2020, calling it "defensive, preemptive, and lawful."
Besides, Thiessen is also an author and released his book, 'Courting Disaster: How the CIA Kept America Safe and How Barack Obama Is Inviting the Next Attack' in 2010. 
His book argued that the torture technique of waterboarding used during the George W. Bush administration was not torture. Thiessen also claimed that the Obama administration's opposition to torture could result in American deaths.
Thiessen and his Wife Share Four Kids
Thiessen is married to his wife, Pamela Thiessen, the United States Senate Republican Policy Committee's staff director. The couple has four children together, including a pair of twins.
However, there is not much information about his wife, kids, and family as he prefers a private lifestyle.
On 16 July 2018, Thiessen tweeted a post in which he mentioned his wife. He wrote, "Took my daughter to see the Flight 93 Memorial. I was in the Pentagon on 9/11 and my wife Pam was in the Capitol, 8 months pregnant with our son. Thank God for the courage of the passengers on Flight 93 who stopped that plane from reaching D.C. #Letsroll"