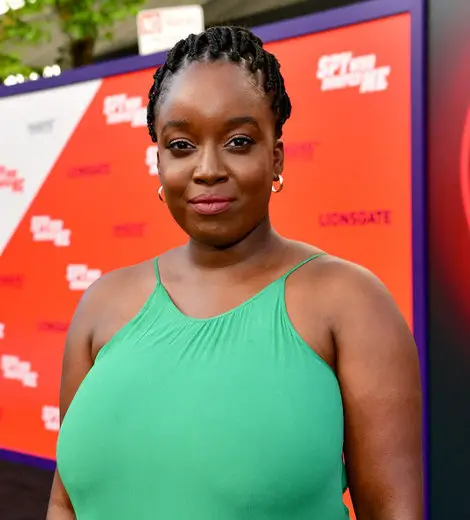 Quick Wiki
Full Name

Ololade Adefope

Occupation

Actress, Comedian

Nationality

British

Birthplace

Preston, London, England,

Birth Date

Sep 14, 1990

Age

33 Years, 2 Months
Kitty on TV series 'Ghosts' From 2019 to 2022
Lolly Adefope | Biography
Stand up Comedian of 'Lolly' & 'Lolly2'
In 2016, Adefope landed her first prominent acting role as Sam in the Sky One series 'Rovers.' She appeared in a total of 6 episodes of the show. It followed her notable appearances on 'Loaded' (2017 TV Series), 'Damned' (2018 TV series), 'Miracle Worker' (2019-2020 TV series), 'This Time With Alan Partridge' (2019-2021 TV series), 'Ghosts' (2019-2022 TV series), etc.
---
Lolly Adefope is a stand-up comedian and actress. She is best known for her career-defining role as Kitty in the TV series Ghosts (2019-2022).
Who is Lolly Adefope?
Lolly Adefope is a British TV and film actress, stand-up comedian, writer, and producer. She has primarily gained fame as Fran in the TV series Shrill (2019-2021). 
Adefope first began her entertainment industry career as a stand-up comedian. Her most famous stand-up acts are Lolly and Lolly 2.
She debuted on TV in 2015 with the movie Rotters, in which she appeared as the character Brains. The same year she appeared in Together (TV series), Troy's Digital Hijack (TV movie), Josh (TV series), and Sky Comedy Christmas Shorts (TV mini-series).
In 2016, Adefope landed her first prominent acting role as Sam in the Sky One series Rovers. She appeared in a total of 6 episodes of the show. It followed her notable appearances on Loaded (2017 TV Series), Damned (2018 TV series), Miracle Worker (2019-2020 TV series), This Time With Alan Partridge (2019-2021 TV series), Ghosts (2019-2022 TV series), etc.
Besides, she also holds several big-screen credits. She debuted in film with a minor role in the 2018 action movie Mission Impossible - Fallout. After that, she appeared on The Spy Who Dumped Me in the same year.
As of 2022, Adefope's acting career spans over seven years. However, she has garnered her career with varied roles in more than three dozen TV series and films in this short period.
Age and Early Bio
Lolly Adefope was born Ololade Adefope in Preston, London, England, on 14 September 1990. She took birth to her Nigerian parents. Other than that, her parents and childhood aspects are not available on any verified sources.
Growing up in South London, she developed a love for comedy acts and literature from an early age. As a result, she took up English Literature as her major subject in college. Moreover, during her college years, she started performing as a comedian. She was part of the college sketch comedy group.
Also Read About - Jane Musky - Age, Ghost, Net Worth & Tony Goldwyn
Adefope applied to theater school after graduating from college but was turned down, so she eventually went to work in an office. Later, she began her stand-up comedy career but switched to acting after obtaining great feedback for solo performances at the Edinburgh Fringe Festival in 2015 and 2016. Moreover, Adefope was also chosen for the BBC Writersroom comedy project in 2015 and was nominated for two 'Chortle Awards' the following year.
'Ghosts'
Ghosts is a British sitcom series on BBC One. It first premiered on the channel on 15 April 2019 and has aired three seasons through December 2021. Moreover, the show will release its fourth season in 2022.
The BBC One series follows the lives of a living couple and several squabbling ghosts in an old haunted house. Actors Kiell Smith and Charlotte Ritchie played the role of a young couple, Mike and Alison. Similarly, the series has Simon Farnaby, Lolly Adefope, Mathew Baynton, etc., in ghost roles.
Adefope has appeared on the show as the ghost of a cheerful and kind Georgian woman Kitty. Adefope was also nominated for a 'British Comedy Award' in 2021 for her role on the show. Kitty is a cheerful character who constantly has a grin on her face and is polite to everyone she meets.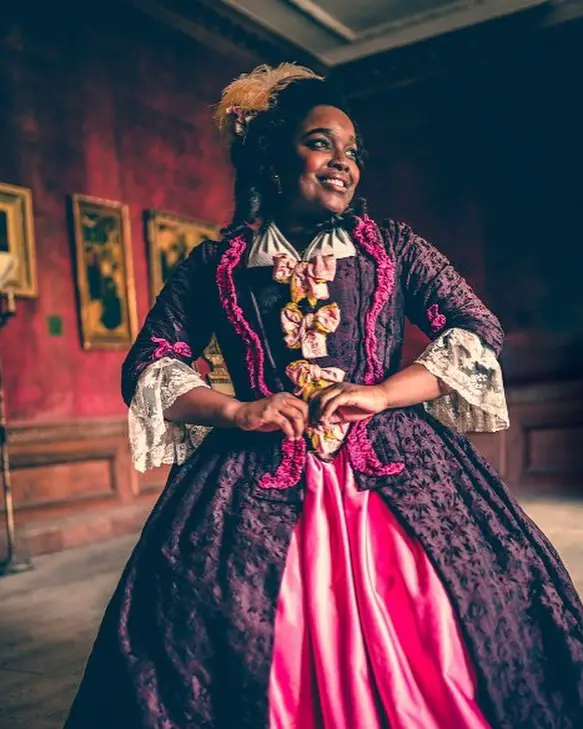 In a 2021 interview with Metro.co.uk, creators, writers, and performers Ben Willbond, Laurence Rickard, Mathew Baynton, and Jim Howick highlighted the series' season 3 direction emphasizing the emotional effect of Lolly's excellent performance. "There's an episode particularly in this series where there's a lot of love for Lolly, Lolly's character as Kitty is just brilliant," they said.
"There's a couple of episodes this year where the reaction to watching the cut, watching what Lolly was doing was just literally… it made me feel like giving up a bit,' Lawrence continued.
"She's just, it's so good. There's some really funny moments, but also some moments that really properly tug on the heart strings. She's really exceptional."
New Project
Adefope has two new projects, Screenshot (TV Series) and Chivalry (TV Series), set to release in 2022. She is the lead cast of Screenshot alongside actresses Phoebe Waller-Bridge and Rosie Jones.
Similarly, in her upcoming TV series Chivalry, she has landed a part as the lead character Ama. Moreover, in October 2021, it was unveiled that the actress will star in a new American television series Girls Can't Shoot (& Other Lies), based on Scarlett Curtis' anthology 'Feminists Don't Wear Pink.' 
Partner
Adefope does not speak much about her personal life in the media. She has not revealed any information about her love life, boyfriend, or marriage. Her social media posts also do not hint at her relationship status.